If you, like many of us, are planning to stay working from home long after this pandemic is over, you're likely always looking for ways to improve your home office. This is especially true if you don't actually have a dedicated office space but rather a nook in your home you've claimed as your own. The good news is there are tons of office nook ideas out there to make the most out of your space.
It takes a little imagination and research, but you can turn small nook ideas into a big transformation, making your workspace more creative, organized, and less anxiety-inducing. The goal is to use all of the space you have but still keep it stylish and inspirational. We spend so much time working that you want to enjoy the space you are in. Here are a few ideas that we love!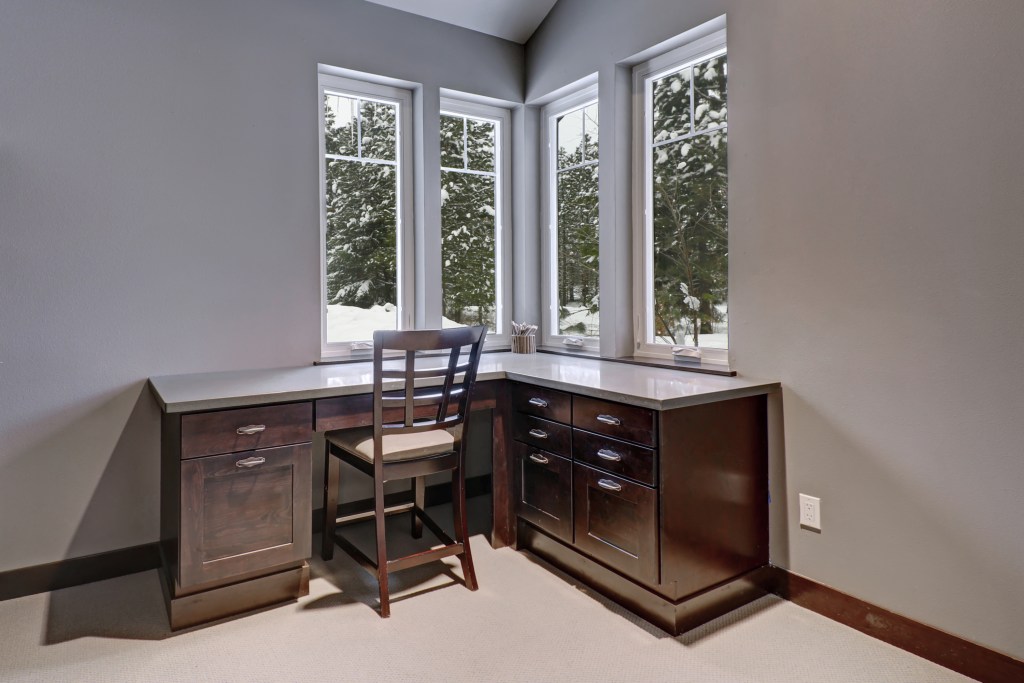 Create a corner office
If you've only got a corner of the house to call your own during working hours, that's plenty of room to put an office. We love this L-shaped desk from West Elm because it doesn't take up a ton of space but has plenty of shelves and drawers to keep you organized. Corner desks also give you a lot of workspace on top, so you can have a laptop, desktop, extra monitor, and adequate lighting available when you need them. It's also stunning enough that when work is done, you can transform it into a table to display decor, pictures, candles, and other items simply by putting your laptop away in a drawer.
Make it portable
There are tons of options for freestanding, rolling desks that you can purchase, so if your nook needs to be moved, you can do so with ease. This mobile, adjustable desk from Wayfair lets you get the benefit of working while standing (i.e., burning more calories and lowering your risk of heart disease) but it's also on wheels. Whether you need a new change of scenery or are getting ready to entertain and need to move it out of the way, you simply roll it where you want to go. It's that easy.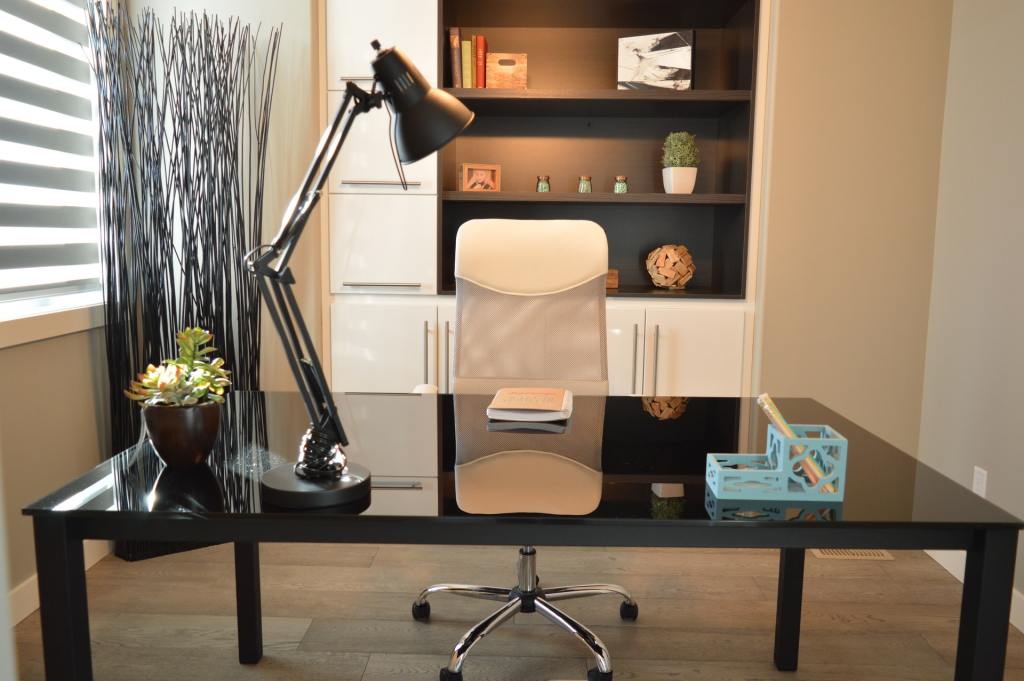 Keep it inspirational
Everyone wants to be inspired at work. A lack of space simply means you need to be picky about what you want surrounding you, which is actually better for you (in our opinion). If you've got a small space — be it in a corner or next to a small wall, utilize the space above you. Place floating wood shelving above your desk and put items on it that will inspire your creativity whether it's your favorite books, research from a project you're working on, or just a couple of candles to keep you Zen throughout the day.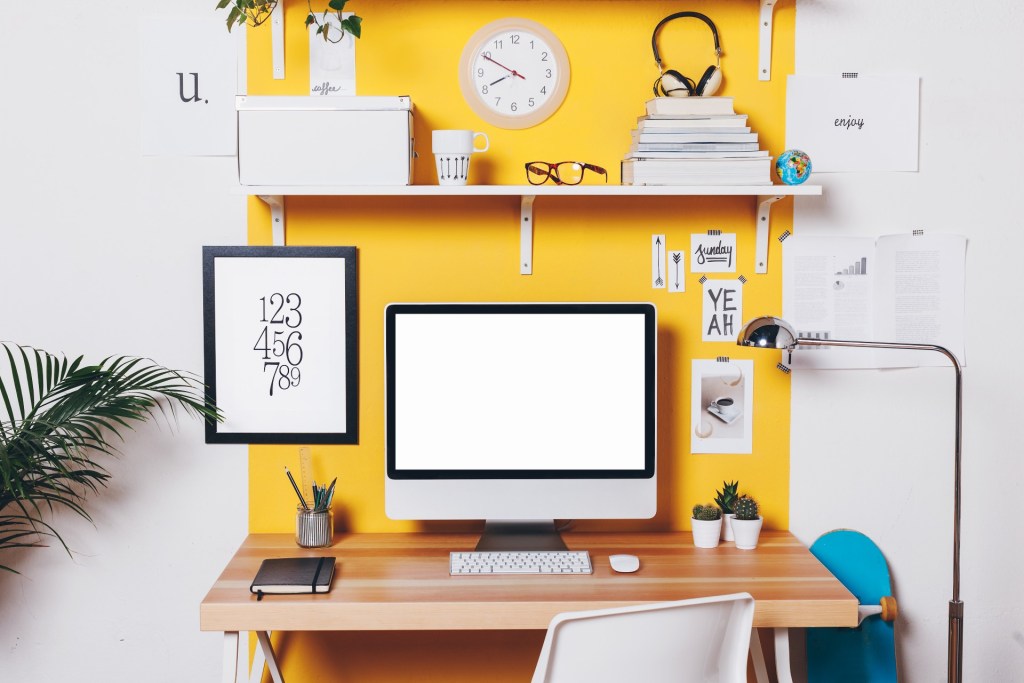 How do I keep a small office nook tidy?
The key is not letting papers and notes stack up to the point of being a mess (unless you work better in clutter — then by all means, stack away).
If possible, find a desk or workspace with drawers so at the end of the day, you can tidy everything away.
Keep a small file cabinet under your desk for papers you need access to but don't need every single day.
Buy a desk organizer to put pens, paperclips, chapstick, and anything else that could clutter your small space.
Be meaningful with what you choose to keep out so it doesn't cause unnecessary anxiety.
We love small home office nooks because they are cozy and provide enough room to get the job done without being overwhelmingly large where you have to fill space for the sake of filling space. The key is finding a spot in your home that is out of the way of traffic and noise that can be distracting to you.
Once you are set on a spot, be intentional with what you have in sight. That doesn't mean it needs to be a cold and stark place. Using space on the walls surrounding you, hang family pictures or quotes that you love. Hang fun wallpaper on the wall behind your desk. Be creative with the space you do have.
Finally, make sure the area is well lit. If you have room, find a nice desk lamp. Otherwise, you can put a skinny floor lamp next to your space and angle it so you have plenty of light.
The only thing left to do is dig in and get to work!
Editors' Recommendations