The Regulator Sheets by My Sheets Rock are a sustainably sourced set of moisture-wicking, temperature-regulating, bamboo-rayon sheets sure to keep even the hottest sleeper cool while cradling them in the cushiest softness imaginable in a set of sheets. Easily machine washed and durably crafted with an ethical supply chain to boot, these sheets even simplify bed-making with their patent-pending blue straps, instructions as to which corner of your fitted sheet goes where.
These bed sheets are perfect for anyone who enjoys a little indulgence from time to time. Without a doubt, the Regulators are the softest, most cooling sheets we've experienced.
What we tested from My Sheets Rock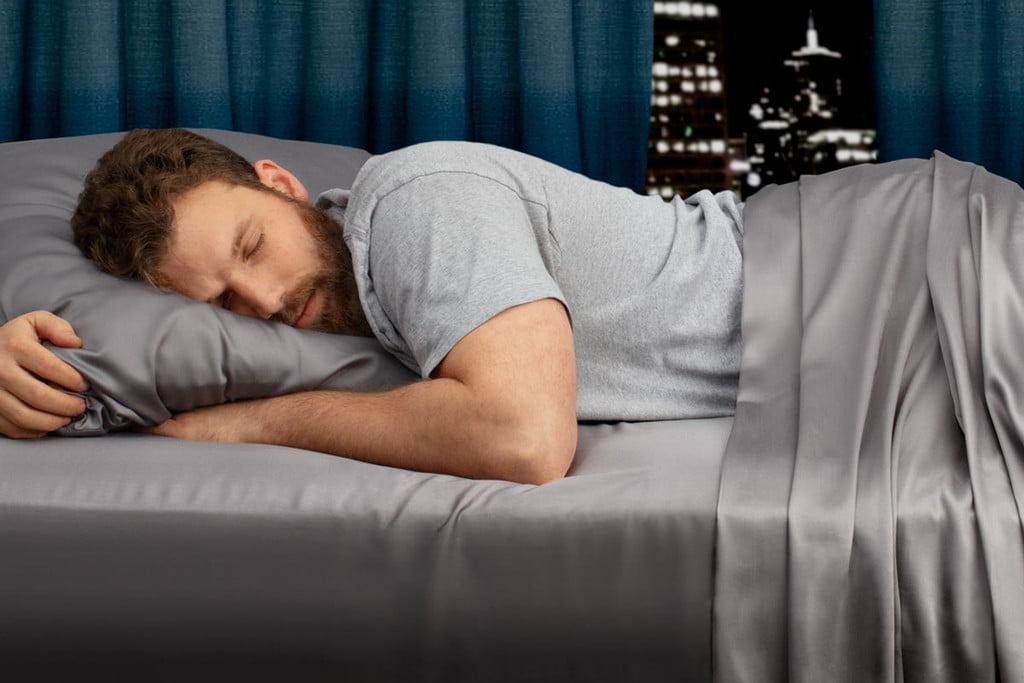 Anyone who sleeps warm and simultaneously tries to minimize their summer air conditioning bill will clearly understand why I jumped at the chance to do this review. The innovative new My Sheets Rock bedding brand had a product called The Regulator Sheets, which were said to be "50% less humid and 3 to 4 degrees cooler than cotton or polyester sheets" — and they wanted me to try them out. Yes, please!
The fabric is naturally hypoallergenic and inhospitable to things like bed bugs and dust mites, so the allergy-prone are golden with these. Many have also noted that the sumptuous feel of the sheets encourages them to put as much skin into contact with them as possible.
First impressions
I was thrilled at the opportunity, and delighted when my sheets were delivered in a whimsically-decorated box. I opened it — and it played a little song. I was hooked! I pulled the sheet set out of its little matching drawstring bag, and could feel how soft they were against my fingertips immediately. After washing and drying them first (a little routine I keep with newly purchased products), I used the set's patent-pending guiding loops to properly make my bed with them (a fun little extra touch!), then reclined for the full effect. Amazing. Not only was this sheet set one of the softest I've ever felt, but it was cool to the touch wherever my fingers landed.
The greatest hook of all: The Regulators don't only chill you out, but are impressively soft as well.
How long we tested
I tested the Regulator sheets for two weeks. It comes with a flat sheet, a fitted sheet, and two pillowcases. I chose a set of twin-sized Regulators in cream color. There are also 7 other colors to choose from: Sand, white, stone, blue, navy, burgundy, and black. Sizes available are Twin, Twin XL, Full, Queen, King, and California King.
Pros and Cons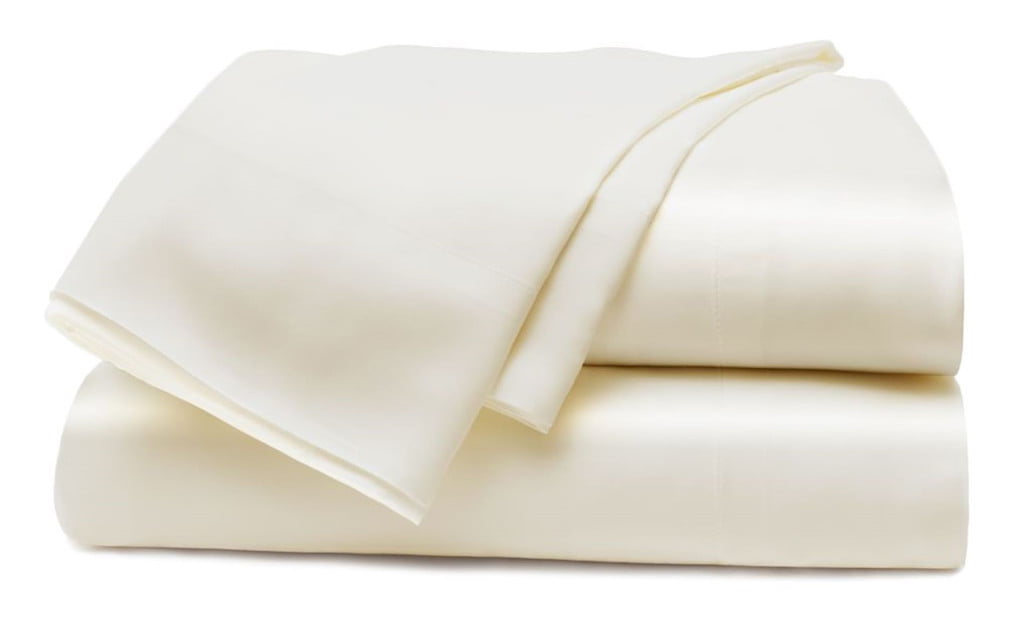 As mentioned, the Regulators arrive in a colorfully decorated box that plays a cute little tune when you open it (the box also made a fun cat toy for our cat, Arlo, for a few hours post-opening, just in case your cat needs something to do). Inside the box is a drawstring bag of the same fabric and color as your sheets, holding in its contents the lovely sheet set of your dreams. You may want to wash your bedsheets first like we usually do. Or you may throw caution to the wind and put them on your bed straight outta the box. The patent-pending corner loops will let you know which corner goes where on the fitted sheet, and the rest is a breeze from there. Go ahead and crawl in!
There were some great things that I liked from the sheets such as softness, cooling, and patent-pending corner loops. There were also some things we didn't like as well such as pricing and affordability.
Pros
Softness
The soft, silky feel of the Regulators is their greatest draw, in this reviewer's opinion. While I've enjoyed soft bedding from time to time, it's rare that I think about it more than once, and even more unlikely that I tell my friends about it. In this case, I've done that both in this article, in person, and over text. You can truly take my word for it — these are really super soft.
Cooling
The chill down of these sheets is their second-place best quality — by a hair. If there could be two top qualities, it would be cooling alongside softness, but there can't, so… anyhoo, if you've never tried a cooling sheet set before, or you want to try a really nice example of one, look no further. These are a treasure to behold.
Patent-pending corner loops
In addition to guiding us on how to make the bed properly, these loops appear to also hold the sheets more securely in place. No more getting up halfway through the night to adjust sheets — they're still on perfectly until the next morning. Fantastic!
Cons
Some may balk at the price
While we feel these are worth the price, especially when you consider the sustainability and ethical practices of their supply chain, some might find them a little on the expensive side. Consider it a well-deserved upgrade when the price becomes less of an issue, and then enjoy them for a long time — these are durably made so you can plan on them lasting several years at least.
What makes the Regulator sheets stand out?
Sustainability
For anyone interested in their supply chain, My Sheets Rock's FAQ section explains that they've worked to establish fair and ethical practices with Oeko-Tex certified factories worldwide. This generally means that the products and components of their products have passed rigorous testing for materials harmful to human health. The company is able to eliminate the "middle man" by working directly between the consumer and those in the supply chain to keep prices affordable.
Who's it for?
It's somewhat obvious that hot sleepers will enjoy the Regulators the most, especially since temperature-regulating is right there in their name. Additionally, anyone who likes nice soft sheets will love these, without a doubt, (which is pretty much everyone), and the Regulators can be enjoyed on all sizes of beds, for anybody from kids to adults to couples. They aren't for babies or toddlers as evidenced by the fact that they don't come in those sizes, but kids who can sleep in a regular twin bed could probably enjoy these just as much as any adult could.
Since the fabric is described as naturally hypoallergenic and inhospitable to dust mites and bed bugs, we're guessing those with allergies will probably love these.
The advertising images, packaging, and some of the wording appears to be geared toward men of the millennial age, who enjoy comfy, cooling bedding and will buy it if it's worth the price. Being female, I'd say the Regulators I have are a delight and I experienced every bit of their softness and cooling, so I guess in this case the old saying is true — what's good for the goose is good for the gander!
What customers think
According to the highly-rated reviews on their own site, as well as several others, The Regulators are widely adored. Some reviewers say that they "feel softer than sheets with a much higher thread count". To other raters, they "feel cool everywhere" the sleeper moves, and others compared it to "crawling into a cocoon at night." Pretty much all customers who return to leave a review give a 5-star rating and express their love for the Regulators. For this review, I agree completely.
Should you buy it?
After careful consideration, we've decided you should buy it – if you like super soft sheets, and generally sleep warm, that is. And, if it doesn't hurt your pocketbook too much. Of course, on that note, there's one last perk we haven't shared with you yet that comes into play here specifically — and some might feel it's the best part (or one of them).
The best part, you say? Aside from the high quality of the products, free shipping and free returns, the best part is definitely their 90-day risk-free sleep trial. My Sheets Rock promises that if you don't love your sheets, they'll take them back within 90 days, refund your money (just make sure you save your receipts), and wear them to their next company toga party.
The price for a twin set like mine purchased from their website is currently $139. If you'd like to purchase extra pillowcases, they are $60 for a standard pair.
If you need a detailed guide on choosing exceptional bedsheets, we've got you covered. If you're interested in other sleep-related content, visit our sleep hub.
Editors' Recommendations