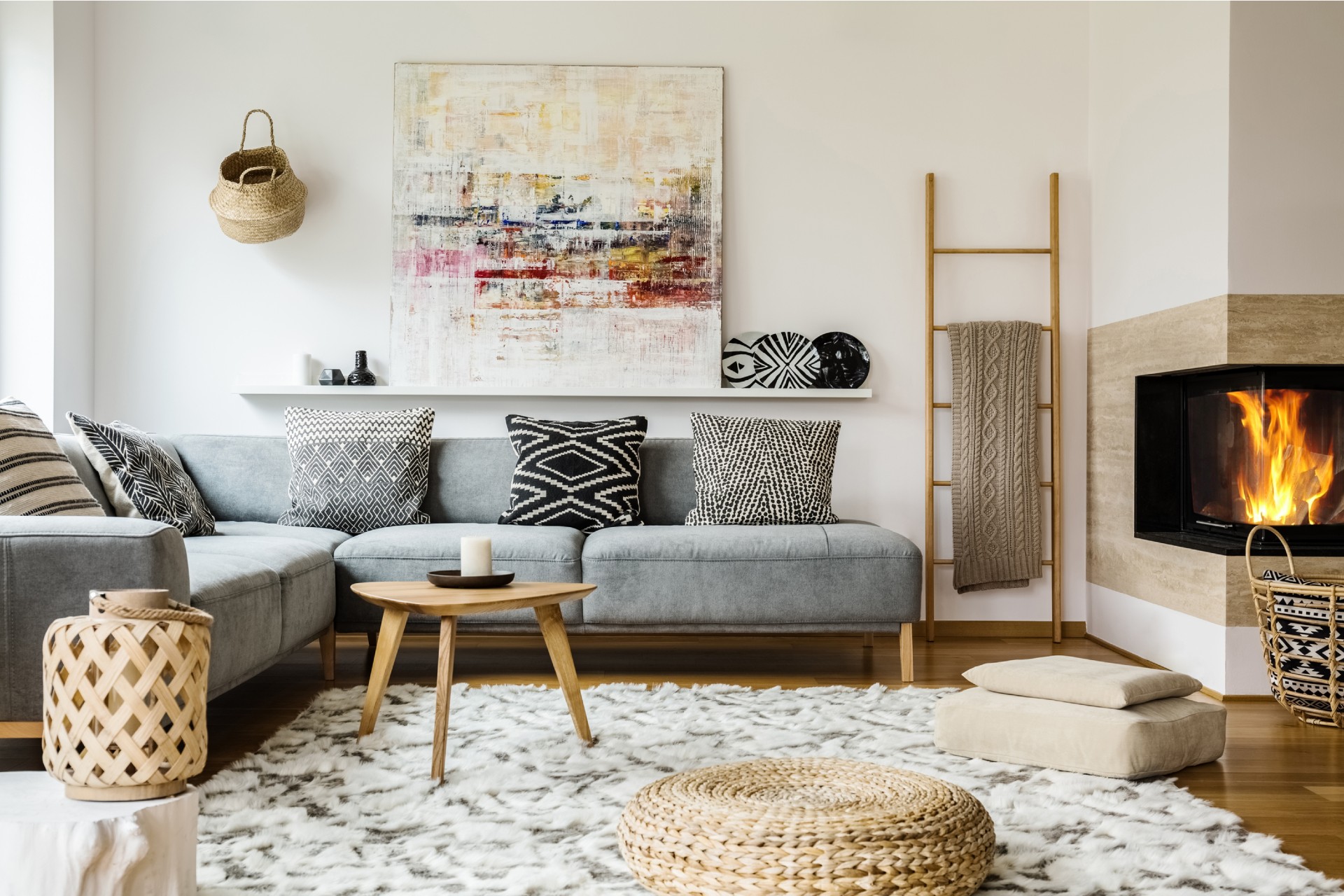 Room makeovers can be daunting. Where should you splurge? What are some easy ways to get a new look without changing everything? Since the living room is the entertaining hub of many homes, giving the space a fresh update is a sure way to get a lot of impact. Follow these tips to transform yours into a place where friends will not only feel welcome but will also be oohing and aahing.
Have a seat
Perhaps the most important element in the living room, the sofa is where you should splurge. The scale is vital when selecting — make sure the couch you choose is the right size for the space you have. A neutral fabric offers flexibility down the line and allows you to play with patterns and colors in other places.
Think color
A fresh coat of paint will give any space new life. For minimal dollars and in one day, a new hue can transform the room. Think about how you want it to feel — bold, serene, festive, comforting — this will lead you to the scheme. Designers have continued to move away from the grays from a few years ago. These days, it is all about bringing the outside in. As a result, popular colors include rich greens and blues. Whites are also trending as they offer a clean, fresh slate that works well in both modern and rustic aesthetics.
For even more pop, consider adding a wallpaper accent or mural on a feature wall. This is a great way to call attention to and highlight a feature such as a fireplace or built-in. It will give your space a customized feel and allows you to bring in the base wall color and introduce coordinating hues that can be used throughout the space to add depth to the design.
Add in fresh accessories
Don't have the budget for a total overhaul? Spruce up your living room by adding some accents to amp up the look. A rug in a bold pattern can serve as a work of art on the floor. On the other hand, a sisal floor covering can give the room texture and acts as a great neutral base to play with. With fresh throw pillows and coordinating artwork, your room will have a whole new vibe. Decorative accessories should be mindfully selected — what you don't want to create is clutter. Always think about balance throughout and place like items in groupings of three or five.
When selecting accents, always make sure they are the right proportion for the space. A small-scale painting on a large expanse of wall will get lost. This is especially important when selecting rug size. If you are going to invest in one, it should match the size of the room or the conversation area. A good rule of thumb when measuring for an area rug is to leave 4 to 8 inches of the floor on each side.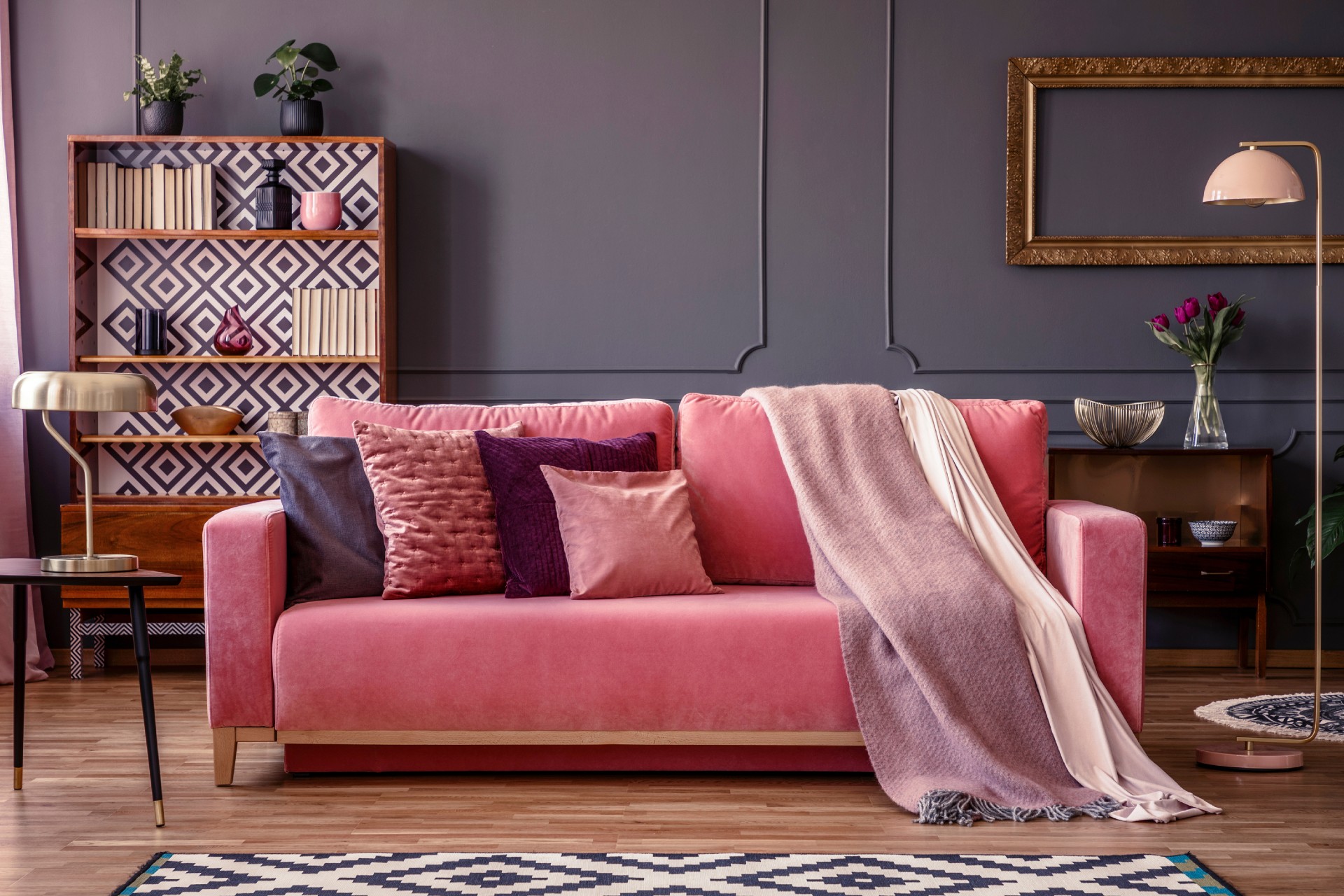 Don't forget the lighting
An afterthought in many projects, the power of good lighting is often underestimated. Bringing in new lighting elements can dramatically elevate a design, highlighting the best features and minimizing others. One important thing to remember is that no two spaces are alike — the amount of natural light, the ceiling height, and the room dimensions will all play a part in lighting a space.
The key to a great lighting design is layering. Translation — a solitary ceiling fixture is not going to cut it. To take your space to the next level, add multiple sources of light. Pot or can lights will brighten any space and make it feel updated. For a room that gets a lot of sunlight, a chandelier or pendant is a great option because it will provide light but can be dimmed. Sconces add visual interest to walls and can be used to bring out certain features such as a fireplace mantle. When hardwiring is not an option, scatter table and floor lamps throughout. This will bring warmth to the room and another design element that adds height and drama.
Infuse nature into the room
Bringing in some organic elements warms up any space. The trend today is bringing the outdoors in. Plants can come in all shapes and sizes, making them ideal for any room. Have plenty of floor space? Add a large potted plant such as a fiddle leaf fig tree, olive tree, or bamboo palm. Working with a small space? A small coffee table or hanging plant is the way to go. Incorporating greenery is not only a great design element, it also cleans the air and has been shown to reduce stress.
Editors' Recommendations