IKEA has been a household name in furniture for over 70 years, furnishing homes of both college students and well-established adults. To pay homage to this home store that's supplied many generations with lovely pieces, HouseholdQuotes.co.uk created a digital render of eight example living rooms across the decades, highlighting how much design trends have changed, but also where they've stayed the same.
In light of this video, we've found some of the ways design has influenced our decisions today, and how retro elements of the past are reemerging today.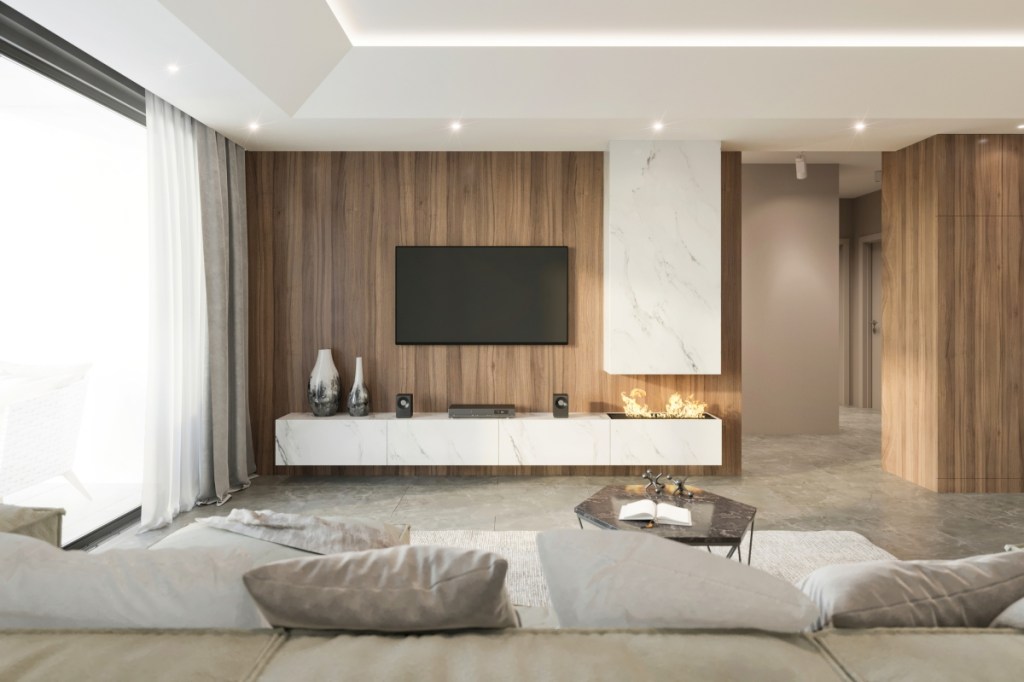 How have the trends changed over the years
We took a look at the IKEA living room digital renders from each decade, starting in the 1950s up to today, to discover how interior design has transformed and refined itself to the styles we are currently obsessed with.
Cutting out the excess
One of the key differences we noticed from decades past compared to today is a new shift to cut out the excess. Though maximalism is a recently growing trend, many designers have largely eliminated the mish-mash of patterns, material, and visual clutter from today's living room. The 2020s are all about having a "less is more" approach, getting rid of anything unnecessary. Styles from the '50s, '80s, and '90s can appear gaudy and cluttered alongside today's more minimalistic approach to interior design. Of course, a curated approach to these trends can be a refreshing design element.
Streamlining color palettes
Many modern-day interior designers are streamlining their color palettes, focusing on a few bold, eye-catching colors instead of a rainbow of muted hues. A quick look at the IKEA living room design renders of the '50s, '70s, '80s, and '2000s will display a completely different image than today's more subtle and neutral use of color. In the 2020s, people are opting for a minimal approach to color that is more earthy, paying homage to the palette that already exists in nature.
A change in prices
In past decades, a living room couch could cost well over one thousand dollars. Today, a sophisticated couch like IKEA's SÖDERHAMN is half the price! IKEA is well-known for its affordable furniture, but this wasn't always the case. Because of recent technological developments and globalization, prices are far less costly than now than they have ever been before. According to the video, an IKEA living room costs $1,112.95 today, which is down from a peak of $2,806.45.
Addressing sustainability
The urgency of climate change has popularized sustainable design, a category that hasn't been top of mind for many consumers until recently. Therefore, a new push for sustainable materials has entered the home design community, making this one of the first decades to implement ethical practices as a principle of design. Though IKEA is known for being the furniture equivalent of fast fashion, the company has made a serious commitment to using sustainably sourced materials for its designs.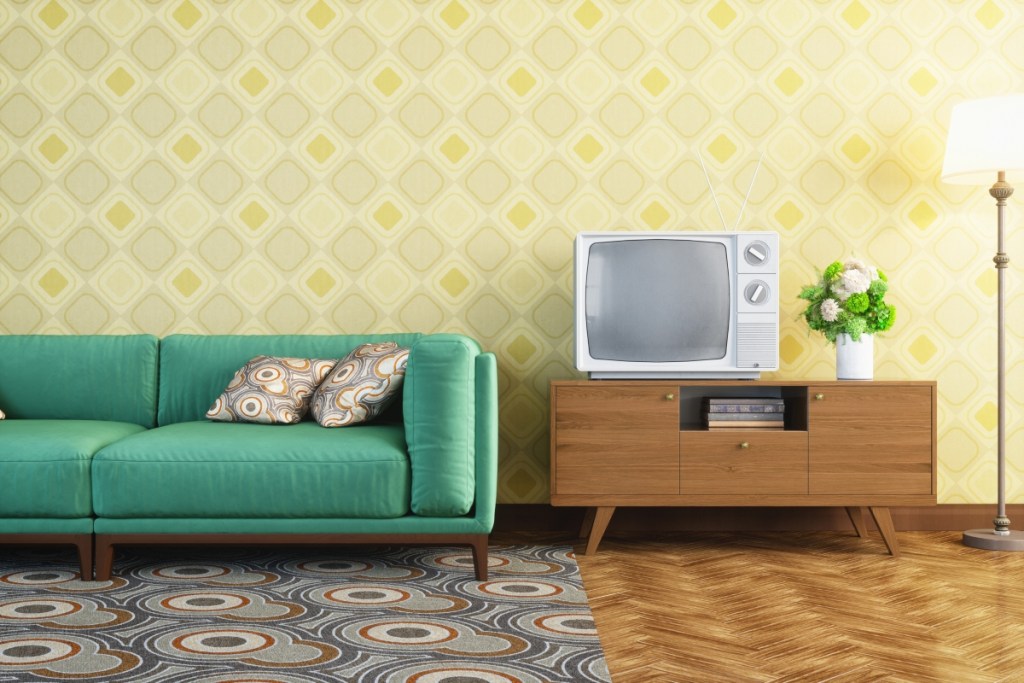 What retro trends are reemerging?
As the old adage says, the more things change, the more they stay the same. Regardless of all the changes in style over the past 70 years, some trends have stood the test of time.
Multi-shelved coffee tables
Multi-use products are always a must, regardless of the decade, so shelved coffee tables aren't going anywhere. This feature allows people to maximize the space available, using one piece for both storage and decor, all while retaining a minimalist design scheme.
Geometric patterns
Geometric patterns were a staple of 60s home decor. While the trend faded out in favor of minimalist or soft, rustic aesthetics, strong patterns are once again adorning homes across the nation. While modern decor doesn't go overboard with the use of circles or other geometric patterns, there has been a strong and steady reemergence in the 2020s. A gentle geometric rug on the floor pays homage to the '60s design, but including a black and white or neutral two-toned pattern places this decoration firmly in the 21st century.
Raised furniture
Raised furniture (furniture on legs) was a key component of mid-century modern decor. This style is a fan favorite, regardless of the decade, because it allows for more visible floor space which makes the entire room appear larger.
IKEA's evolution over the past few decades has allowed us to examine how style has changed, but also how we can integrate the best parts of vintage styles into modern schemes. While there are plenty of new elements unique to the current decade like sustainable furniture, streamlined color palettes, and subtlety in decor, plenty of trends have re-emerged to create a fresh take on more dated perspectives. So as you explore your options for home decor this season, keep these trendy and classic styles in mind.
Editors' Recommendations