The summer is a perfect time to tackle home projects. The extra daylight and boost of vitamin D give many people more motivation to tackle various home remodeling ventures. Since many of us are coming out of hibernation and preparing for long-overdue visits with friends and family, the guest bedroom is a perfect place to start.
There are tons of summer bedroom ideas out there that will keep you on budget, all while creating a luxurious space that will leave your guests feeling refreshed and maybe even a little spoiled. What better way to welcome your visitors than with bright colors, fun textiles, and a warm and breezy spot for them to lay their weary heads after a long day of travel? if you aren't sure where to start, look no further. We've gathered some of the trendiest guest room designs that will bring summertime energy into your home.

Focus on the bed
The bed is, arguably, the most crucial aspect of any guest room. Besides picking a mattress that's not too firm and not too soft, you must also pick a sheet set that's comfortable, warm, and cozy. Additionally, in the summer it's especially important to choose comforters that aren't so thick that your visitors will be sweating through the night. This Ahearn reversible quilt from Wayfair is the definition of form meets function. Its bright colors will lighten up the room and the material is soft enough to keep them cozy without overheating.
Add a bunch of throw pillows that pick up the colors in the quilt and give more texture and dimension to the bed. Don't be afraid to have more fun with this room, so play around with the size and materials of throw pillows and blankets to deliver a space that's full of character.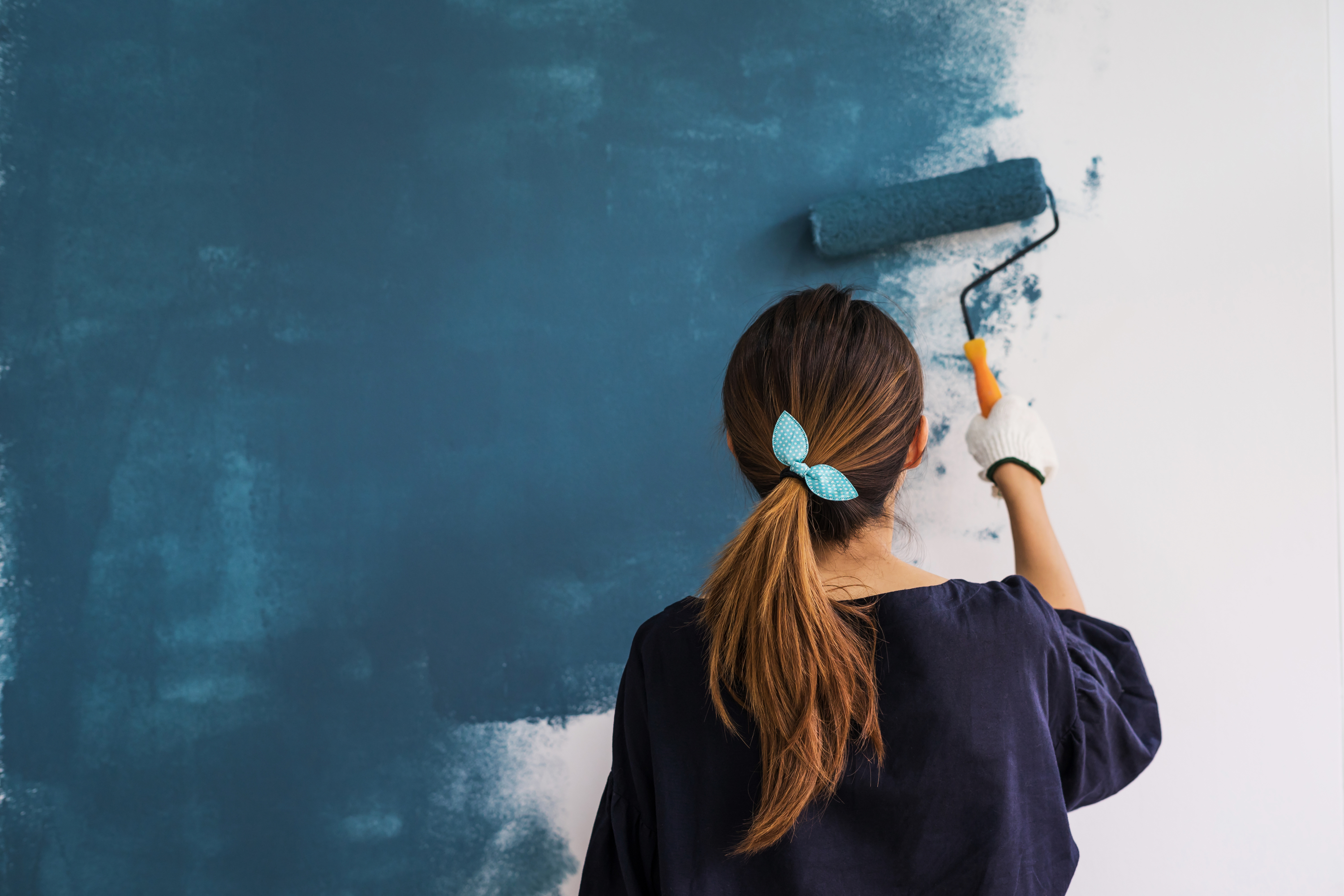 Freshen up with new paint
Bring the outdoors inside with bright paint colors that are reminiscent of a day at the beach or an evening under the stars. Play it safe with neutral tones or light pastels that work as a nice backdrop for more striking decor. For a more dramatic look, consider bringing in dark tones like this Silos District color from Magnolia Home that reminds us of the ocean. Just remember that, if you go darker, it's best to choose accompanying textiles that are light (in both color and material) to prevent the room from becoming too dark and gloomy.
If you're planning a new paint job, make sure to complete the project at least a week before your guests arrive and keep the windows open to air out the room. Your guests certainly won't have a good night's sleep if they're inhaling paint fumes.

Add new beams
To give the guest a room that's evocative of a summer cabin, install new wood beams across the ceiling. Just a few simple, natural wood beams can completely transform a room, giving it a touch of character that is sure to impress. To save a little money and make for an easier install, opt for faux wood beams instead. This lightweight alternative gives all the character of solid wood beams at a fraction of the cost.
Create a wall collage
Personalize the room with a collage of wood frames, artwork, clocks, or anything else that can add some creativity to the walls. For the summer particularly, pick photos from family vacations or outdoor concerts. Make this collage functional as well by adding decorative mirrors so your guests have a spot to check up on their appearance before dinner.
The guest room doesn't need to be placeless. If your visitors wanted to stay in a hotel room, they would have! Instead, welcome them into your home with a room that's inviting and full of your personality. With any of these design options, your guests are sure to leave refreshed and excited to visit again.
Hosting a guest doesn't end with the room decor, however. Don't forget the small things that keep your guests comfortable like keeping toiletries, bottles of water, and fresh towels stored nearby. If you use that room regularly for overflow storage, don't forget to clear out the drawers and closets so your guests have somewhere to store their own things. They'll appreciate the effort you put into making them feel right at home.
Editors' Recommendations