Those who are born under the sign of Aries are strong, powerful, and optimistic. They have extremely dynamic personalities and tend to be curious by nature. Because of this, their homes should reflect colors, patterns, and prints that are daring, individualistic, and strong. You wouldn't walk into an Aries' home and wonder what their aesthetic may be. An Aries bedroom will reflect the colorful nature of your personality, and your living room will feature bold patterns and bright hues of red, pink, and yellow.
Because Aries are strong people — at work, at home, in the community, and among friends — their homes should also feel powerful, crisp, and clean. Here are a few ideas if you're looking to decorate your home like the confident, active person you are. After all, you're the first sign of the zodiac, a fresh start to the cycle that brings new life into everything you do.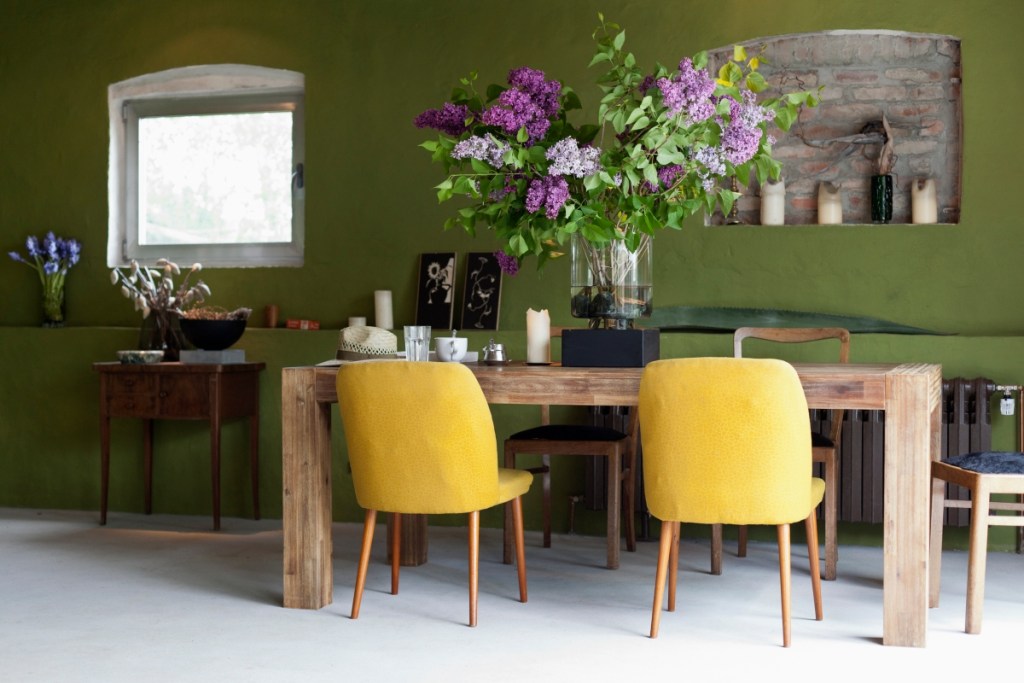 How to decorate your home office like an Aries
Your dedicated home office should be a place to plan, create, and work. Because you are career-minded and always on the go, your home office should be a reflection of what inspires you to get out of bed every morning and make a difference. Whether that's a collage of family photos or places you've traveled, a stunning piece of art, or a wall lined with books, you want to feel energized when you're in it.
Celebrate accomplishments
An Aries is extremely accomplished, so why not showcase that on your office walls? Hang those awards, certificates, and trophies in your office as a reminder of how far you've come.
Embrace red
Red is Aries' power color, so there may be one feature wall of dark, scarlet red or wallpaper with red shades.
Stay organized
Your office will also be decked out with all the latest and greatest technology to keep you firing on all cylinders and ahead of your competition. Make sure everything has its place, as Aries are organized and don't have time to sift through paperwork to find what they're looking for.
Tips for the ideal Aries bedroom
Embrace shapes
Aries love geometrical shapes, and the bedroom is no exception. While you don't want anything too overwhelming while you reenergize and relax, a geometric print area rug next to your bed or wallpaper lining the wall behind your bed is a nod to the stars that give you energy.
Don't go too dark
While you love dark, powerful colors, you also want to let in light. Perhaps this means linen or light cotton curtains over blackout shades to keep things feeling airy and bright.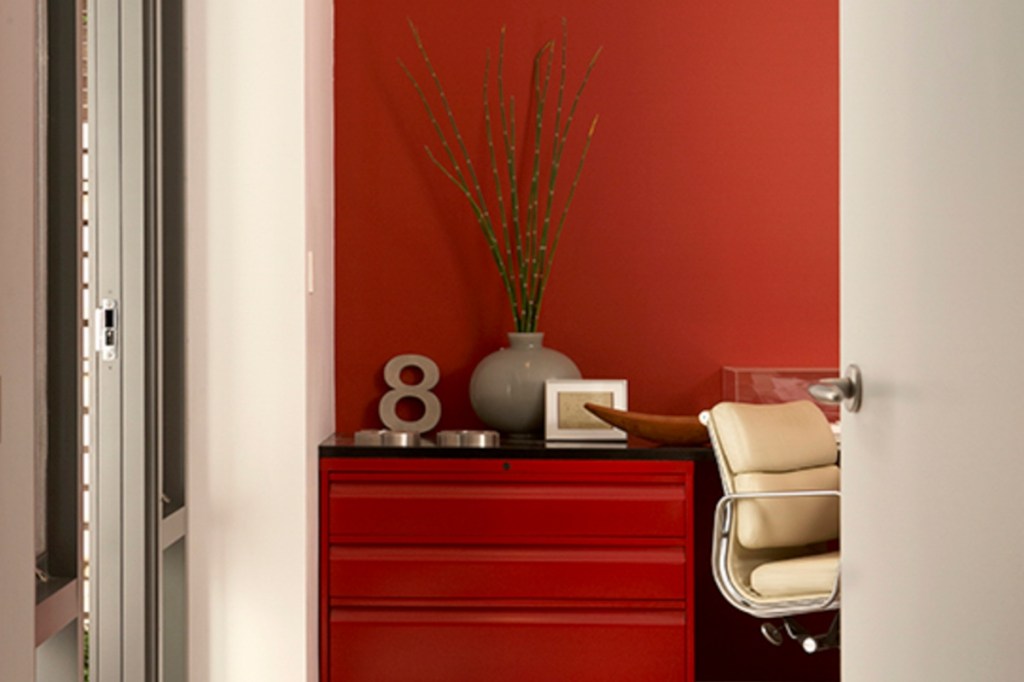 What spaces should an Aries home have?
Aries are always on the go, and they need spaces around them to create, connect, and be active. If you have a spare room in the home or space in the garage, adding an exercise room is a great use for it. But before you work out, you need to get energized. Adding a coffee or tea station to the kitchen is an ideal way to get what you need at home instead of running out every morning to the local coffee shop.
If you have a dining room, fill the walls with bold prints or artwork that speak to your powerful personality. It's a place you entertain often, and it should show off to anyone who enters exactly who you are. Finally, your home office can double as a recreation area when you're not working — a space dedicated to music, art, reading, or whatever hobbies you love.
Your Aries home may not be the most relaxing of all your friends' homes, and that's by design. Aries are motivated and energetic, and their homes are a reflection of that energy in every way. You'll leave your home feeling inspired to accomplish your own set of dreams. It should be full of dark, rich colors, patterns, and warm fire elements like a giant fireplace in the living room. Everything has a place and a story. If you've been invited into an Aries' home, you'll leave with a sense of exactly who they are and where they stand (and likely a call to action for something near and dear to their hearts).
Aries are go-getters, and they surround themselves with like-minded people who want to change the world. You may be decorating your home based on your individual traits, but you'll likely inspire anyone who enters your home, and they'll be equally as passionate by the time they leave.
Editors' Recommendations