Country-style dining rooms have a way of making everyday gatherings feel a little more special. While formal dining rooms aren't as common in new builds as in previous decades, creating a warm and inviting dining space is still important. It's where celebrations, holidays, birthday parties, and regular weekday dinners occur. For many, dinnertime is the primary opportunity for families to connect and catch each other up on work, school, and everything in between.
Farmhouse or country-style dining spaces are fan favorites because the design style is inviting, cozy, and relaxing. Choosing the right decor, furniture, and storage ensures this space is functional and comfortable for those who are dining with you. Looking for design inspiration? Look no further than these choice pieces that are sure to transform your run-of-the-mill dining room into a rustic, country-chic space that people will never want to leave.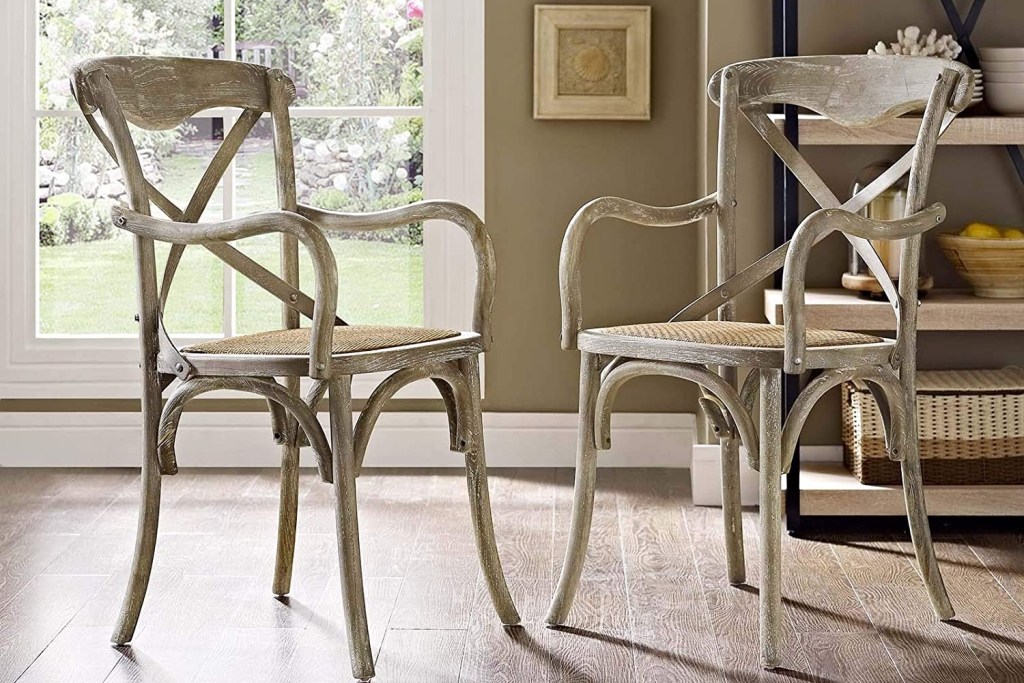 Comfort rules
The chairs, benches, and other furniture in the dining room should be comfortable above all else. Unlike the kitchen table or breakfast nook, dining room tables aren't usually the setting for a quick meal. Often, this is the site of multiple courses and a mix of wine and conversation that flows throughout the evening. Make this space enjoyable for your diners so they don't get too antsy in the hard, restrictive chairs, and, if at all possible, test the chairs yourself.
Next, consider your living space to determine the style of the furniture. Armchairs are more formal and best for a kid-free dining experience, whereas benches provide additional seating and work best for a multi-use space that's also the site of less formal gatherings.
For the upholstery, we recommend using materials such as like leather and a cotton/poly blend. These are easy-to-clean materials that are simple enough to match any of the accompanying interior decorations.
We love these Sara Ladder back chairs from Wayfair. They are easy to move around to best cater to your guest list, and reviewers rave that they are durable and comfortable to sit in.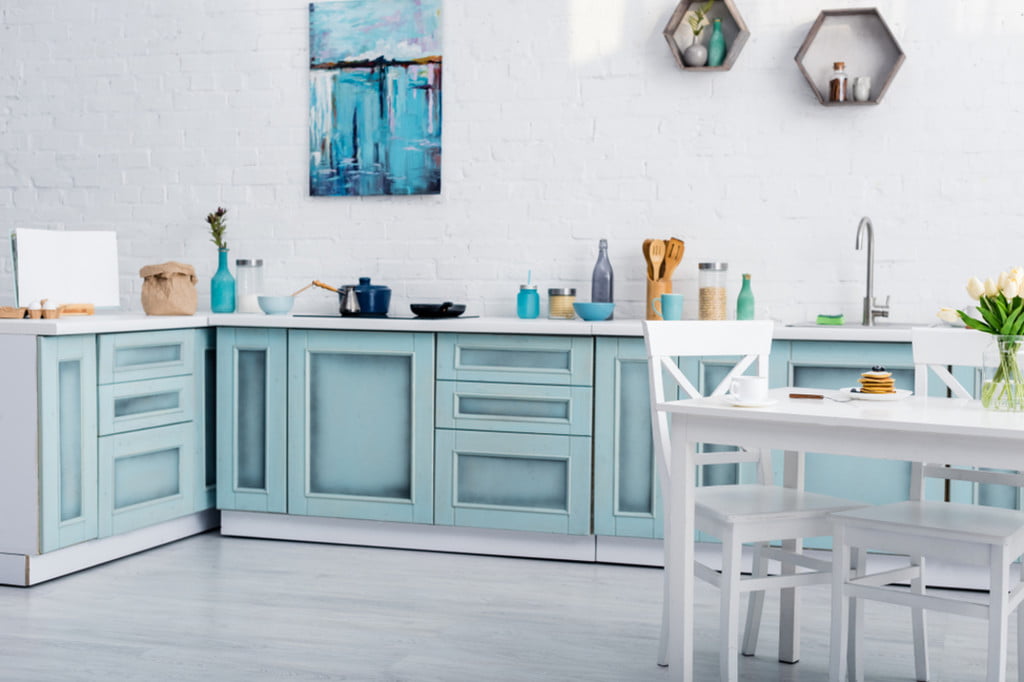 Keep things handy
The dining room should be functional, so make sure plates, napkins, and other serving dishes are handy. With a buffet or side table, you can store and easily access these items without interrupting the flow of conversation. It's also a perfect way to keep food dishes handy when it's time to switch courses.
This rustic storage unit is our top pick for adding much-needed storage to a smaller dining room.
Personalize your walls
Rustic wood frames, mirrors, or an old antique clock are just a few ways to give the room a little more personality. The modern dining room is the meeting place for meals, game nights, and late-night conversations, so choose wall art that is classic enough to pair well with any of these occasions. Keep it cozy with warm, earth tones, and fill the walls with family photographs or homemade art pieces. To double down on the rustic, country house feel, choose a feature wall and cover it with shiplap or bold, patterned wallpaper. We love this embossed wallpaper from Birch Lane f0r its stunning damask look that gives texture and character to the wall without it overpowering the room.

Add wood beams
Wood beams, whether they're natural or stained, are an ideal way to finish off a dining room. If you don't want to break the bank, you can find faux wood beams that will transform the space with added character for a fraction of the price of the real thing. This feature is reminiscent of a barn or farmhouse, tying the whole rustic aesthetic together.
Wood, natural-colored textiles, wallpaper, and antique-style decor are the key aspects to designing a comfortable and functional country-style dining room. While the table is often the centerpiece of the dining room, don't underestimate the transformative power of some well-placed decoration.
The dining room, like the kitchen, is the heart of any home. By making it a space that people want to spend time in, gathering family and friends for a meal will be a breeze. We shared a few design ideas that are sure to make your living room redecoration a successful project, but we encourage you to explore on your own to find the aspects of this aesthetic that best suit you.
Editors' Recommendations