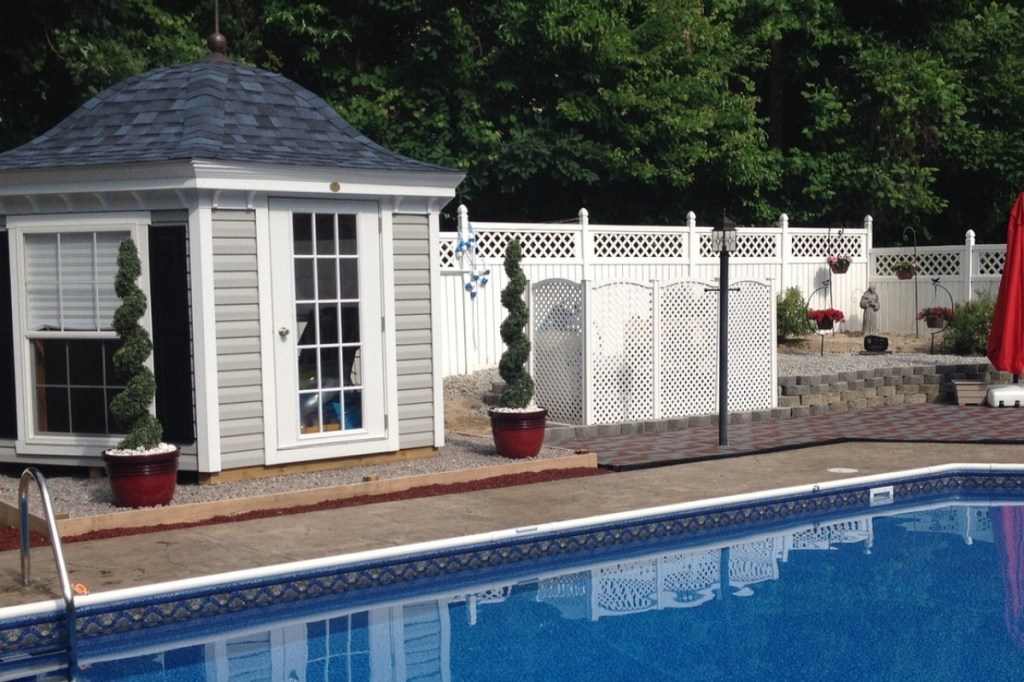 Both chlorine and saltwater pools are great choices for homeowners looking to add a refreshing and relaxing space to their backyard. However, choosing between chlorine vs. saltwater pools isn't easy. Both saltwater and chlorinated pools offer unique advantages and challenges regarding maintenance, cost, and care. So, today, we're discussing the differences between chlorine and saltwater pools and weighing the pros and cons of each to help you decide what is best for you.
What to expect with a chlorine pool
A chlorine pool is an affordable option for homeowners who require lower upfront costs. These pools are often more energy efficient and are a popular choice for many people who are first-time pool owners. Chlorine pools require chlorine tablets, powders, or liquids, which must be added to the water and tested regularly to ensure the pool is safe to swim in. This means that chlorine pools can be a more time-intensive option to care for, as you will need to perform routine chlorine checks.
The chemicals in chlorinated pools help kill off harmful microorganisms and bacteria that attempt to grow in the pool. Using chlorine floating dispensers, adding chlorine to the skimmer basket, or using an automatic chlorinator are some of the methods you can use to add chlorine to your pool.
Overall, chlorine pools can be an affordable choice for many pool owners. However, these pools require more maintenance and time to ensure the water is properly cared for.
Pros: Low upfront costs, energy efficient, affordable
Cons: Needs consistent testing, uses harsher chemicals, requires routine maintenance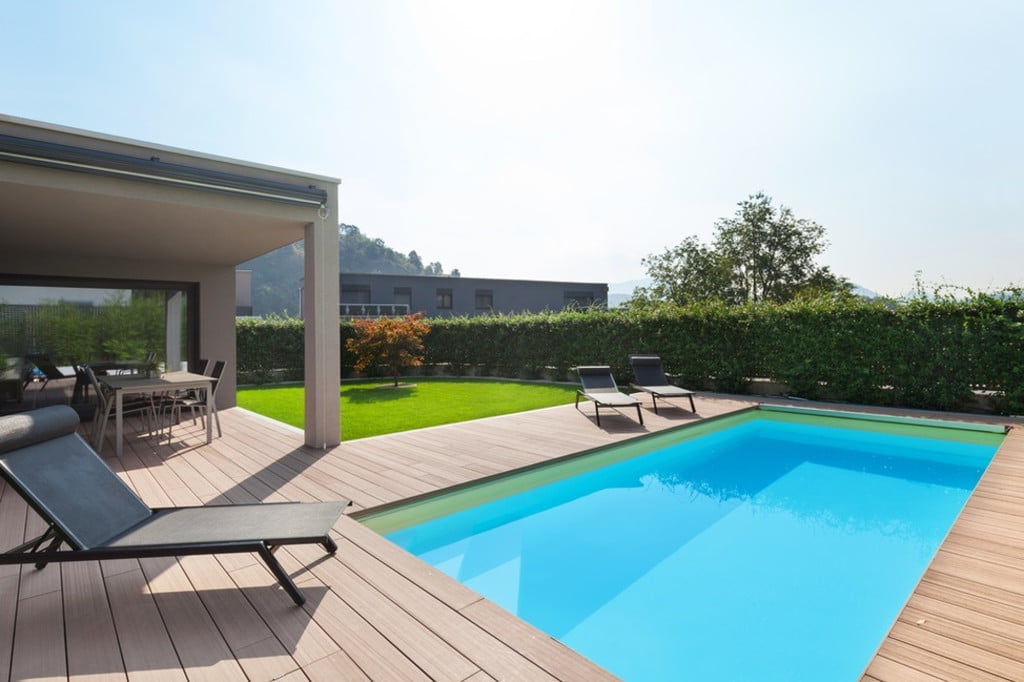 How to care for a saltwater pool
Rather than using chemical chlorine, saltwater pools use dissolved salt within the water that generates chlorine. Saltwater pools require a special salt system that breaks down the salt compounds. These pools are well known for their low maintenance and low cost of ownership. All you have to do is purchase your pool salt, measure the current salt levels within the pool, calculate how much salt is needed, add the salt directly to the pool, and allow the salt system to do the rest.
Many homeowners enjoy the chemical-free and relatively low-maintenance aspect of owning a saltwater pool. Though, saltwater pools are less energy efficient than chlorine pools, and they often have steep upfront costs for installation.
Pros: No harsh chemicals, low maintenance, cheaper to maintain once upfront costs are paid
Cons: High upfront costs, not as energy efficient, could leave salt residue on the skin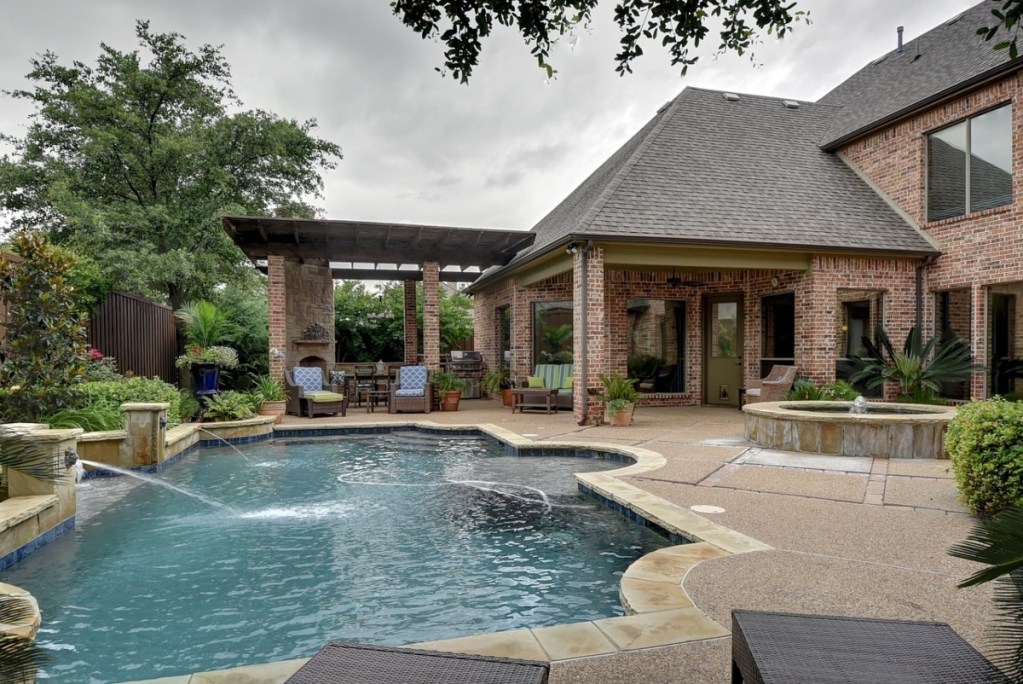 Which pool is best for you?
Ultimately, the choice between a saltwater and chlorine pool comes down to your personal needs. Chlorine pools are cheaper to install and popular for first-time pool owners. Saltwater pools don't require harsh chemicals and they are a low-maintenance choice. Depending on your budget, zoning requirements, and your personal preference, both pools can offer a safe swimming location.
As you choose your pool, consider whether you require low upfront costs or can handle a more expensive investment. Also, decide whether you want to have a more hands-on approach to pool care or if you prefer a system that is low maintenance. While both pool types have advantages and disadvantages, it's best to choose what will suit you and your needs.
Editors' Recommendations