So you really want to make your house pop for prospective buyers, but you don't have a lot to spend and could use a little inspiration? You've come to the right place! Come see our top 10 budget-friendly ways to primp and preen your home and yard to improve your curb appeal when selling your home.
Wash your house — inside and out
First things first — it's time to clean up. Start by washing your house inside and out. First, make sure the roof is clean and in good condition, then move onto the gutters, inner and outer windows, downspouts, garage door, etc. If you've got the gumption, go ahead and power wash the siding, driveway, and walkways, as well. (Nobody said you can't hire a professional if you can find an affordable one). You may be surprised how much difference it makes!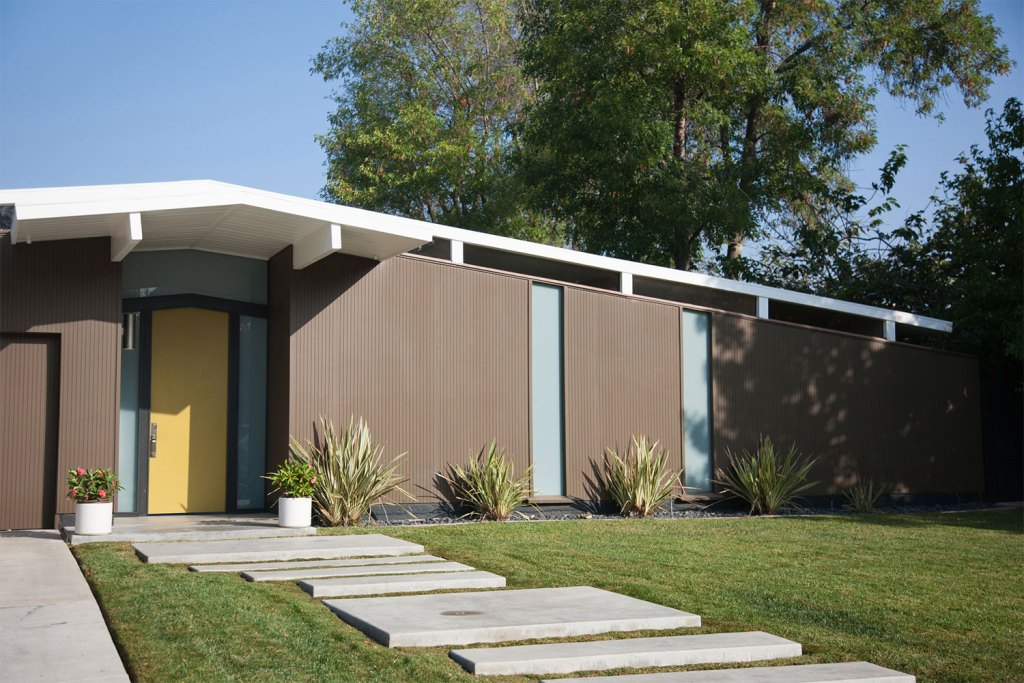 Paint the door
Paint the front door a bold, eye-pleasing color that complements the rest of your house, or at least touch it up along with the trim. Not sure what color to use? See if you can get your hands on a few swatches — or better yet, try the Color Snap Visualizer from Sherwin-Williams to see how each color looks virtually. It works with both iPhone and Android.
Not sure how much paint to buy for just the front door? Go for Lowe's Valspar Oil-Based Door and Trim Paint has enough for the door and trim (32 ounces) for $25. Is there a holiday or new season around the corner? Throw down a cheery welcome mat in the spirit of the occasion (this sunflower mat from Pottery Barn is 24″ x 36″ and only $25) and take a look around to make sure everything looks fresh, i.e., you don't still have your Christmas decorations lingering in April.
Touch up with spray paint
Cut down on the time and money you spend on painting when you touch things up with spray paint. Just be sure you've cleaned off your surfaces first and allowed them to dry completely so they're smooth and even. If you've got proper tape and stenciling, you can easily spruce things up with spray paint — like your mailbox, house trim, outdoor light fixtures, house numbers, and much more — just tape off areas you don't want paint on and begin. Need to find some spray paint? Try Rust-Oleum Professional Gloss Aluminum Spray Paint, a 14-ounce can for only $6 from Lowe's, to pretty up anything from the front of your dishwasher to your mailbox. Consult the pros if you aren't sure what you're doing — you may need to lay down some drop cloths to protect your driveway, flower beds, etc.
Add a little decor
Add some finishing touches that are sure to dazzle the curbside buyers peeking at your home. Hang an elegant wreath if you've got one in great condition that embraces the season, or bring in some symmetrical plants or planters, one on each side of the door. Plant some pretty blooming plants in large ceramic pots or exchange some old house numbers for new, metal, bronze, or stainless-steel options. Not great with plants? Try some faux flowers instead. This gal can show you how it's done in warm weather, and this guide shares some ideas for winter.
Light up the landscape
Don't assume folks will only drive by your house during the daytime hours. Plenty will want to see what your home and neighborhood are like at night, too. Light up dark walkways, doorways, and windows using the prettiest affordable fixtures you can find. If you've got a patio or balcony appropriate for evening gatherings, string up a set of Bachmann 100′ Outdoor 100 – Bulb Globe String Lights from Wayfair. For $70, you'll get 100 feet of lights, ending up with about 100 globe lights total, easy to plug in and turn on/off. Available in white, green, or black.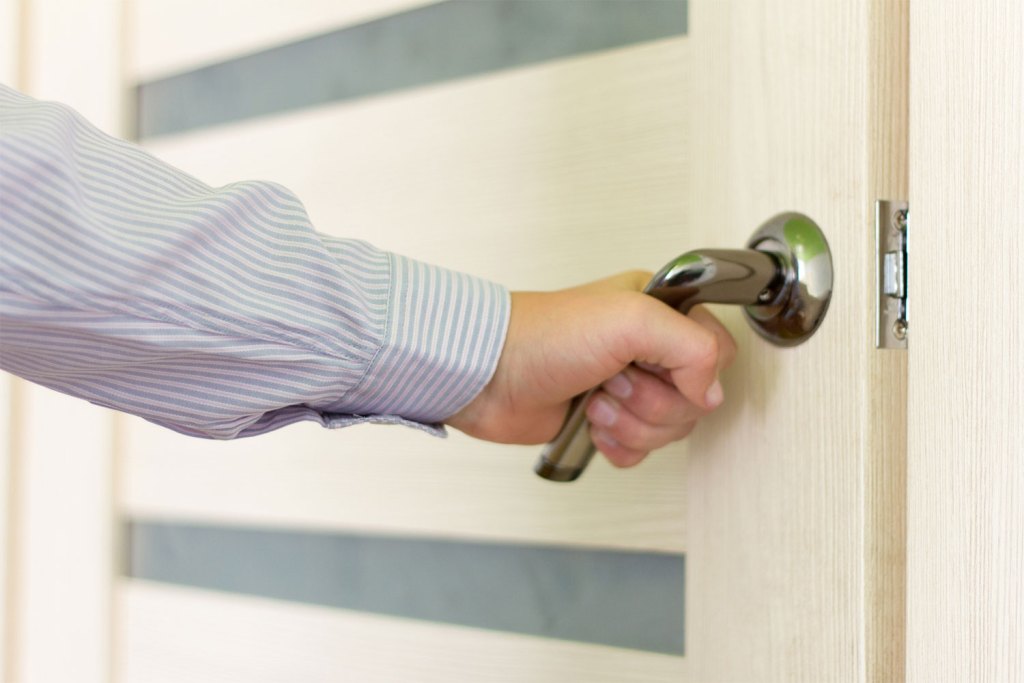 Add new door hardware
Replace boring door hardware with new doorknobs ahead of guests or potential buyers. Be sure the colors are noticeably contrasting for best results. If you like fancy door knockers, get one of those up there, as well. We loved the Kwikset Hawthorne Venetian Bronze Smartkey Single-Cylinder Deadbolt Keyed Entry Door handle set from Lowe's with our deep red door for $140. An elegant option, this set utilizes SmartKey technology to re-key the lock in seconds, and comes with two keys. Available in Venetian Bronze or Satin Nickel.
Replace (or refurb) the mailbox
Whether it's a curbside or front porch mailbox, make sure it pops when visitors arrive. It's one of the first things they'll notice! Decent mailboxes aren't very expensive. This Kalig Wall-Mounted Mailbox from Wayfair is only $50, for example, and is fully functional with a rustic antique look. Dimensions are 16.25" H x 11.5" W x 5" D.
Don't want to spend the extra cash on a new mailbox? Try this DIY from Sand and Sisal showing how to fancy up your old one. Want to add a gorgeous finishing touch to your curbside box? Consider planting flowers around the base of your mailbox, suggests The Spruce.
Freshen up the mulch and plant some grasses
Lay down fresh mulch in your flower beds and gardens and look into some drought-resistant plants and ornamental grasses for an eye-popping landscape. We consulted the experts, and they came back with a few suggestions: Salvia, lavender, and honeysuckle for starters. One realtor suggests planting honeysuckle along the walkway to the front or back door because it thrives in the heat or shade, works great as a ground cover, bush, or vine, and it emits a lovely fragrance sure to enthrall home buyers on their way into your home — and attracts hummingbirds to boot.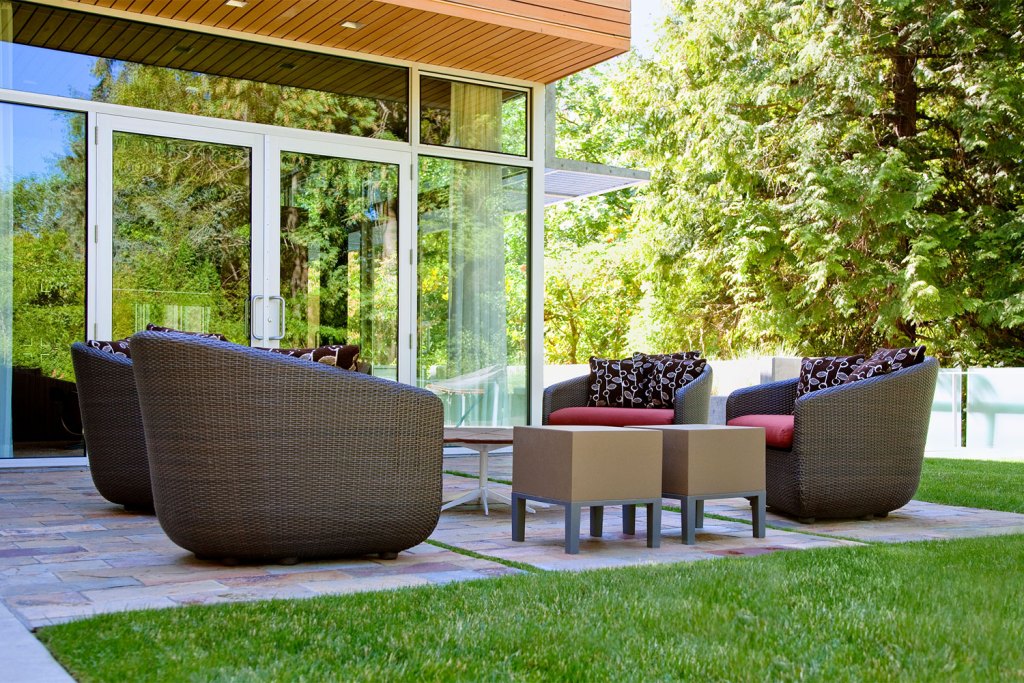 Incorporate some outdoor furniture
Whether it's a bench, some chairs, new tables, or a picnic table, adding a little outdoor furniture improves your curb appeal by leaps and bounds. Need some ideas besides the usual lawn chairs? Joss & Main has a 3-piece picnic table and 2-bench set for $450, while the PorchSwing Company has a Centerville Amish Heavy Duty Roll Back Treated Porch Swing for $190, offering a choice of length, color, cup holder arm rests, and more. Get sustainably sourced PB Classic Adirondack Chairs at Pottery Barn for $280 each, available in red, black, and white with dimensions of 30.5″ W x 37″ D x 40″ H.
Put up some birdhouses
Just one always works, but you could go for more than that if you love birds as much as we do. (Note: Do consider what types of birds you'll be attracting, however, unless you like being dive-bombed on the daily by barn swallows like we were every spring growing up — they stop once their babies have fledged, but some folks aren't really accustomed to this behavior, just sayin'.) May we suggest some of the following: North American Bluebird Society-approved, this Audubon Cedar Bluebird House is $45, while this Achla Bastion Bird House is $63, perfect for attracting bluebirds, wren, and chickadees. Love owls? Go for this 11.5″ W x 14.5″ H x 10.25″ D Select Cedar and Recycled Poly Screech Owl House for $93.
Did you get some ideas you can use? Let us know what you chose and how it went. We'd be thrilled to hear about it and see some pics if you take any. Thanks for reading!
Editors' Recommendations