If you haven't given any love to your guest room lately, it might be time. The holidays are right around the corner and if you have family or friends coming to stay, you need to make sure they are comfortable and feel right at home. Unless your guest room is a multi-use space that also houses a home office or gym, it might be a little bare. Likely, there's a bed, a dresser, and not much more. Before you start entertaining overnight, spruce up this room and make sure the entire space looks purposefully put together.
Whether you need to decorate an empty wall, a bare corner, or the blank space under a window, there are plenty of ways to make your guest room feel even more luxurious than a five-star hotel. With a few clever design tips, you can create a space that's calming, comfortable, and peaceful so your guests can escape and recharge.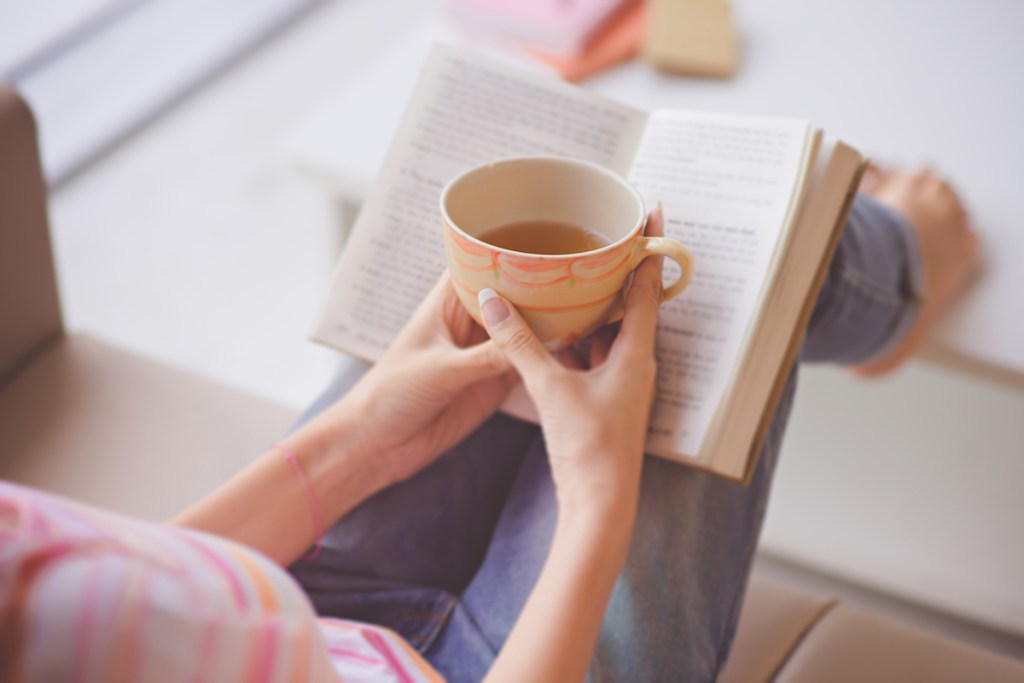 Reading nook
Corners can be tricky spaces, especially if they're irregularly shaped. Instead of forcing it to integrate with the rest of the room, make a separate little nook for guests to tuck in and read a book. They are on vacation, after all. Grab a chair, ottoman, side table, and small bookshelf to create a cozy little reading spot right in the guest room.
We love this gorgeous tufted armchair and ottoman set from Wayfair. It comes in two shades of beige and two more in gray, and it can be yours for just under $350. Pair it with a soft throw pillow and a comfortable blanket to create a cozy space your guests will certainly appreciate. Leave them a stack of books to choose from (bonus points if you can personalize the stack to fit their interests), and they'll never want to leave.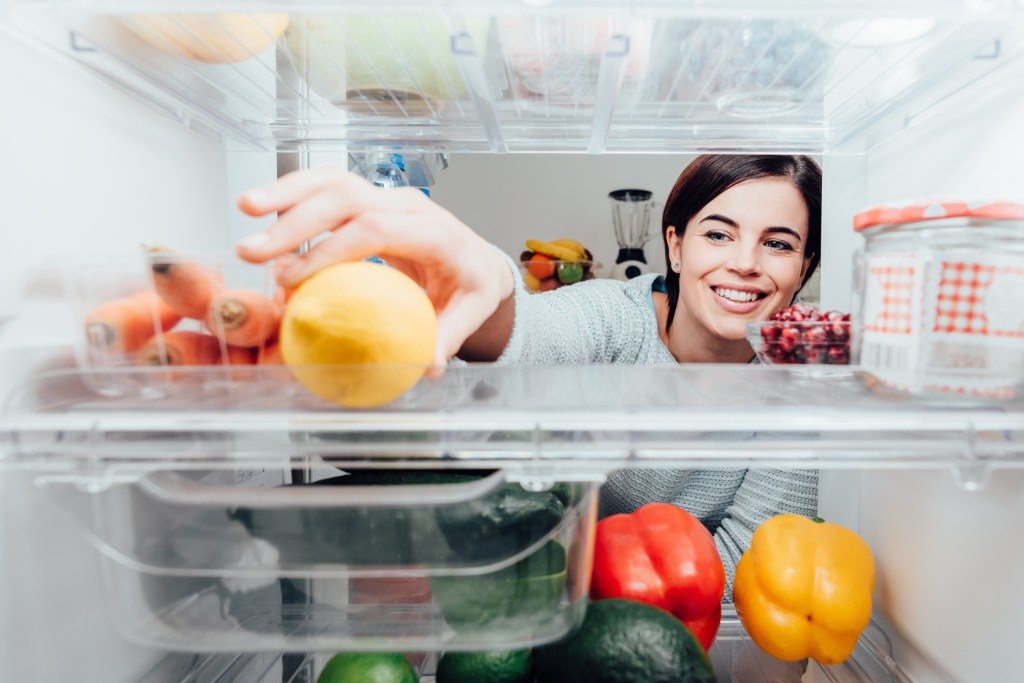 Snack central
When the lower third of the wall is looking bare, add some fashion and function with a retro mini-fridge. Pack it with water, juice, fruit, cheese, perhaps a nice bottle of Rose, and other cold snacks so they have everything they need when the munchies hit, just like a luxury hotel room. We love this Frigidaire 3.2 cubic-foot option that's available in bright red, mint green, and black, selling for only $250. Your guests will thank you, and you can even use it yourself during your next staycation.
Fill a wall
Large walls can be intimidating blank canvases. The two main options are to go very big or very small. Create a collage of small to medium-sized art prints, family pictures, and other pieces of wall decor to make an eclectic and whimsical design element. Before you start throwing pictures on the walls, measure the space to determine how many items to display. You don't want to go overboard and end up with a wall that looks cluttered and unfocused. Otherwise, pick an oversized statement piece like a large clock, mirror, or mural to draw the eye.
For more inspiration, scroll through Pinterest or Instagram to see how trending designers are adorning their spaces. Once you find a scheme that you like, use that as a template and personalize it with your own color palette, images, and keepsakes.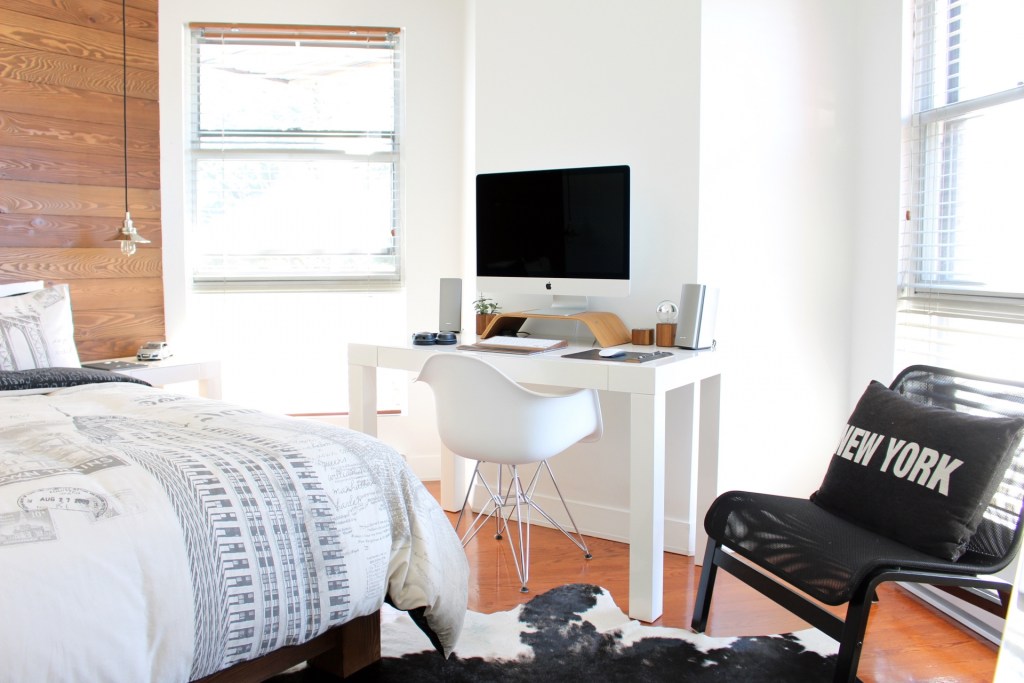 Create a workspace
Often, your guests will need a quiet place to work or answer emails, especially since many people have more flexibility working from home. If you have the space in a corner or under a window, put a small desk and chair so they have a private area to work. When you're not hosting guests, it can also be a place for kids can do their homework or journal. This mid-century modern Jayson 36″ desk is simple enough to complement any aesthetic, and the solid wood and metallic knobs add a touch of sophistication. Complete it with a short lamp, a blank notebook, and a few pens to create the perfect work space.
When staying in your home, your guests should feel comfortable and taken care of. Part of encouraging them to relax and unwind is giving them a living space that feels carefully put together. In addition to the decor, this also means keeping soft sheets on the bed, extra blankets in the closet, and some fresh towels in the bathroom. No one feels quite at home in a bare room with two pieces of furniture and no amenities.
With these few thoughtful touches, your guest room will be complete and ready for all the fun gatherings ahead.
Editors' Recommendations