Whether you are an expert at Black Friday shopping or are just dipping your toe into the whole experience for the first time, it's always good to know which items are actually worth purchasing on the big day and which you can probably avoid. Black Friday is a big day for shoppers looking to get deals on everything from electronics, appliances, furniture, and more, and this year will be no exception. While Black Friday is officially the day after Thanksgiving, retailers have recently started offering pre-sales and post-sales and everything in between to lure shoppers into swiping their credit cards all month long.
Most Black Friday deals are available online, so you don't have to wait in long lines at stores to get the savings. Target is already letting consumers know about its Black Friday deals with the rollout of its Holiday Best program, which will feature weeklong sales on certain items that are guaranteed to be at their best price of the season.
While you can score some pretty big savings, don't get pulled into the urge to buy for the sake of buying, especially if the deals aren't that good. Likely, you could get those same savings at other times of the year. Here are a few categories that you should definitely pay attention to if you want to get the biggest bang for your buck.
Laptops and computers
If you're looking for a new laptop, desktop, or tablet, Black Friday is the perfect time to shop. There are always good deals on Apple products at big-box retailers like Best Buy, which usually offer bigger savings than Apple stores. Other brands like HP, Dell, and Lenovo will also offer doorbuster savings, and most stores will have them on sale the entire weekend. Older generation tablets are also on major sale on Black Friday at places like Target, Walmart, and Best Buy.
Small appliances
If you are looking to upgrade some kitchen items, Black Friday is the time to do it. If you didn't splurge on a pressure cooker or deep fryer during the pandemic, now is the time. To start your healthy living resolution a few months early, consider picking up a deeply discounted Vitamix or NutriBullet blender from your local retailer. If you want to buy that KitchenAid stand mixer you've had your eye on long before the holidays, stores like Bed Bath & Beyond, Kohls, and Target will have the best prices. If you already have a few of these appliances, perhaps it's time to upgrade or pick up one as a gift for a friend!
Smart gadgets
Thinking about upgrading your home with smart devices? Now is the time to jump on it. Whether it's an Amazon Echo, Google Nest smart speaker, or the Amazon smart thermostat, Black Friday is the perfect chance to bring your home into the 21st century with these energy-efficient, connected devices. Both Google and Amazon typically drop their smart speakers by upwards of 40 percent, so even if you are stocked, it's a good time to buy one or two for others to prepare for the upcoming gift-giving holidays. Expect to also see major deals on Ring home security systems, Shark vacuums, and smart appliances as well at stores like Best Buy and on Amazon.com.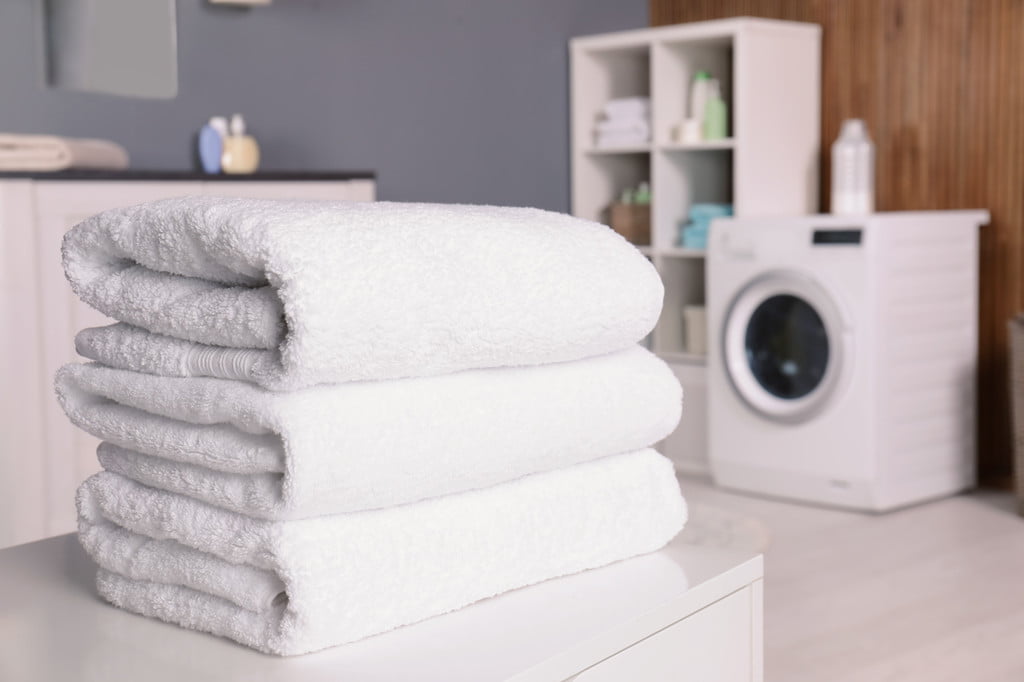 Towels and sheets
If you want to refresh your towel and sheet game, wait until Black Friday. Stores like Kohls, Macy's, and Bed Bath & Beyond always slash prices on these items for the weekend. Some retailers cut prices upwards of 60 percent, so they do sell out fast. Whether you want to add to your collection, replace old items, or find new, on-trend colors for a remodeled guest bath or bedroom, Black Friday is the perfect time to do it. If you know anyone who recently got married or moved into a new home, a new set of towels or a set of soft, luxurious sheets make the perfect gift.
Black Friday shopping can feel overwhelming but it doesn't have to be. The last thing you want to do is spend hundreds of dollars on items you don't need or won't use. Instead, do your research and go into this weekend with a plan. Look at previous years' sales to see which retailers you should keep your eye on for the big day. Consider shopping early to beat the rush — the last thing you want to do is plan out your strategy just for your items to sell out. Happy holidays!
Editors' Recommendations