Make the most of your patio with quality, attractive furnishings that inspire to you spend more time outdoors. Comfortable wicker furniture for your back yard will set the stage for you and your loved ones to make more memories and enjoy more time outside.
Spending time outdoors is known to lower stress levels and improve your overall health. Relax and enjoy your back yard with resort-style wicker furniture that will make you feel like you are always on vacation. Let's take a look at our favorites.
Flamaker 3 Piece Wicker Patio Set
Best overall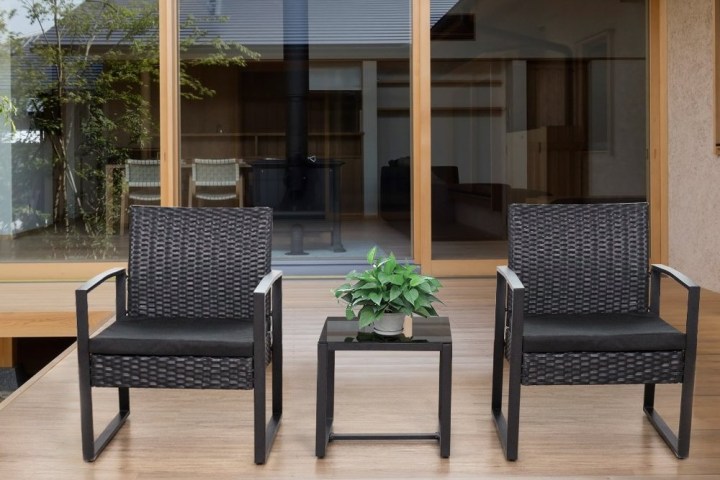 Sit comfortably and spend more time outdoors with your better half with the Flamaker 3 Piece Patio Set. Perfect for romantic evenings or relaxing afternoons, this beautiful wicker set has everything you need to enjoy special moments in the comfort of your own home.
Outland Living Wicker Paneled Fire Pit Table
Best wicker table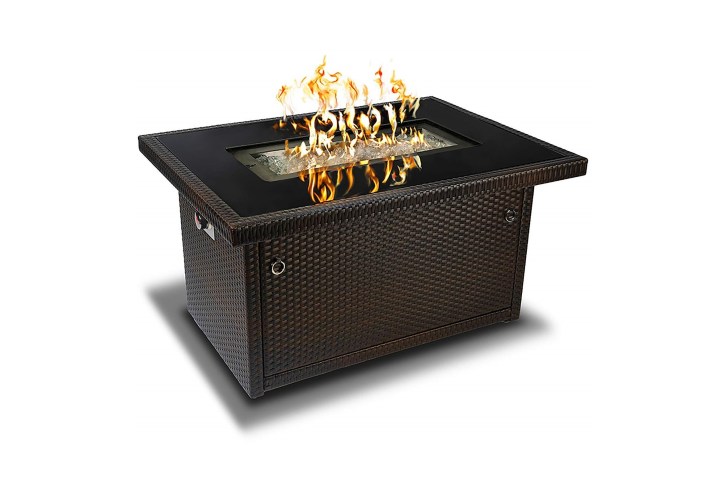 Add warmth to your next outdoor get-together with this stunning wicker fire pit table from Outland Living. This quality accent piece will take your outdoor lifestyle to the next level while adding style and elegance to your home.
Ohana 7-Piece Wicker Sectional Set
Best wicker sectional set

Built to stimulate conversation, the Ohana 7-Piece Sectional is the perfect wicker set to host friends and family. Enjoy long-lasting comfort and contemporary design with this handsome set that is weather resistant and well-built.
Life is simply better when you spend more time outdoors. Nature allows you to improve your health, lower stress levels, and create lasting memories with family and friends. Take full advantage of your patio and enjoy nature with your loved ones with the beautiful wicker furniture on our list.
Editors' Recommendations