You deserve to be feeling and looking great. Vanity chairs are a lovely way to give yourself the pampering that keeps you refreshed and happy.
Everyone should feel special on a daily basis. Taking time out of your day to sit in a vanity chair can do wonders for your self-esteem and relaxation. Let's take a look at our favorite chairs to give you that space to enjoy being with yourself.
Hillsdale O'Malley Vanity Stool
Best overall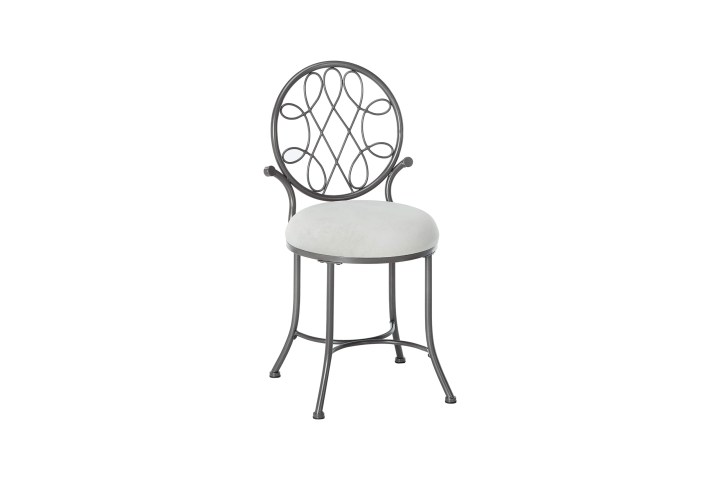 The Hillsdale O'Malley Vanity Stool is a gorgeous classic with a metal finish that feels luxurious and elegant. Its comfortable, cushioned seating is perfect for hours of treatments or a quick spritz of perfume. It turns 360 degrees, so you can turn as you please.
Safavieh Mercer Collection Vanity Stool
Best looking vanity stool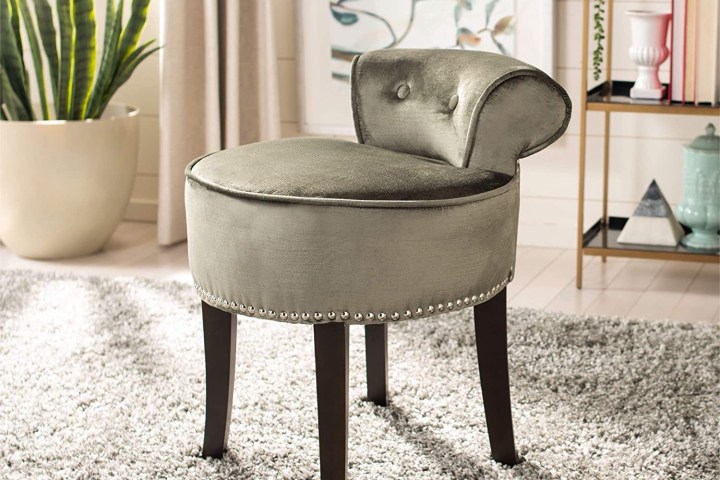 The Safavieh Mercer Collection Vanity Stool is the most elegant vanity stool for fancy rooms or walk-in closets that scream luxury. It is soft and plush, with a creamy texture and mink upholstery. Its espresso finish metal details are simply gorgeous.
Trademark Home Collapsible Vanity Stool
Best foldable vanity stool
When it comes to a portable and lightweight solution for those working on the run or needing an easy way to have a seat, the Trademark Home Collapsible Vanity Stool is an amazing option. It has a height of 18 inches and is a favorite of makeup artists or students living in dorms, offering extra seating that can be easily stowed away.
Give yourself the luxury of a vanity stool that treats you like royalty. You will love those special moments to yourself, and with any of the stools on our list, will enjoy those moments of your day.
Editors' Recommendations