If you already have the best pillow but are looking to get a cover to fit your hair and skin needs, we recommend silk pillowcases. It turns out that silk pillowcases can minimize the skin creasing, hair breakage, and annoying tangles caused by sleeping on regular cotton pillowcases. On top of that, the silky smooth feel is not only luxurious but can also help you regulate your temperature overnight, meaning you sleep warmer in the winter and a lot cooler in the summer.
So, where can you get these anti-aging gems? We've studied the best silk pillowcase choices for summer 2020 to bring you our favorites. Come check them out, and be forewarned: Once you start sleeping on a silk pillowcase, you'll probably never sleep on anything else ever again!
At a glance
Best with envelope enclosure: Brooklinen Mulberry Silk Pillowcase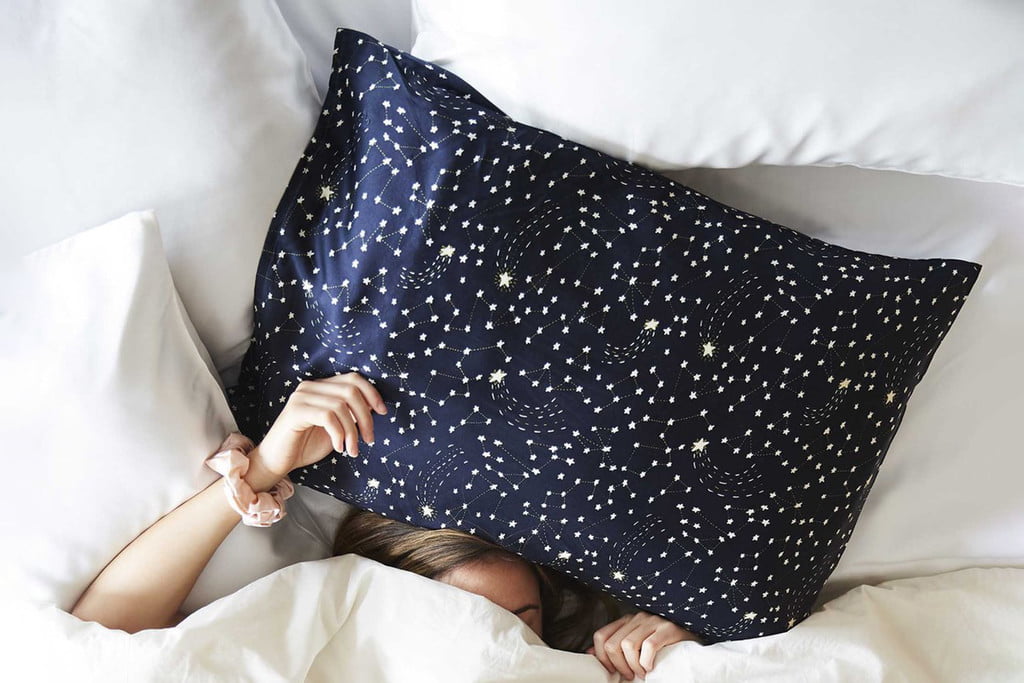 Known for its impressive temperature-regulating properties, the Brooklinen Mulberry Silk Pillowcase is crafted from 100% pure mulberry silk. (Note: Mulberry silk is the finest quality silk you can buy in the world, which has to do with the silkworms being fed only mulberry leaves.) Additionally, this gentle pillowcase has a handy envelope closure and is remarkably breathable. Hand-wash these only, please, using a pH-neutral liquid detergent; hang to dry.
If you need a refund or exchange within 365 days, Brooklinen will pay for your return shipping anywhere in the U.S. The pillowcase is available in five different colors, plus the starry pattern shown above.
Best for thick curly hair: Alaska Bear Natural Silk Pillowcase
Alaska Bear sells silk items such as face masks, nightcaps, liners, and pillow covers. This pillow is reported to be excellent for keeping the frizz out of thick, curly hair overnight, and it's also highly affordable and available in seven colors. It comes dermatologist-recommended as well, particularly due to its cooling effects and breathability. Furthermore, this hypoallergenic pillow cover is made from 100% mulberry silk. It will arrive free of chemicals and will not fade over time. It has a zipper built-in to keep the pillow from falling out. You'll sleep deeply on this one!
Since silk helps hair retain moisture, and thick, curly hair needs extra moisture to stay healthy, prevent breakage, and allow an even distribution of natural oils overnight, the Alaska Bear's 600 thread count of mulberry silk gives it its high ranking in this category. Curly-haired girls will love how their hair feels after sleeping on this gem!
Best hypoallergenic: Pure Silk Pillowcase from Mulberry Park Silks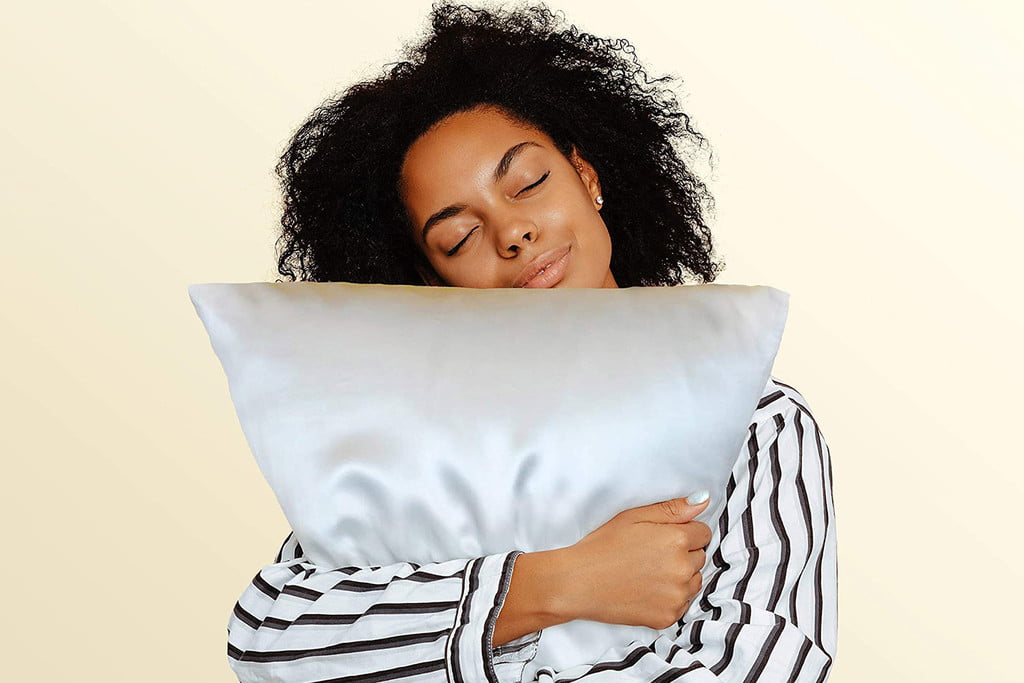 While said to be 100% hypoallergenic, Mulberry Park Silks Pure Silk Pillowcase also impressed over 200 customers with its superior quality and ability to prevent hair breakage overnight. Add to that its cooling effects and very reasonable prices, and you've got a hard deal to pass up. Still not convinced? It was mentioned in Oprah magazine as one of her staff's top favorite pillowcases, too.
Best momme count: Fishers Finery Mulberry Silk Pillowcase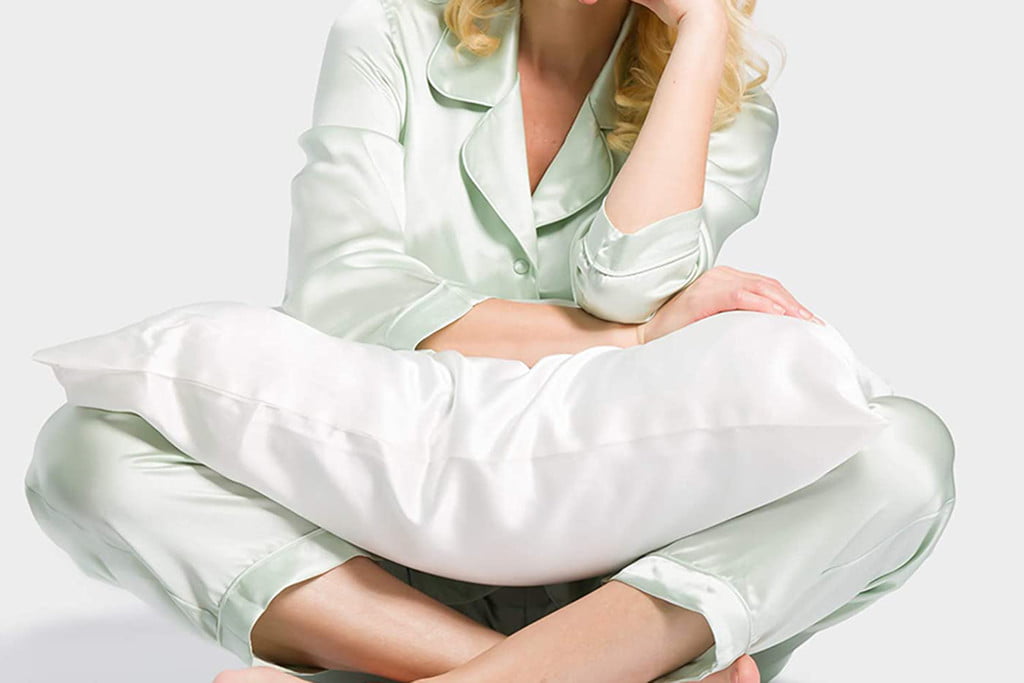 Beloved for its high momme count, which describes the weight of the silk thread (19 is said to be about average), the Fishers Finery Mulberry Silk Pillowcase may cost a little more than other brands, but fans think the price is worth it. With awards from the Good Housekeeping Institute and a noteworthy 25 momme, Fishers Finery offers thick, sturdy silk with premium stitching and impressive moisture-wicking abilities. This combination results in better skin and hair conditions following a good night's sleep. Available in natural white (shown) and silver.
Best budget choice: Hyde Lane 100% Organic Mulberry Silk Pillowcase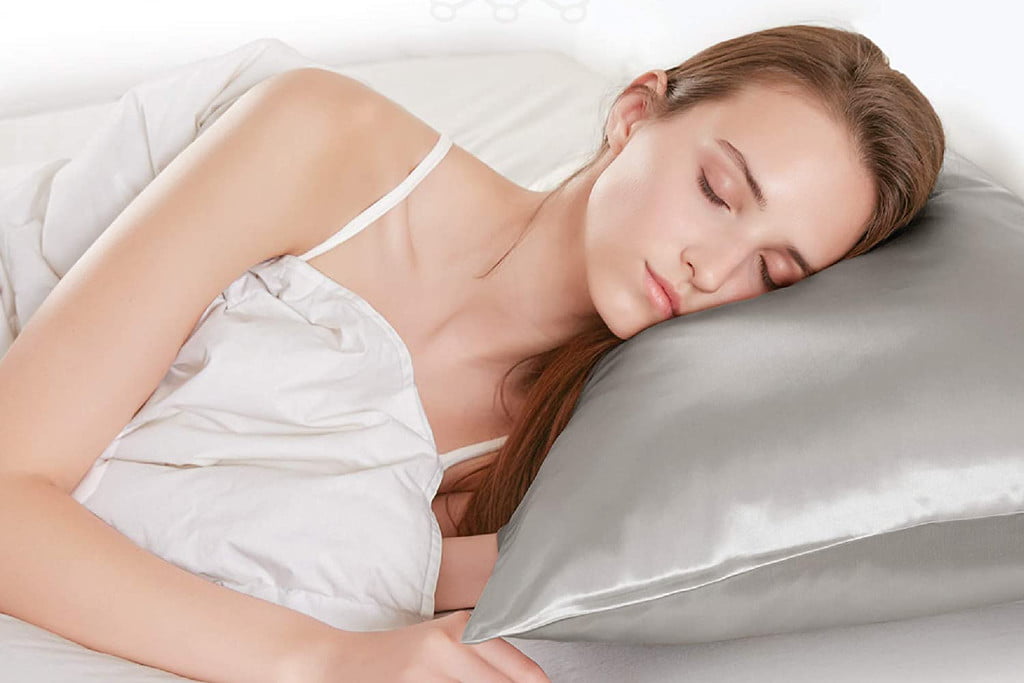 A nicely-priced option, the Hyde Lane 100% Organic Mulberry Silk Pillowcase is offered here in a pack of two. Each pillowcase includes a hidden zipper to keep it in place if you toss and turn in your sleep. With superior hypoallergenic properties, this pillowcase can be washed in the washing machine instead of only by hand like some other brands (be sure to wash on your gentle cycle, please, and hang to dry out of direct sunlight). The silkworms used for these pillowcases were organically fed and raised. It comes in six stunning colors.
Editors' Recommendations