Get creative with your use of trays as a decorative accessory. Aside from the obvious, trays can also be used to display books or hold remote controls. Bathrooms vanities are another popular place to decorate with trays while keeping your toiletries organized. Why not use a tray in the entryway to hold phones, keys or wallets? The options are endless and the trays on our list can add an aesthetic touch that bring an entire room together.
Presentation is important. When beverages and foods are served in an attractive tray, they are immediately more appealing. The ottoman trays that we have included in our list are multi-functional and can also be used to serve drinks and meals right from your kitchen to impress your guests and show off your excellent taste. Let's take a look at our top choices.
Home Redefined Ottoman Tray
Best overall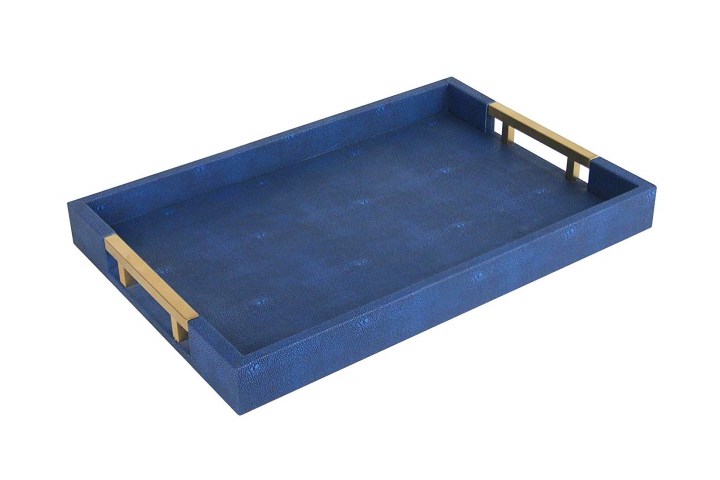 Make a statement with this bold and beautiful ottoman tray from Home Redefined. With clean lines inspired by architecture, this tray adds a touch of color and brings out the style in your room while also keeping your ottoman protected. Whether you display objects or serve beverages in your tray, its glossy alligator finish makes it a statement piece and conversation starter.
Lipper International Acacia Tray
Best wood ottoman tray
Enhance the natural appeal of your meals when you deliver them on the Lipper International Acacia Tray. Use your ottoman as an occasional table and serve casual dinners on this handsome tray made of durable acacia wood.
Vale Arbor Clear Ottoman Tray
Best looking ottoman tray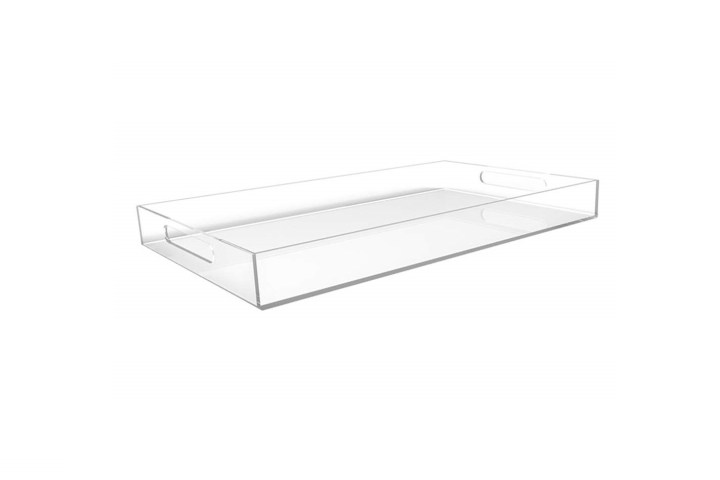 Ultra-modern by design, the Vale Arbor Clear Ottoman Tray adds a dash of boldness to your favorite ottoman. While sophisticated and sleek, this beautiful tray is also a functional addition to any home. It is made from durable, crystal clear acrylic that is easy to clean and will entertain your guests for years to come.
If you're looking for the perfect accessory to complement your ottoman, a tray is the best option for you. The trays on our list can be used to display decorative items, hold functional objects or serve delicious foods and drinks. No matter how you use your tray, it is sure to enhance your ottoman and your overall home décor.
Editors' Recommendations