Why fill up your limited storage space with frequently used items that should be more accessible? Bench ottomans are your secret weapon to keep your space organized, functional and looking great. Incorporate one to any room for the spacious storage solution that you've always wanted.
As if providing storage and enhancing the décor of your home were not enough, bed ottomans also create additional seating space in any room. Friends and family can enjoy great conversation while they comfortably sit on your bench ottoman. Let's take a look at the best bed ottomans for your home.
Songmics Storage Bench Ottoman
Best overall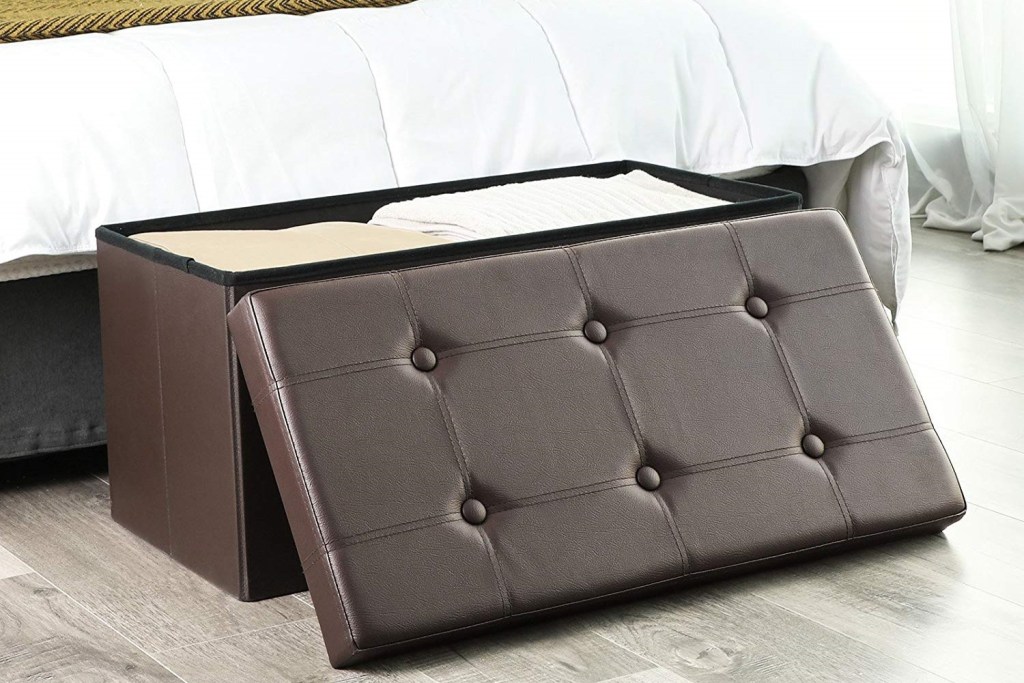 Made from elegant faux leather, this storage bench ottoman from Songmics is sturdy and comfortable. It easily seats 2 adults and provides 80 liters of storage space. With tufted buttons and double stitching, this looker doesn't take up too much space but is a solution that does free up a good amount of room.
Otto & Ben Folding Ottoman
Best budget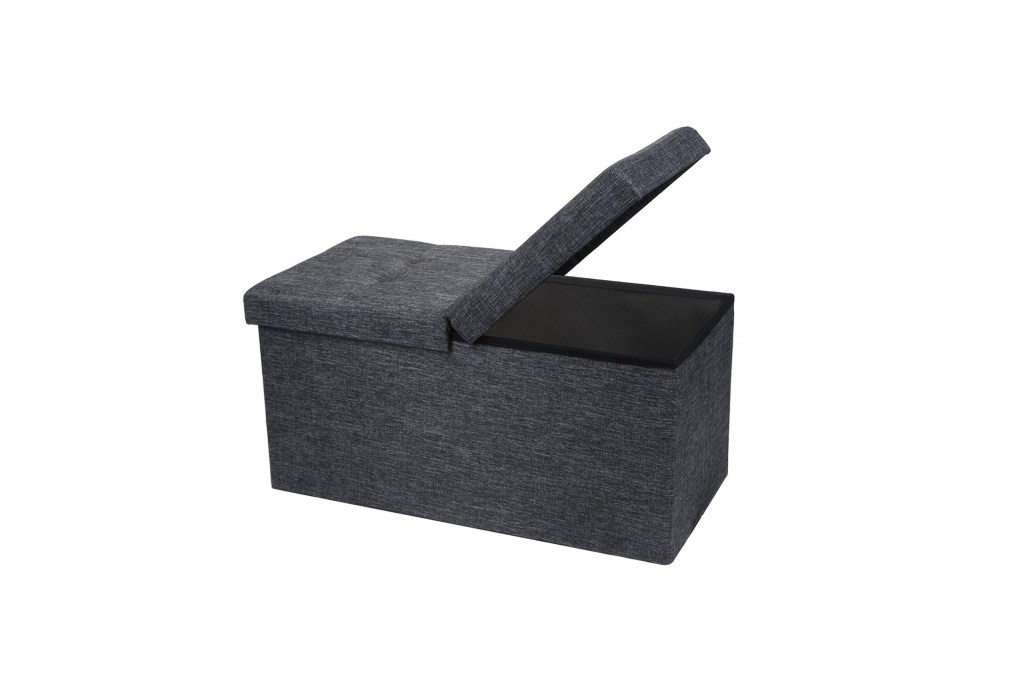 The Otto & Ben Folding Ottoman is proof that budget solutions can deliver innovative design and great looks. With comfortable foam, tweed fabric and a smart lift top the Otto & Ben has everything you need and more. It is a low-cost bench, storage and footrest in one.
Vasagle Industrial Storage Bench
Best looking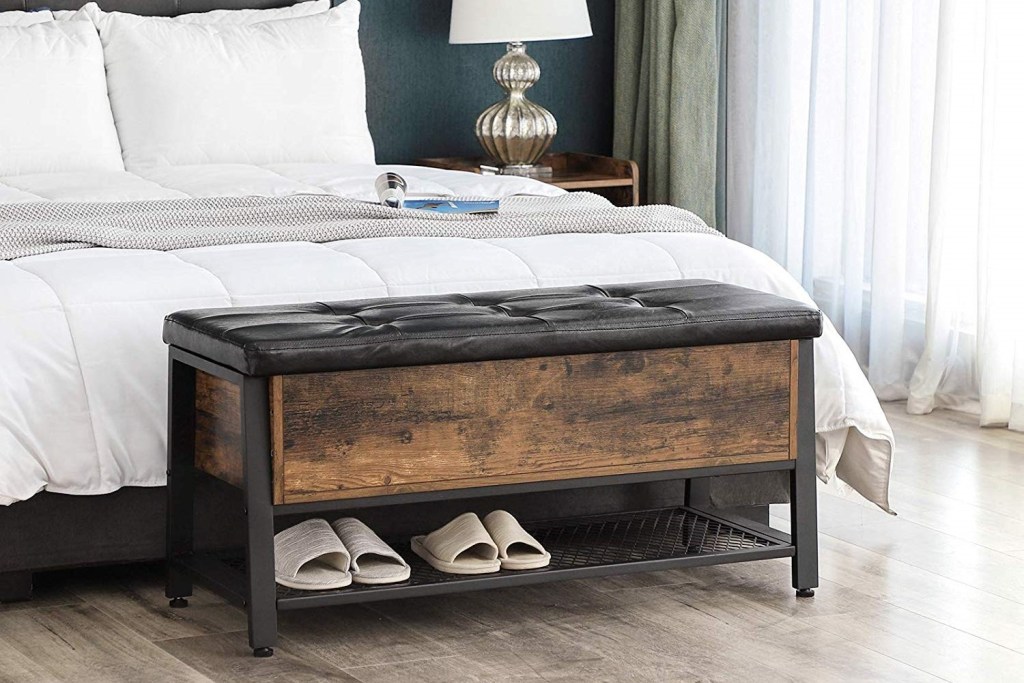 When you enter your bedroom, you will love being greeted by the beautiful Vasagle Industrial Storage Bench. Perfect for any bedroom, this ottoman bench features a shoe rack in addition to storage and seating. Black iron, rustic wood and faux leather blend seamlessly to create a contemporary piece of furniture that meets your modern-day needs.
Ottoman benches are versatile solutions that provide storage, decoration and seating. The ottomans on our list work in a variety of rooms to help you stay organized in style. Choose the one that best fits your needs and enjoy the extra space it will provide.
Editors' Recommendations