As summer gives way to fall and eventually winter, it feels like the perfect time to make those much-needed updates to your home. When refreshing the interior to fit the tone of the new season, why not upgrade your space with a new paint color? If you're not sure about repainting an entire room, you can always paint an accent wall to deliver a pop of color and an attention-grabbing feature that isn't overwhelming.
There are some on-trend paint colors that pair perfectly with the chilly season. We've picked a few of our favorite bold, warm, and cozy tones that say "let's stay in and snuggle," encouraging you to embrace all the comforts of the season.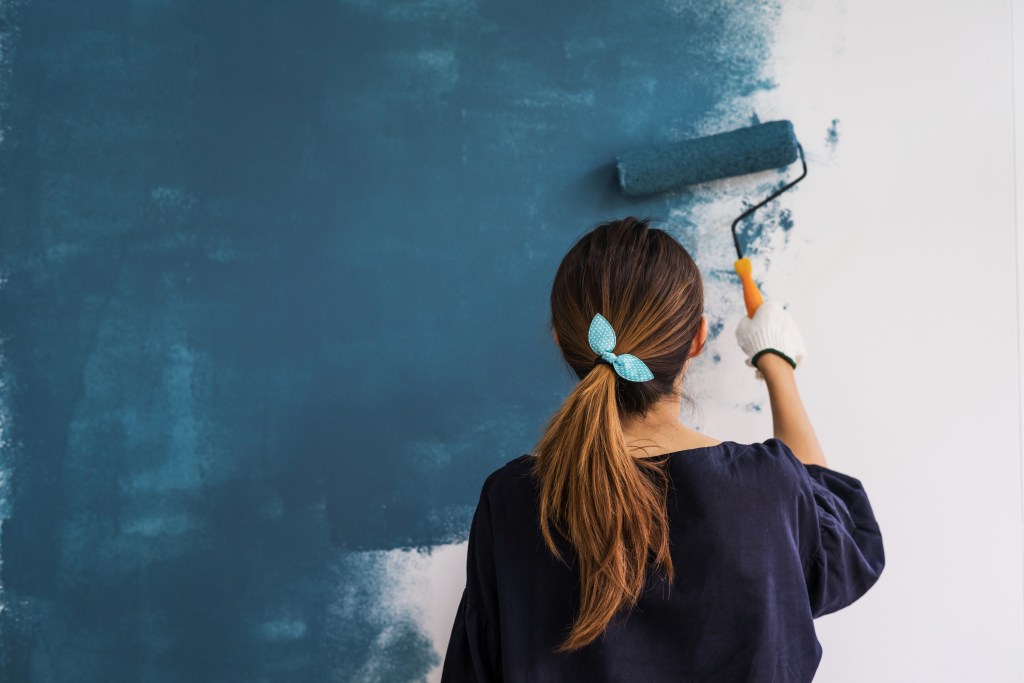 Bold, dark hues
We love dark, bold colors — especially for accent walls. One of our favorites is Urbane Bronze, a dark grayish-brown color that feels both homey and modern at the same time. "Urbane Bronze encourages you to create a sanctuary space for mindful reflection and renewal," Sue Wadden, director of color marketing at Sherwin-Williams, told HGTV. "There's also reassurance in its sentimentality, with nostalgic ties to the design of the '70s and '90s, but with gray undertones that give it a distinctly modern twist."
Similarly, we love Coffee Nook from Magnolia Home, and the name says it all. The blue-gray hue is reminiscent of sitting on the sofa with a cup of tea and a good book.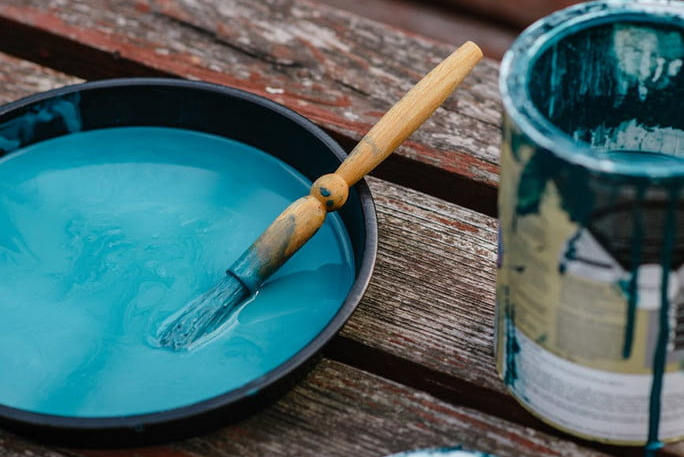 Bring on the blue
All shades of blue are on-trend this year, and winter is the perfect time to incorporate bright colors into an accent wall, bringing a little brightness to counteract the longer nights. Aegean Teal is one of Benjamin Moore's top colors for 2021, bringing the shade of the ocean at twilight into any room. To winterize this sunnier tone, we recommend pairing this with silver and black accents like picture frames, throw pillows, and wall art.
For a deeper blue with less of a green undertone, check out Van Deusen Blue, also by Benjamin Moore. This medium-dark blue is neutral enough to cover all four walls, but the blue is just pigmented enough to add visual interest.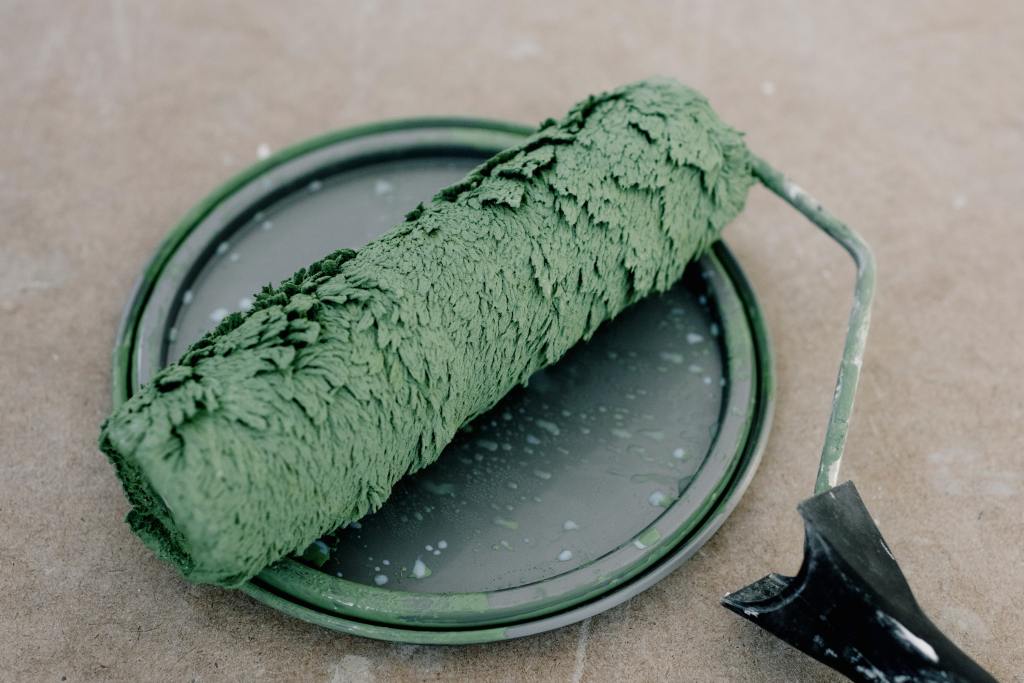 Emerald green
Deep shades of green make for neutral backdrops, but to make your green pop a little more, opt for a bold and daring emerald hue. This deep green adds a touch of luxury and elegance to common areas like the living or dining room. It has a ton of personality but it's still classic in its design and tone, so it doesn't distract from surrounding decor. Emerald classically pairs well with gold, so try installing a large round mirror with a gold trim to make the room appear bigger and add a little opulence.
Shades of pink
Though often considered to be spring and summer colors, pink and soft purple can look lovely in the winter months, brightening up the deeper and more dramatic tones. Comical Coral is a shade that's making quite a splash right now, as its muted color lends itself to mature, but still fun, spaces like guest rooms and lounges. Incorporate soft grays and dark wood accents to create a wintry oasis.
If you're not sold on that shade of pink, try Faint Coral, which is a bit paler. Perfect for powder rooms and entryways, this soft, sweet, color proves that you don't need a bright and bold color to make a statement.
The colors on your walls say a lot about your personality, so don't let trends be the sole determinant of what color you choose. At the end of the day, it's most important to listen to your own design instincts and pick a color that you will love staring at until your next remodel. That being said, there's excitement in keeping up with the trends, and staying current with your home design is even more important if you're considering selling anytime in the near future.
Paint is one of the easiest and most inexpensive ways to redesign your house, and changing the color on just one wall has the potential to transform your space. During the winter, you're also spending more time indoors, so make sure your view is a good one. Before the cold weather hits, take a look around your home, see what areas are in need of a little TLC, and find the perfect shade that will give them a facelift. At the end of the day, remember that paint is temporary. If you decide you don't love it after a few weeks, head back to the store, grab a few new samples, and try again!
Editors' Recommendations