Picture hanging might be a thing of the past thanks to the rising popularity of poster strips. The convenient and quick way to decorate by just mounting without tools has make this product a favorite of renters, college students, and production designers alike. When you need a temporary decorative solution or to mount an important message, our suggestions will do.
Poster strips make decorating fun and super easy. They are perfect to mount schedules, posters, calendars, and pictures without the need of frames and will stick to many different smooth surfaces leaving behind no marks, holes, or residue. Protect your walls with these solid options.
Command Poster Hanging Strips
Best overall
Hang your paper decorations securely and easily with the Command Poster Hanging Strips, the gold standard when it comes to decorative mounting gear. They're a long-lasting adhesive with a strong hold on both sides that will not damage your wall or paint, and removes cleanly.
Nano Double Sided Heavy Duty Tape
Best double-sided tape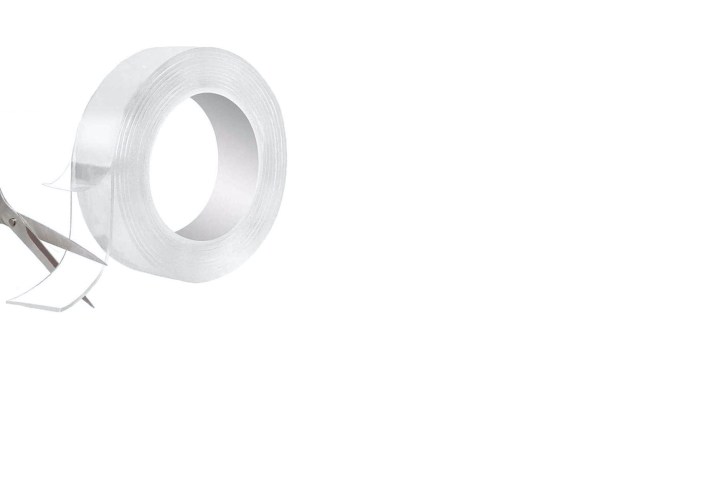 For custom applications beyond posters, the Nano Double Sided Heavy Duty Tape is the strongest and most-versatile option out there. Perfect for photo walls, clocks, hooks, and even power strips. Easy to cut for precise sizing and residue-free cleaning despite the superior adhesive bond it creates when mounted. It is washable and reusable after airdrying.
Scotch Removable Poster Tape
Best for surface protection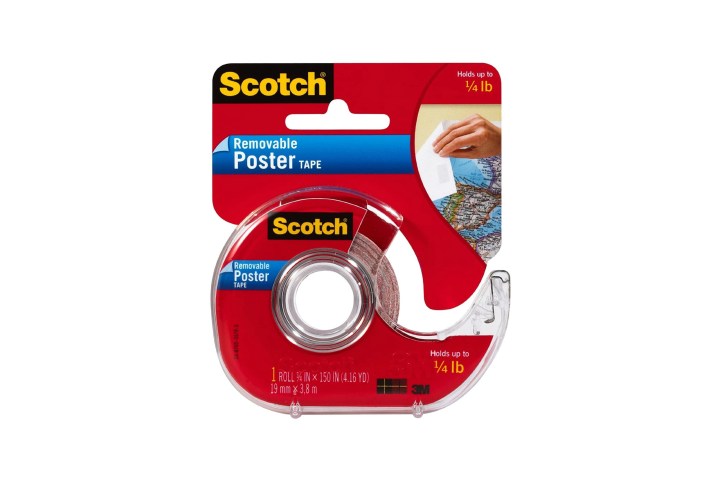 If you need to be extra careful with your walls and don't want to take any risks, the Scotch Mounting, Fastening & Surface Protection is the way to go. This roll of the clear double-coated mounting tape features the easiest removal without sacrificing its adhesive power.
Avoid damaging your walls and getting in trouble with your landlord but still make your place your own. With one of our picks, you can bring your home to life with all your favorite posters and lightweight wall decorations.
Editors' Recommendations