After years have gone by and memories start to feel distant, guest books are the perfect keepsake to embrace those special moments all over again. Preserve the laughter, joy, and love in a book that will always stay by your side.
With so much going on at your special events, hosts don't always have time to share intimate moments with their guest. Give your friends and family a chance to share their warmest thoughts, loving wishes, and gracious advice with a beautiful guest book that is your keepsake to cherish. Whether you want to revisit in a week, a year, or 25 years later, the stylish guest books on our list will always be there to carry on the love of your most special guests.
Peter Pauper Press Midnight Guest Book
Best Overall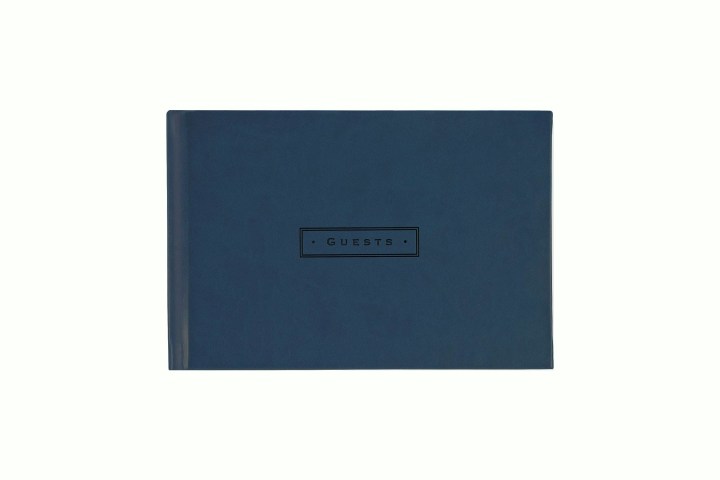 With an embossed, deep blue, leather-like cover, the Peter Pauper Press Midnight Guest Book provides 90 pages with plenty of space for guests to immortalize their thoughts and love at special events. The silky, blue-ribbon bookmark helps keep your place with lovely detailing that is timeless and elegant.
Stocking Factory Wooden Personalized Wedding Guest Book
Best for Weddings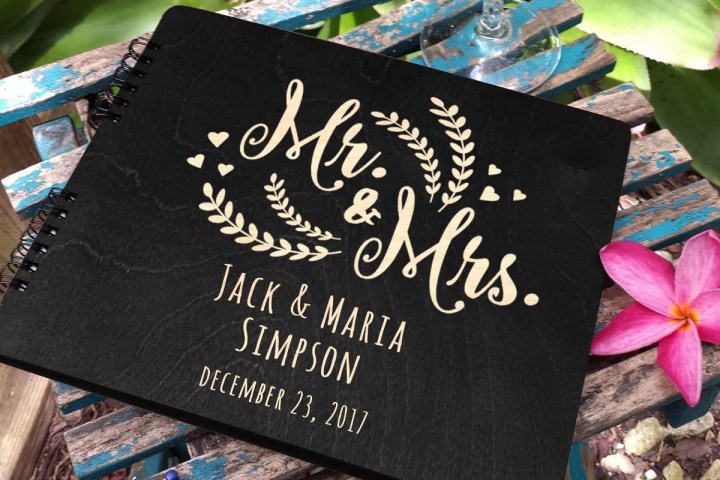 Complement the rustic decor of your wedding with the Stocking Factory Wooden Personalized Wedding Guest Book. This classy and elegant keepsake is made in the USA and features beautiful wooden covers and 80 sheets of 20-pound ivory paper, to make signing it a memorable moment for your guests.
Gallery Leather Guest Book
Best Leather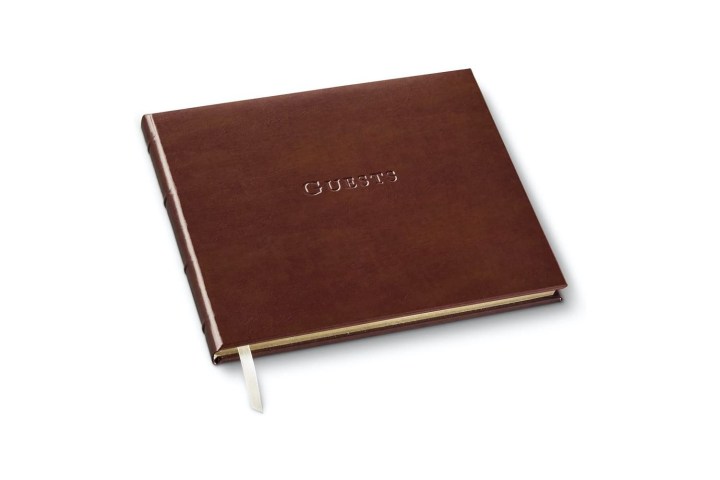 Enjoy the ultimate elegance of Spanish leather and welcome your special guests in style with the Gallery Leather Guest Book. It offers 192 pages of open-format design and is warp-resistant for durability unlike any other.
Guest books are a valuable memory to be treasured for life. Retain them forever with an elegant guest book from our list. Years down the road, you will be glad you provided your loved ones with a book where they can pour their love and make you feel special forever.
Editors' Recommendations