Enjoy the pleasures of baking, grilling and sauteing with a spoon rest to help keep things clean. With the spoon rests on our list, you can unleash your culinary genius with the peace of mind that cleanup will be as easy as pie.
When you cook on a regular basis, you know that clean up actually starts while you're still making your family's favorite dishes. With the right spoon rest, you can take some of the pressure off and work more comfortably, knowing that you have a place for your cooking utensils. We searched high and low to find the most functional spoon rests that will encourage you to whip up delicious meals and keep your after-dinner cleaning to a minimum. Let's see which ones made the cut.
Oggi Stainless Steel Spoon Rest
Best overall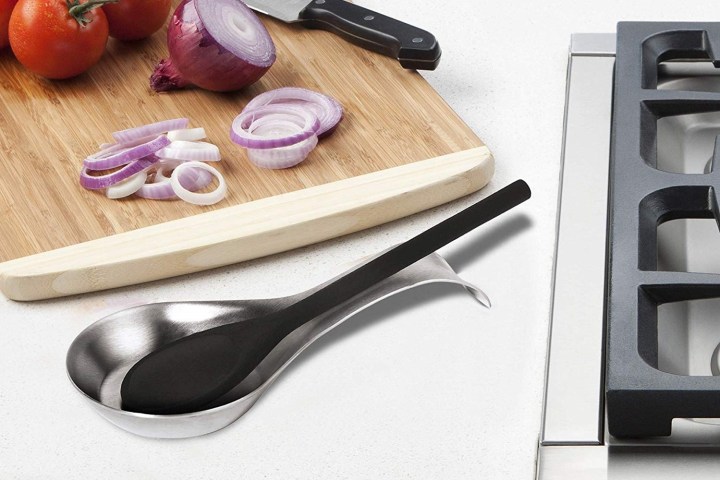 Made from durable stainless steel, the Oggi Spoon Rest is a practical solution for your hectic kitchen. Safeguard your counters from messy spoons with a sleek kitchen accessory that is functional and chic. This convenient rest fits most spoon sizes to help keep things clean no matter what you cook.
iNeibo Silicone Spoon Rest Set
Best value spoon rest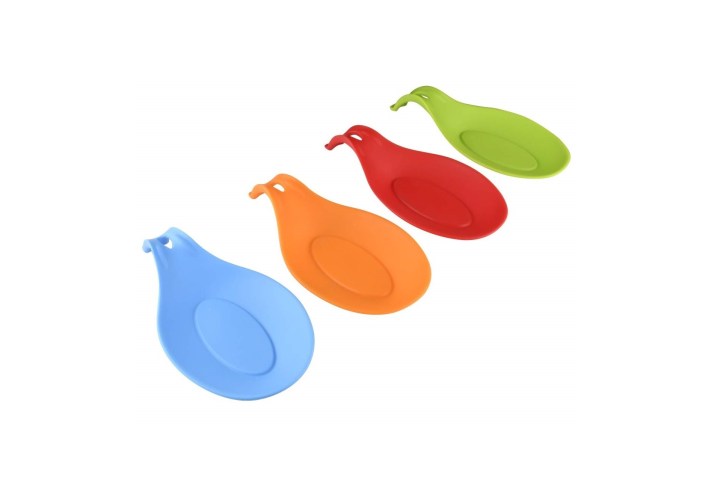 iNeibo understands that when you're cooking, you always use more than one spoon. So why only have one spoon rest? This set of four large spoon holders helps ensure that your kitchen stays clean while you prepare delicious meals. Made from durable and flexible silicone, they are the perfect solution for your needs.
Yummy Sam Lid and Spoon Rest
Best multipurpose spoon rest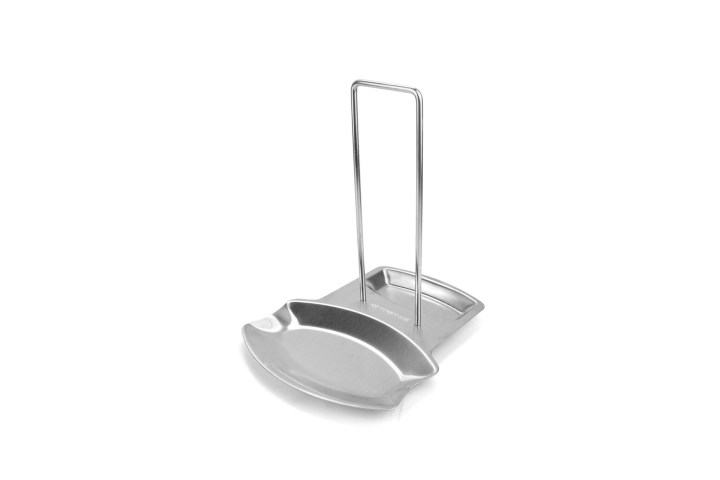 If you've ever placed your spoon on a rest and wished you had a spot for your wet lids, the Yummy Sam Lid and Spoon Rest is the perfect solution for you. This 2-in-1 problem solver keeps the condensation from your pans away from the stove and on the same stand as your spoon for the easiest of clean ups. You will wonder why you didn't think of this product first.
Spoons, spatulas and knives are a few of the utensils that we use while cooking. They help make our meals delicious but can get our kitchens quite dirty in the process. With the practical spoon holders on our list, you will keep all of your utensils away from your counters and maintain a clean kitchen with minimal effort.
Stick with us, and check out some of the best wooden spoons for eco-friendly cooking.
Editors' Recommendations