Foods can be as much of an experience to your taste buds as for your eyes. Make even, perfectly shaped creations with an easy-to-use cookie scoop that lightens the workload and delivers cute, rounded treats.
Cookie scoops are versatile tools that also double as ice cream scoops. Isn't that convenient? Though if you want to be healthier, you can also use this device to scoop melons into attractive shapes that make you want to dig into a refreshing bowl of fruit. Whether you use them to make meatballs or cake pops for your next get together, the handy cookie scoops on our list will help make the job easier and a lot more fun. Check out our favorites.
Norpro Stainless Steel Scoop
Best cookie scoop overall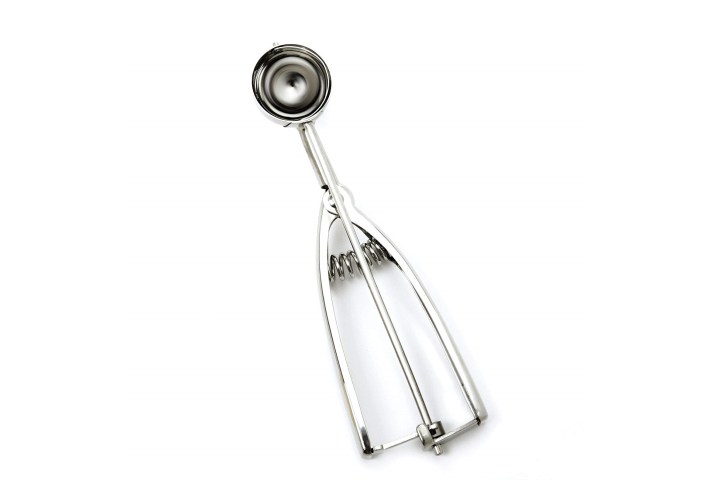 With superior materials and craftsmanship, the Norpro Stainless Steel Scoop is a heavy-duty cookie scoop that works hard in the kitchen, so you don't have to. Its durable spring action releases food easily to avoid sticky messes. Use it to prepare or serve all kinds of food, for large or small groups alike.
Solula Stainless Steel Cookie Scoop
Best small cookie scoop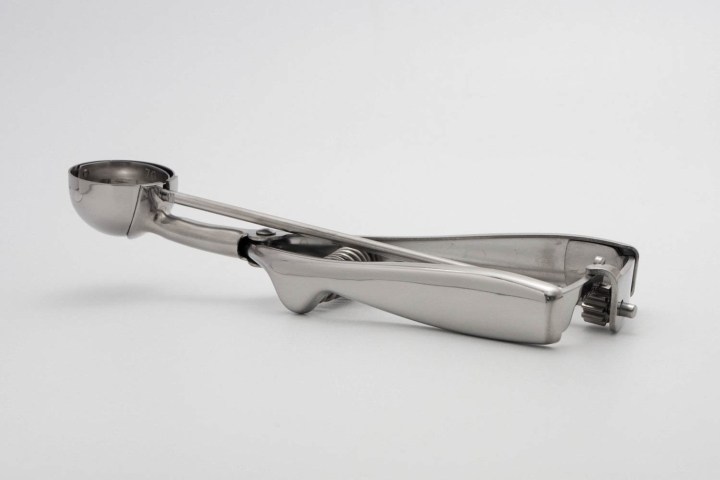 For bite-sized cookies packed with flavor, the Solula Stainless Steel Small Scoop is your perfect kitchen companion. It features an ergonomic design that accommodates both righties and lefties, to easily scoop ice cream or create adorable melon balls. Perfect for use at home, events, or restaurants.
Jenaluca Cookie Scoop Set
Best cookie scoop set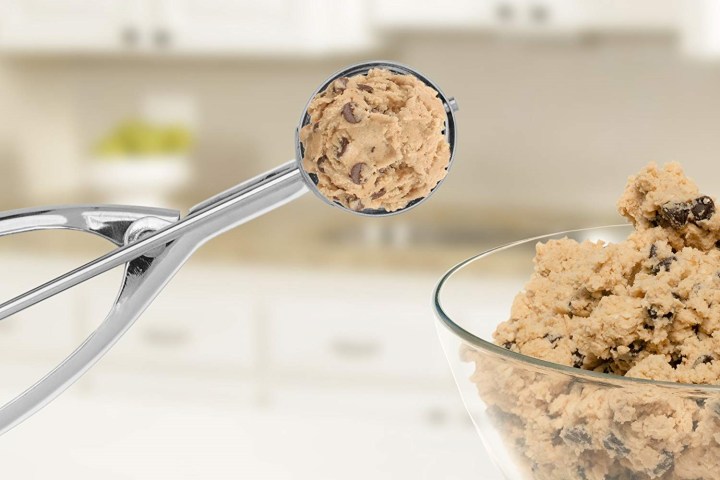 Made from high-end materials and individually packaged in elegant bags, the Jenaluca Cookie Scoops are perfect goodies for bridal showers, weddings, or to give as housewarming gifts. These statement pieces are not just beautiful, they are also heavy-duty and efficient. The perfect kitchen tool to pass on from one generation to another.
Make special memories with loved ones or bake chewy cookies for your next party with the cookie scoopers on our list. Once you've upgraded to a scoop with a trigger, you'll be amazed by how much time and effort can be saved with this simple tool. With the items on our list, you will effortlessly create perfectly rounded cookies and colorful sorbet scoops that will make your day a little sweeter.
Stick with us, and check out some of the best cookie jars that do a great job of keeping your sweets fresh and flavorful.
Editors' Recommendations