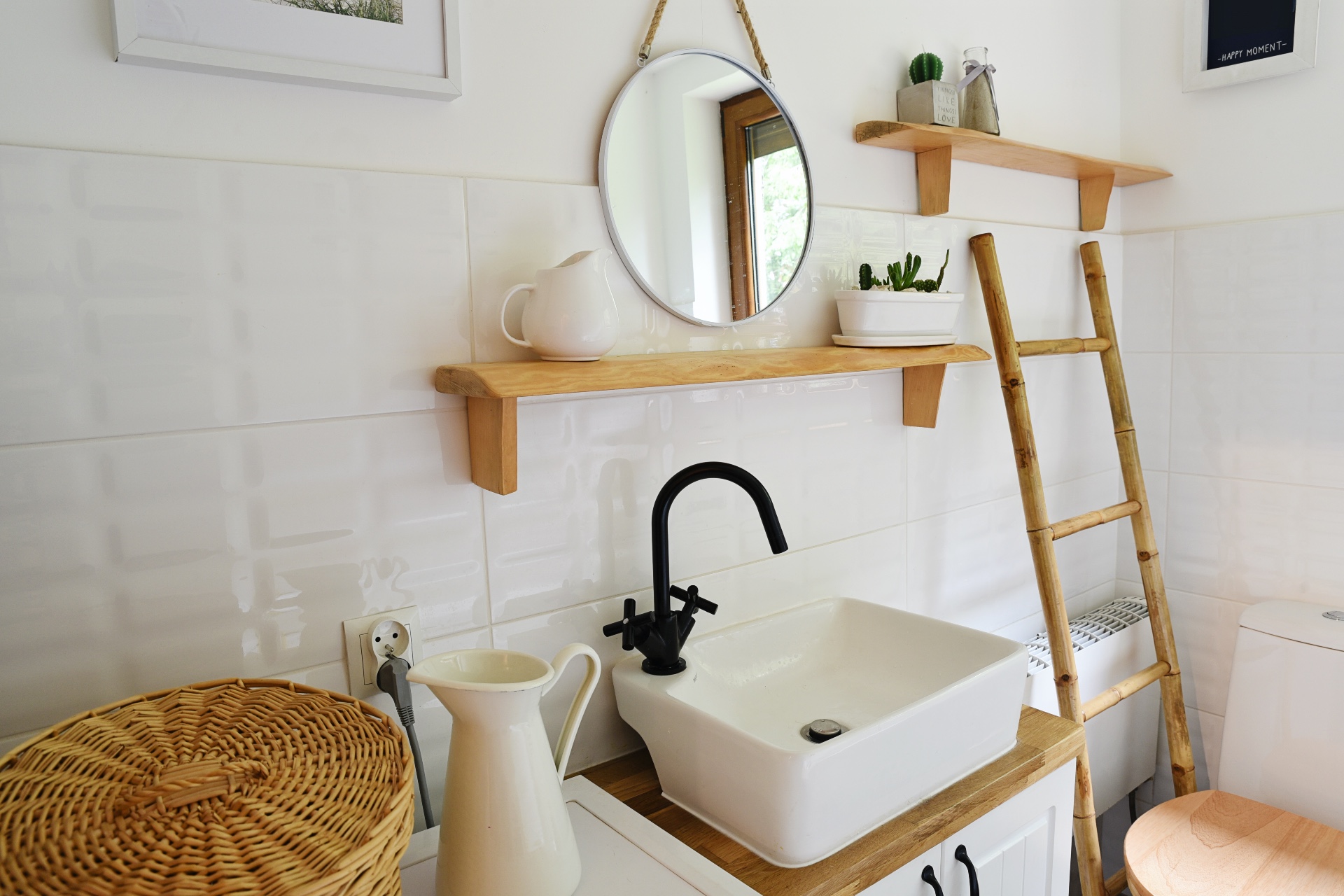 Vintage elements can add a charming touch to any room, including a bathroom or powder room. These historical touches should reflect the time period of the 1920s to the 1950s. So vintage elements would evoke thoughts of the Roaring Twenties as well as the World War II era.
Any later than the '20s to '50s would be considered retro, but as with any decorating style, you can sneak in some elements that you find personally appealing. After all, it is "your" style. Add vintage touches to the floor, walls, and with the accessories to tie the look together.
For many, the Roaring Twenties and WWII sort of blurs into a depressing color palette of browns and dingy greens, but that couldn't be further from the truth.
The '20s were an eclectic blend of styles — there was a bit of Art Nouveau going on, some Egyptian influence because of the fascination with the discovery of King Tut's tomb, and a continued influence from Asia.
Egypt brought a palette of blue or black with gold accents; an Asian-inspired palette included gold, but with red and black; and Art Nouveau brought jade green, pink, and some blue and yellow to the decorating party.
If you're designing a small vintage bathroom, or even a massive one, incorporating these vintage elements will sure make it a showstopper.
The floor and the walls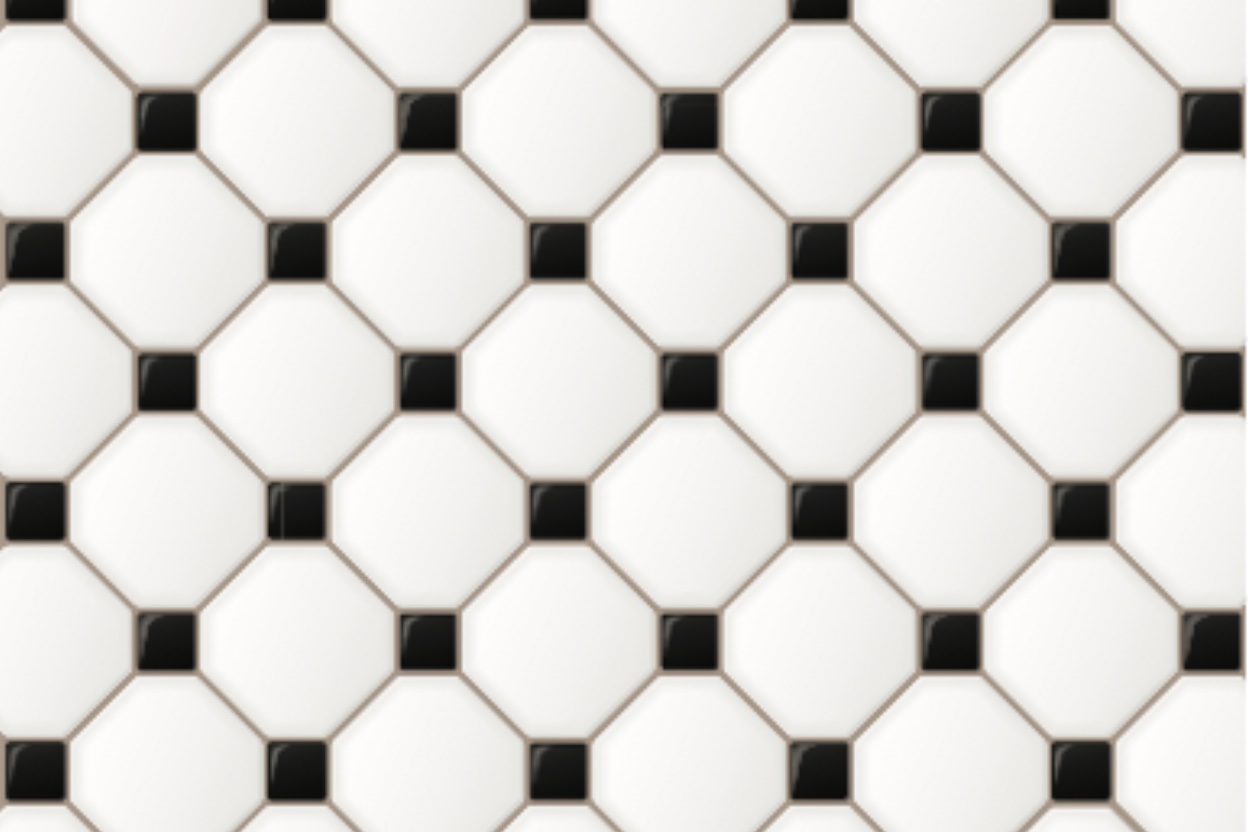 On the floor, there are the tiny white octagonal tiles with the little black diamonds that just scream vintage. Place tile partially up the walls with jade green tile; use an accent strip of black tile at the top for a vintage feel. The tile size should be subway tile.
Another option would be penny tiles that are, of course, small round tiles. A fabulous look in a smaller bathroom or powder room would be copper penny tiles. Pair that with a white pedestal sink, some thick white Turkish towels on the towel bar, and gold fixtures, and you've got the makings of a super-looking vintage powder room.
In a larger bathroom, go for the white floor tiles and hang some wallpaper. Wallpaper options would be subtle floral prints or a light pastoral print. By pastoral, we mean farm and country scenery. No ducks, cows, roosters, or milkmaids.
If wallpaper isn't your bathroom "go-to," use a neutral on the walls like a light blue, a subtle mint green, a creamy yellow, dusty rose, or taupe that leans more brown than yellow. Use a glossy white on the woodwork to provide contrast to the rest of the elements in the bathroom.
Your artwork should convey a sense of history, so look for reprints of vintage movie posters and art prints featuring toiletries and bath products.
Accessories and furniture
Have some fun with styling and accessories. Organize hair brushes and hair products in vintage containers or containers that carry a vintage vibe like bins made from unfinished wood. Carry through that same look with rough-hewn benches or chairs.
Use a distressed cupboard cabinet to store linens. Use a dresser for a vanity. Look for an older dresser with curvy, rounded sides and a similar look on the feet. Work a little magic with a saw and you'll be able to insert plumbing and a sink.
Pedestal sinks certainly convey a vintage look, but then, what to do with everything that usually goes into the vanity? A larger cupboard should be able to hold linens as well as containers with those smaller items that would go into vanity drawers. Go for crystal knobs on the cabinetry as well as on the faucet and in the shower.
There should be plenty of opportunities to pick up vintage furniture at secondhand shops and salvage yards. There are also some great reproductions available. Most larger cabinet lines include "distressed" as a finish option.
If you've got the room, a claw-foot tub or a reproduction would be oh-so-vintage.
But don't despair if you've just got a shower. There's some vintage opportunities when you get your shower curtain.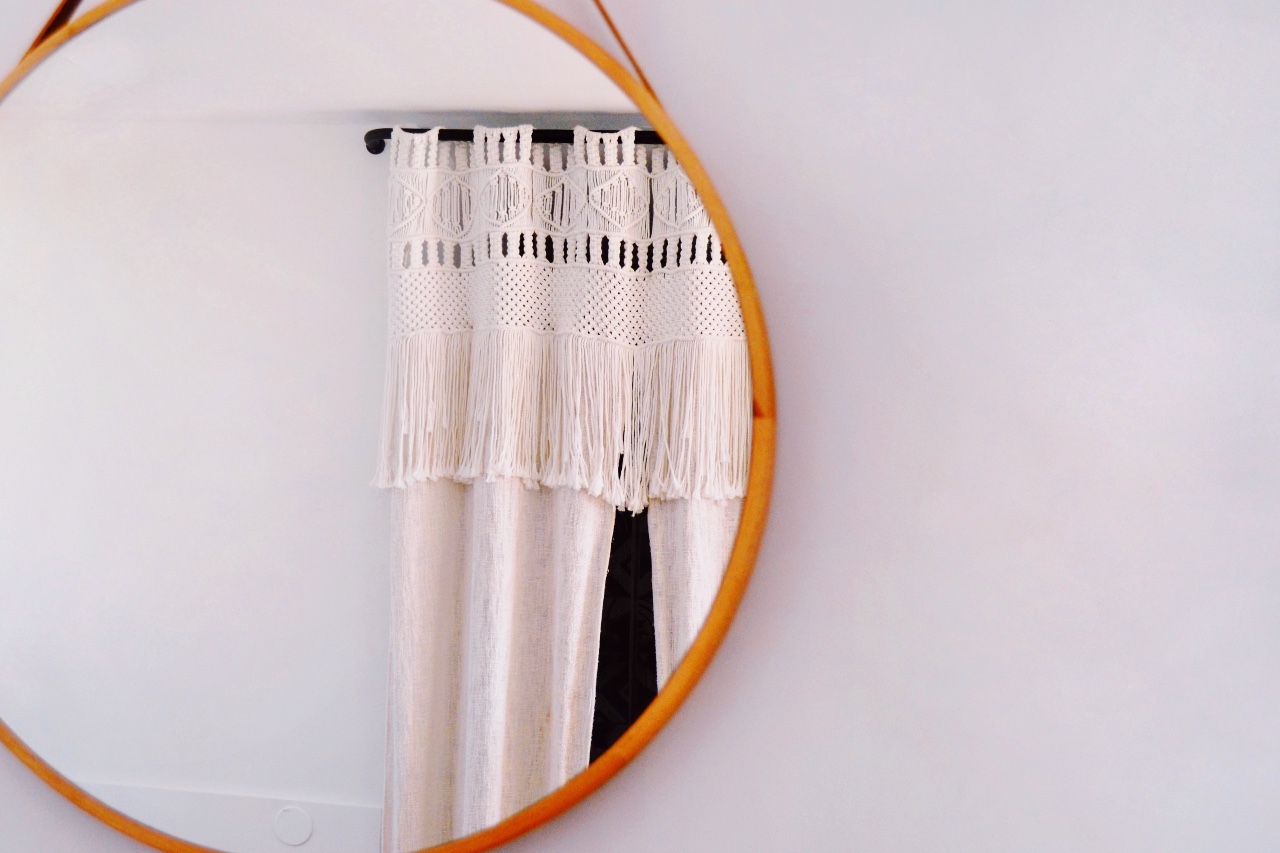 Channel the 1940s and 50s and get a shower curtain with a scalloped lace decoration at the top or tassels on the bottom!
Ditch the colored bath towels to keep that vintage bathroom look. You want thick, white Turkish towels because they screamed luxury in the '30s and '40s.
Getting that vintage look in the bathroom is not that difficult, but if you need some inspiration, look at reproductions of advertising from the '20s through '50s and study the details. Binge-watch old movies holding the remote and "pause" at the bathrooms. And, as always, put a part of you into the room and own that decorating style.
Need more? Check out our list of the best vanity stools for your bathroom.
Editors' Recommendations