Designing a small space can be challenging, but I'd argue that's the fun of it. Sometimes, vintage decor inspiration can be best applied on small spaces, as these types of rooms pull off the vintage look rather effortlessly. You only need a few key pieces to give your small space the old school feel you desire.
When thinking about redesigning a small bathroom, look at the space in its entirety before you begin. Take everything out of the space first so you can reimagine the room with its future design in mind. Next, map out a couple of places where key items can live. If you like wallpaper, is there a feature wall that makes sense? Is it in your budget to replace light fixtures? Do you need more storage? From there, create a list of must-haves to get you started.
Wallpaper is one of the easiest ways to transform a room, and there are tons of options to give it a vintage look and feel. Anthropology has some great options like this French Marigold Textured Wallpaper in a warm emerald green color or this Smoky Rose floral print—both would lend themselves nicely in a vintage-inspired bathroom.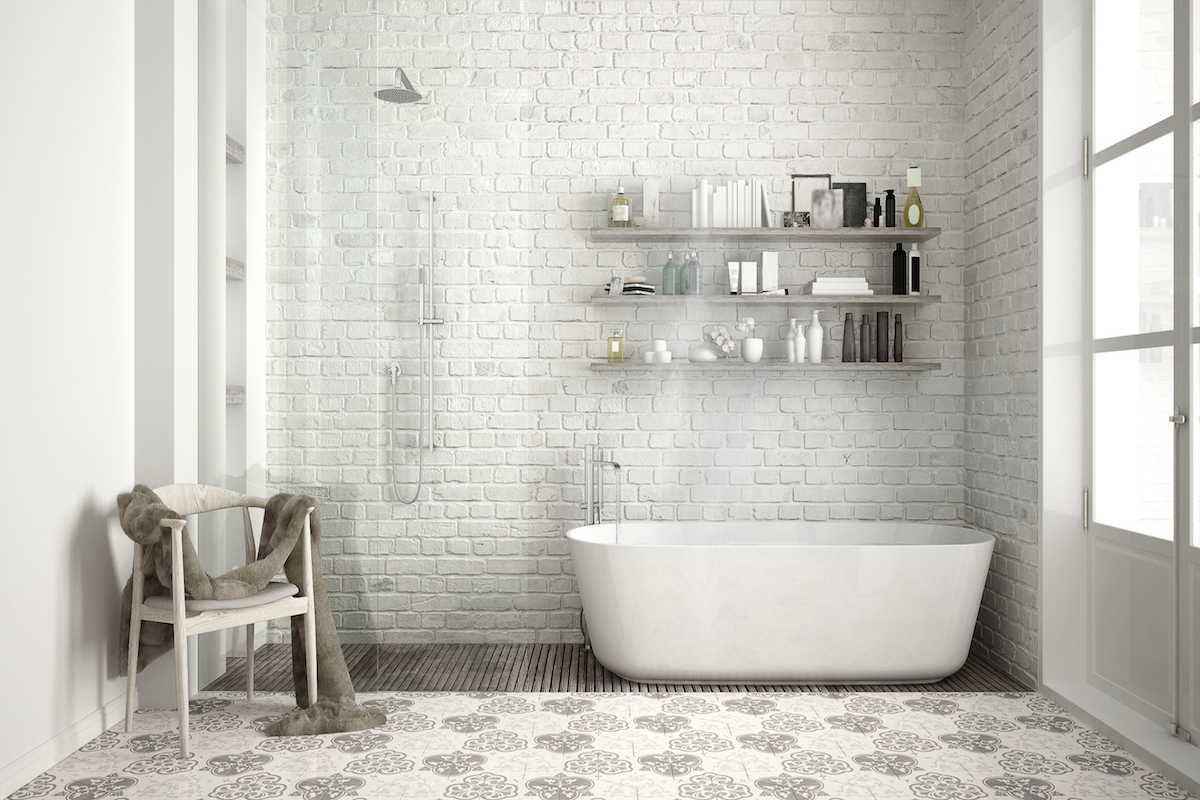 If storage is what you need in your small space, consider something like these vintage medicine cabinets from Etsy. "Dainty wood cabinet will be a beautiful addition to any wall in your home, office, or basically any setting which needs a bit of vintage rustic charm!" shop owner Roger Appleyard writes in the description, and he is not wrong.
Etsy is a great place to find small decor pieces that will pop in a small space. For instance, these retro metal coat hooks can be hung on the wall to place towels or washcloths. These vintage glass bubble bath bottles would look charming on a shelf or ledge, and consider a small vintage rug instead of a bath mat to add character to the space. Finally, this brass toilet paper holder from Signature Hardware would also add the perfect vintage touch.
If you have the budget to change out your small bathroom lighting, finding pieces like this Charleston Flush Mount ceiling light can give your space a vintage look and feel. If you don't want to go quite that vintage, another option is this single school pendant that would look charming over a bathtub.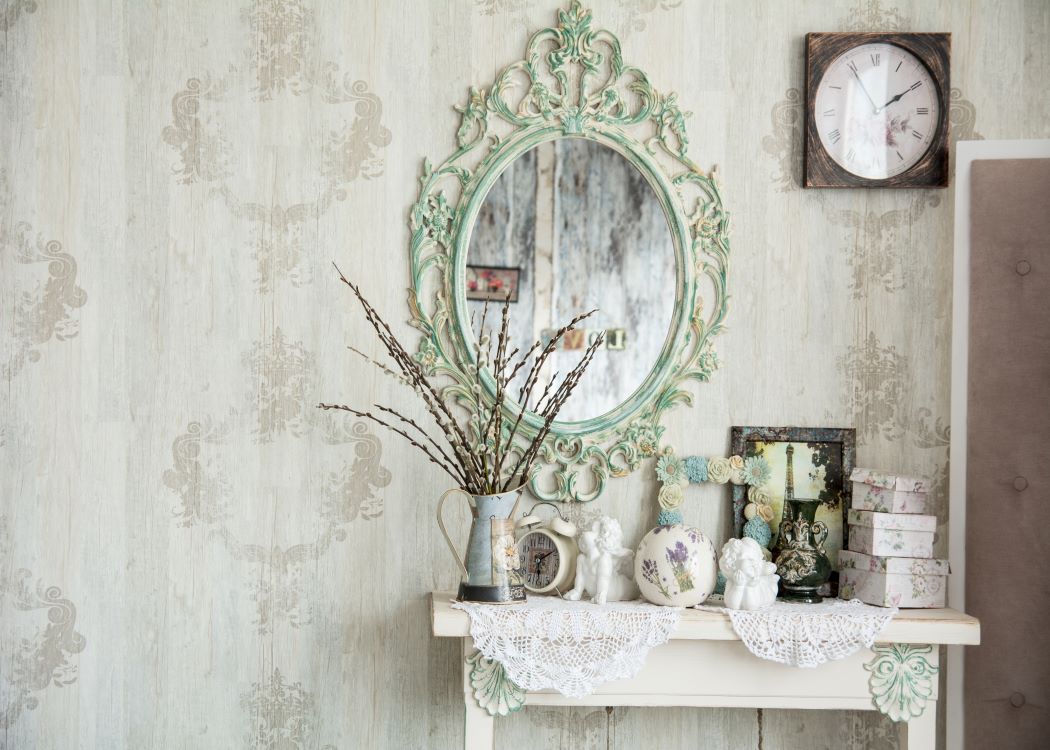 If the budget allows you to replace your bathroom vanity, choosing one with a bold color can also give your bathroom a vintage feel. This green 30″ vanity is ideal for a small bathroom (and would look amazing against black and white damask tile flooring). This hunter green and black variety would also look good in a vintage-inspired design while bringing a more traditional element to it.
You don't have to break the bank to create a warm, inviting vintage bathroom design that will wow any guest. If online shopping isn't your thing, try finding local estate sales, visiting antique stores, or raiding your grandma's attic to find pieces that can be used in a bathroom space. You're sure to find some one-of-a-kind pieces that will look perfect.
Editors' Recommendations