The holidays are here, which means it's time to start thinking about gifts, and with gifts come wrapping paper. According to allthingssupplychain.com, in the U.S., "an additional five million tons of waste is generated over Christmas, four million of which is wrapping paper and shopping bags." If people recycled that paper, it would be less of an environmental issue, but the problem is that most wrapping paper cannot be recycled.
Most wrapping paper isn't only paper — it's lined with plastic or covered in glitter, making it non-recyclable and a pollutant. Much of the glitter and tape from gift wraps end up in the oceans, polluting the water and killing wildlife. So what can you do to help reduce the wrapping paper waste this Christmas season? Keep reading to find out some of our best ideas.
Boxes
If they aren't already in a box, most gifts end up in one because it makes wrapping easier. If you're thinking about cutting down on waste this year, the question soon becomes, why do you have to wrap the box?
Also, most of us have boxes on hand from items we had shipped to our door or gifts we received previously. You can reuse these boxes for Christmas gifts. You can also repurpose cereal boxes into Christmas gift boxes (and your family will soon figure out that they aren't receiving a giant box of cereal).
If you'd still like your gifts to have a presentation, you can invest in decorated Christmas boxes that you reuse year after year.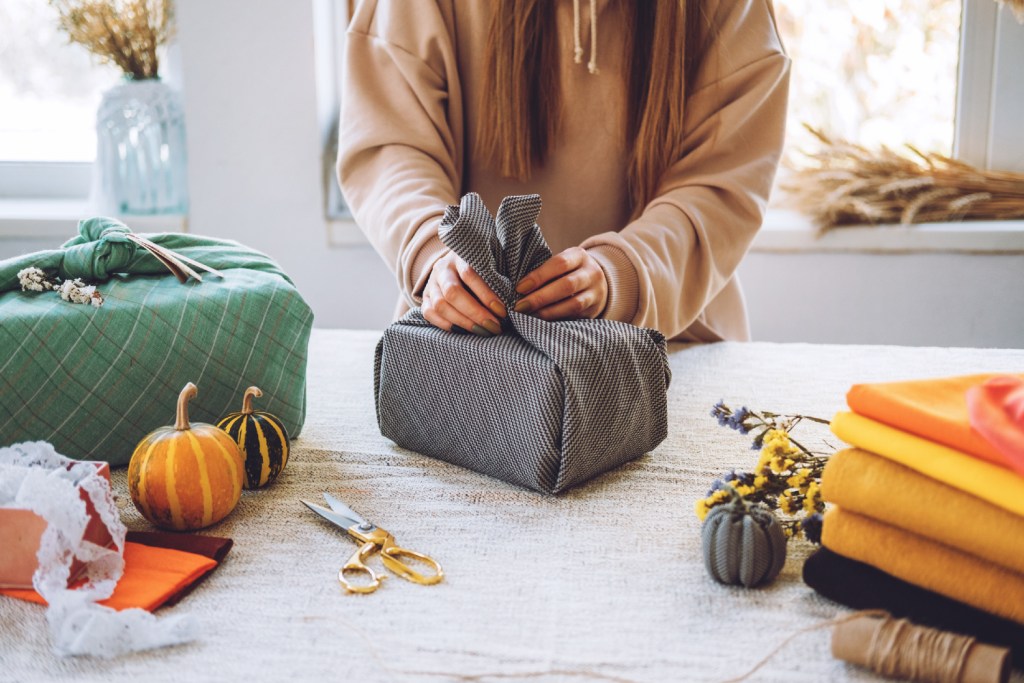 Fabric wrapping
You can use tons of different fabrics to wrap gifts — tea towels, blankets, bandannas, scarves, T-shirts, or scrap fabric from other projects. The best part about using fabric for gift wrap is that the wrap becomes a bonus gift. Sure, you won't get the crisp lines and seams you get when wrapping gifts in paper, but you will accomplish the goal of concealing the present, and you'll be helping the planet. If you want to get extra fancy, look up videos on how to wrap gifts in fabric, and you'll be a pro in no time.
Recycled packing material
Most of the items ordered online arrive stuffed with kraft paper. Instead of tossing this paper in the recycling bin, save it and turn it into wrapping paper. Kraft paper is recyclable, biodegradable, and compostable, which means you can get rid of it in an eco-friendly way when you're finished with it. Also, kraft paper is a blank slate, meaning you or the kids can have fun decorating your gifts with markers or rubber stamps.
Jars or tins
Small items that fit into a jar or tin make a beautiful gift. If you like to gift food items, tins and jars are the perfect way to present them to the recipient. You can also get creative and decorate the jar or tin with biodegradable paint or use a non-toxic mod podge to collage photos on the outside.
If you're not the DIY type, tying a sprig of pine around the jar or tin with butcher's twine will also look great. If you drink a lot of tea, save the tins and use them as gift boxes when the holidays come around.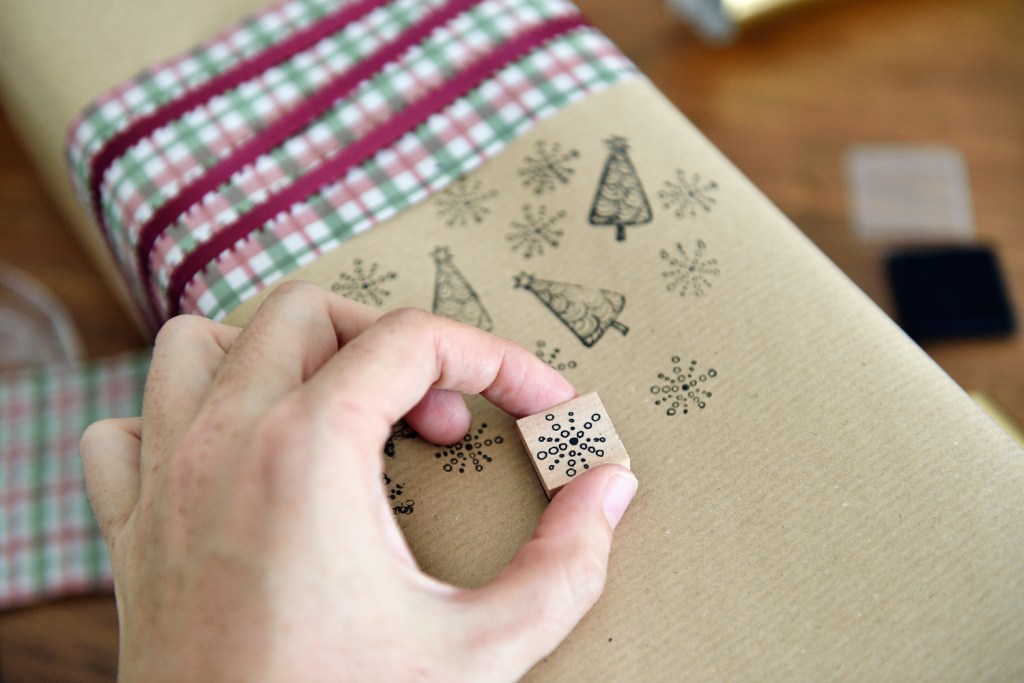 Eco-friendly wrapping paper
If you can't help yourself and insist on using wrapping paper for your gifts, consider using post-consumer recycled wrapping paper. Post-consumer waste paper is made from paper reclaimed from office or home recycling. Be sure to choose non-metallic and glitter-free paper, or it's not really eco-friendly since you can't recycle it again. Closing the recycling loop is key to helping the planet and doing your part to cut down on waste.
The holidays bring togetherness, food, family, presents, and unfortunately, lots of waste. Surprising your loved ones with the perfect gift is half of the joy of the holidays, but the wrapping paper waste is noticeably excessive. Fortunately, there are several creative ways to ditch the traditional wrapping paper and use more eco-friendly alternatives.
When considering your options, get creative, and don't worry if your gifts aren't the prettiest of the bunch. Your friends and family will learn to expect the unexpected from you on the holidays, and you may even convert a few of them. Besides, the wrapping paper shouldn't be the best part of the gift — what's inside the wrapping is what counts (unless you wrap your gift in a personalized tin or hand-knit blanket). No matter what method you choose, your loved ones will be grateful that they received a gift and that you're doing your part to cut down on holiday waste.
Editors' Recommendations