The bathroom is not the largest room in the house, but it does have a host of bewildering pitfalls for someone contemplating a DIY remodel. Plumbing, electrical work, moisture barriers, and tile work require a degree of expertise. That being said, there are ways to do a remodel that doesn't require gutting a room but will still give you the change you're looking for.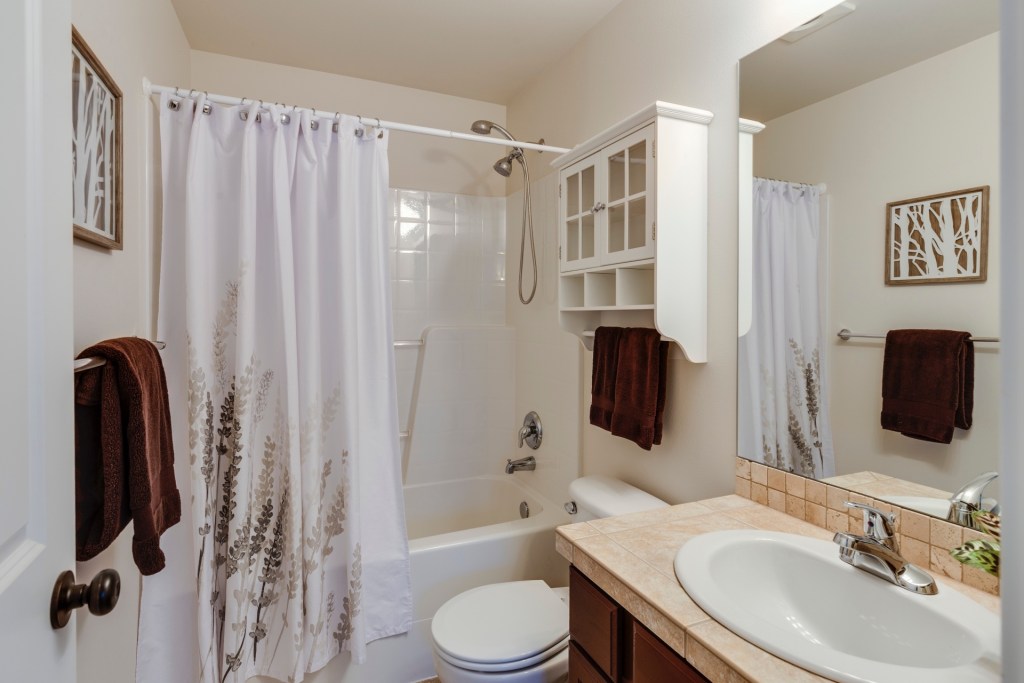 Shower
Most showers are installed to a standard size. There are shower panels available with a tile look and come with specific instructions for the homeowner, making them easier to install. They are easy to cut and can be installed as a one-person job.
Switching out the showerhead is a relatively simple procedure, but if you want to put in a sophisticated system with different temperature controls and spa water functions, it will require a professional.
Because most of the installation work is done inside the wall, hiring a professional will be quicker and easier. A professional will provide peace of mind, so you won't have to worry about plumbing and electrical issues coming back to haunt you. Nothing is worse than closing up the wall and finding issues after the fact.
If you have tile in the shower or as a backsplash by the vanity, a quick refresh can be as simple as changing out the grout color. Granted, digging out the old grout can be a little messy, but putting in a colored grout will really make the area pop, and you will be happy you did it in the end.
Vanity
Most vanities can be purchased as a unit, complete with a countertop. A vanity upgrade is as easy as measuring the old vanity, ordering a new one, and making sure the plumbing is reinstalled correctly. You want to pay close attention to where all the pipes line up.
Painting a vanity cabinet is so much easier than deciding to paint kitchen cabinets, so you may decide to go in that direction. The doors and drawer fronts will have to come off, but that's not too difficult, nor does it require specialized tools.
Another way to change things up is by replacing the faucet and hardware. Try to match the hardware to the rest of the fixtures in your bathroom for a seamless look. If you decide to go with a different color for all your fixtures, buy them all simultaneously (and from the same manufacturer) to ensure you are getting the color you want.
Since the vanity is such a small cabinet, you can splurge on really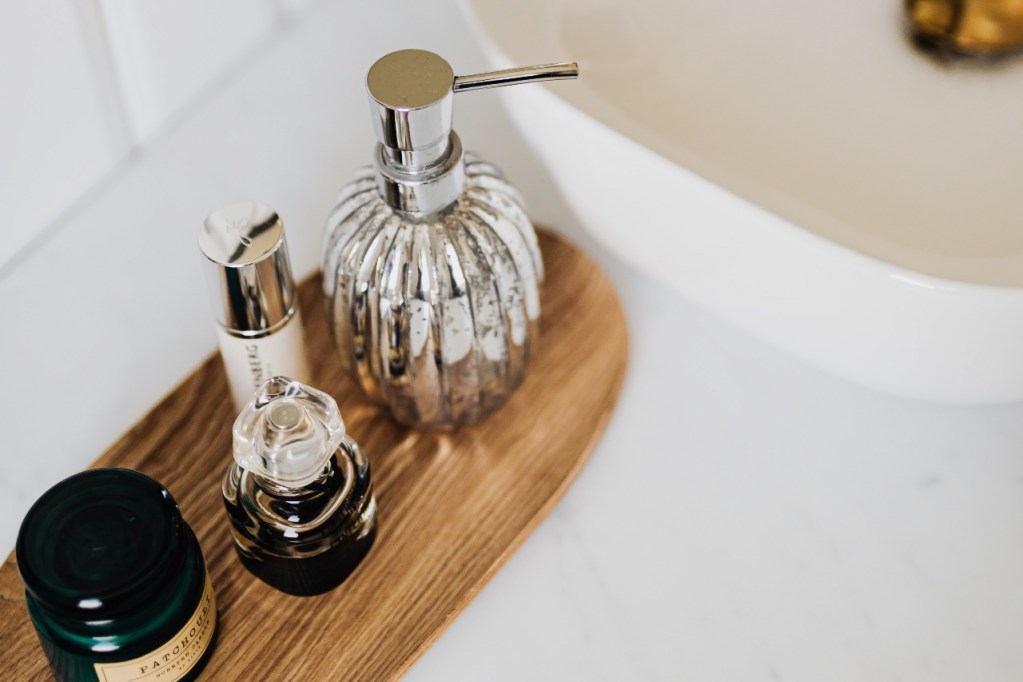 nice hardware for an amazing update. Go full-on "spa" and get some really nice crystal knobs and pulls.
Textiles and accessories
Getting a new shower curtain, new area rug, and thick, new towels will provide some new color and a brand new look to the bathroom. If your bathroom is done in neutrals, brighten it up with a graphic print shower curtain. New window coverings will also freshen up the space.
You can DIY a new floor if it's a small bathroom. If it's a bathroom that the kids frequent, you may want to opt for sheet vinyl to prevent water damage. Luxury vinyl plank flooring comes in lots of colors and "wood" looks and can be installed without too much trouble.
Sure, that mason jar for your toothbrush was a cute idea 10 years ago. Now, not so much. Splurge on an accessory set that actually matches. You can dress up the area a little more by getting a tray to organize other accessories. A silver tray or a brightly colored tray adds interest to the vanity's top and will keep you organized.
Small touches can add up to a big improvement in your bathroom. Plan upgrades that appeal to all the senses, including a textured rug, thicker towels, and some new candles. Just like that, your bathroom refresh is complete!
Editors' Recommendations