When shopping in the produce section of the grocery store, most of us are accustomed to pulling a single-use plastic bag off a roll and using it to store and protect our apples, kales, carrots, or cucumbers. Not only is it super convenient, but it effectively protects our fruits and veggies from potentially coming into contact with any harmful bacteria.
However, most of us are well aware that plastic isn't exactly good for the environment. Enter reusable produce bags, mesh bags that provide the same sort of benefits as plastic but require laundering. Are these plastic alternatives worth it, or should you just stick to the bags provided by your local grocery store?
According to the Center for Biological Diversity, the average American family takes home 1,500 single-use plastic bags per year. In total, Americans use 100 billion plastic bags per year, with just 1 percent returned for recycling. And, while most of us are well aware of the potential damage plastic bags can do when released into the environment — which includes cluttering oceans and harming or killing animals — just manufacturing enough plastic bags for our yearly consumption requires 12 million barrels of oil.
"With 8 million metric tons of plastic (according to the Ocean Conservancy) being dumped in the ocean each year, whatever we can do in our daily lives to avoid using plastic, is best. It will help keep our oceans and fish safe," Gay Browne, personal environmental health advisor and founder of Greentopia tells 21Oak. "Reusable produce bags are definitely worth it and there are a wide variety of options to fit your budget and lifestyle."

Her top picks? "My favorites are those made out of organic cotton that you can wash, either mesh or a solid weave like a dishtowel," she reveals.
Obviously, many people do consider reusable produce bags a good investment since they are becoming more readily available. Here are a few of our top picks: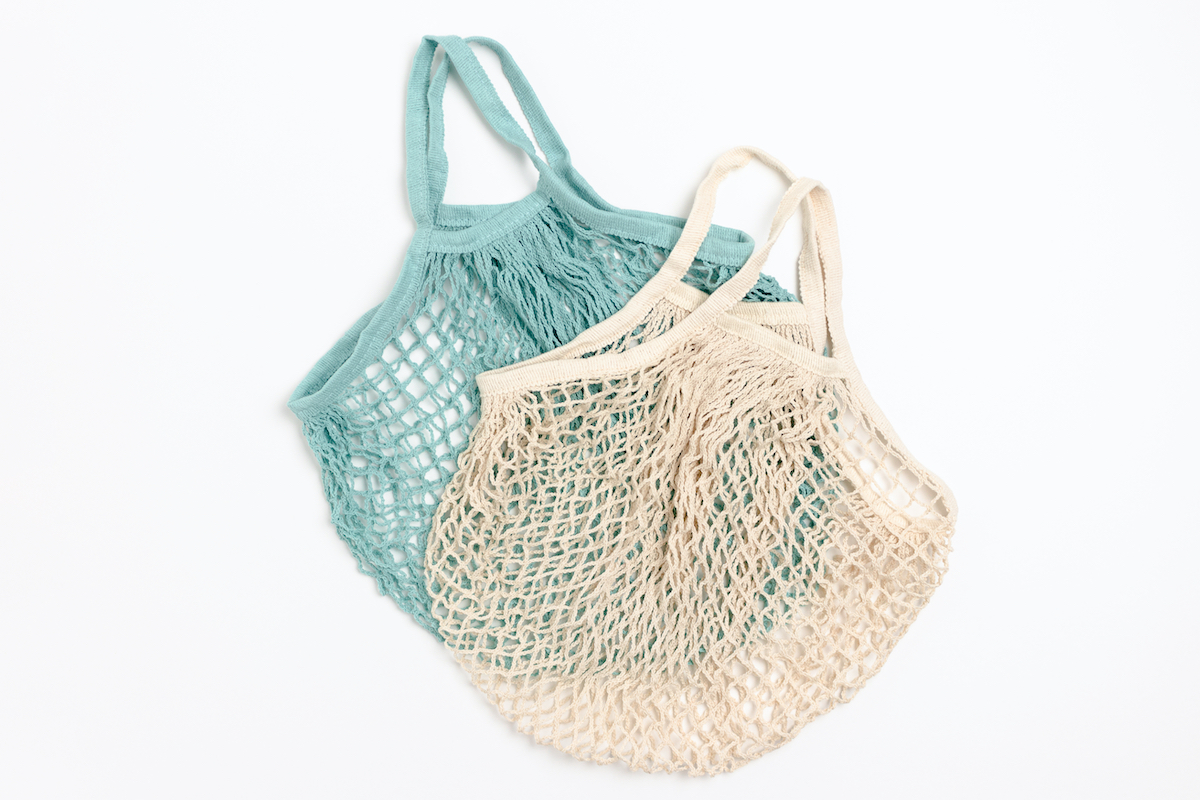 Best deal: Ecowaare set of 15 reusable mesh produce bags
This set of 15 reusable produce bags from Ecowaare will have you set for all of your shopping needs. It includes five small yellow tagged bags (12×8 inches), five medium green bags (12×14 inches) and five large red bags (12×17 inches). Reviewers love them because they can be used not only for fruit and vegetables, but for bulk grains, nuts, dried fruits, or candies. The other cool thing is that they are sealable, unlike plastic bags that have to be tied. They are also the top-selling reusable plastic bags on Amazon and have achieved Amazon Choice status, with a 4.7 average star rating of over 13,000 reviewers.
Best investment: Flip & Tumble reusable produce bags
This set of five reusable and washable color coded bags is a fan favorite. Each bag is made out of mesh, translucent so you can easily identify what is stored inside. They are also lightweight and offer ample storage measuring 12×14 inches. Amazon reviewers love them, with over 85% of nearly 3,500 people giving them a perfect 5-star rating.
Best closure: Ecotiva organic cotton mesh bags
If organic cotton is a must — and for Browne it is — Ecotiva Organic Cotton Mesh Bags are worth checking out. The standout feature of this six-pack (two 10×12 inches, two 12×15 inches, and two 14×18 inches) of sturdy, rugged, and well-made, machine-washable bags, is that they feature a double-sided drawstring to keep your produce secure. They are also GOTS Certified, meaning that they meet the Global Organic Textile Standard.
Best organic: Set of six organic cotton mesh bags
This set of six medium, large, and extra-large produce bags are a no-frills option for anyone who craves organic cotton. They are neatly double-stitched, clean looking, and lightweight, cinching at the top for easy closure. Users love them because they are "easy to open" and air-dry easily if they get wet from your produce.
Editors' Recommendations