If you're looking to spice up your interior design with natural rustic tones, industrial furniture is the answer for you. Reclaimed wood, distressed dining tables, and natural-looking materials give industrial chic furniture a unique look that is sure to elevate any room. Industrial furniture is the perfect marriage between minimalistic and utilitarian design.
Industrial furniture comes in all shapes and sizes and with a variety of options out there, how do you choose? We've gone ahead and done the legwork to find the best industrial furniture out there.
Coavas Industrial Style Folding Table
Best desk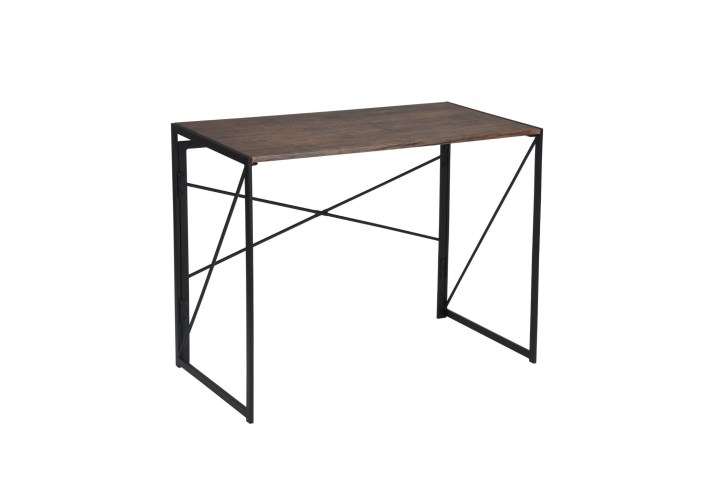 The Coavas Industrial Style Folding Table is true minimalism at its finest. You can be writing in minutes with this desk's super simple assembly that takes two easy steps. This table is easily foldable and portable, making it a perfect way to save space when not in use. Made from waterproof material, this desk is durable with a rustic and stylish design.
Vasagle Industrial Coffee Table
Best coffee table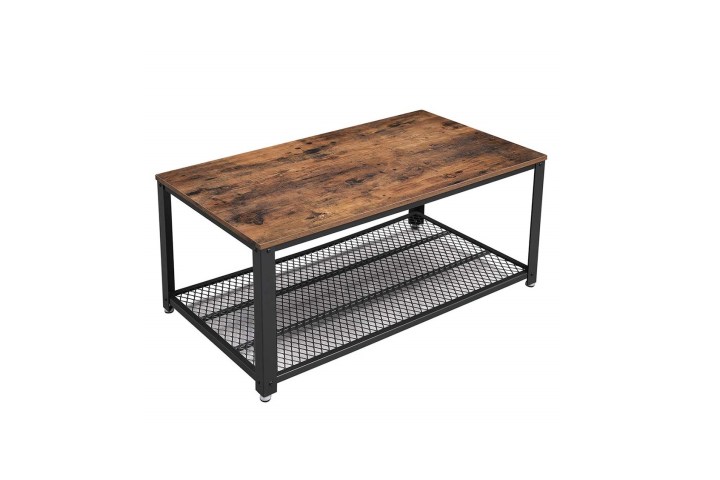 The Vasagle Industrial Coffee Table provides you with a welcoming feel. With warm wood tones and trendy vintage features, it gives your living room an antique, cozy flair. The sturdy, matte-black iron frame and rustic tabletop are precisely the elegant mix of styles that give this piece character with remarkable stability. The metal grid on the lower part of the table serves as a shelf that can hold up to 88 lbs. Thanks to the easy-to-understand instructions, set up is a breeze.
O&K Furniture Bookshelf
Best bookshelf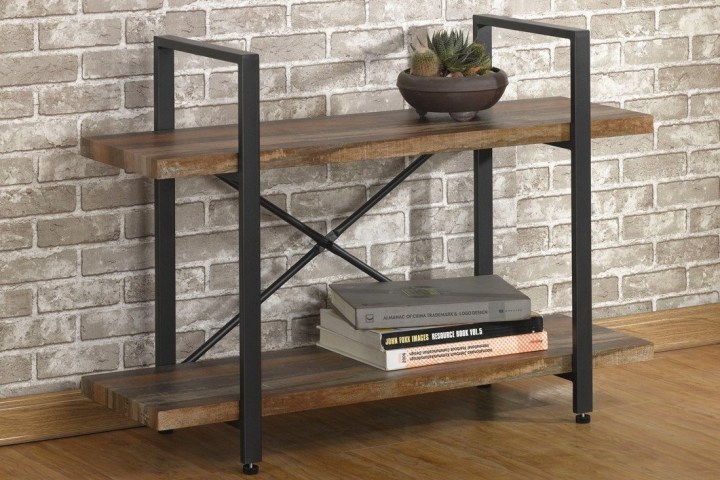 The O&K Furniture Bookshelf complements any room with its stylish and clean-lined design that adds a refined touch to any space. This bookshelf is made with a heavy-duty metal frame combined with a thick MDF board making the shelves super stable. With a weight capacity of up to 70 lbs. per shelf, there's enough space to hold books, houseplants, media devices, and more.
When it comes to selecting the best industrial furniture, you'll want to know what size you need, where you will be putting it, and if its design connects well with the room. Choosing the right industrial furniture can really elevate a room, so whether you go with the bookshelf with the vintage charm, the urban-inspired coffee table, or the easy-setup desk, we've provided you with the information you need to bring your love of nature indoors.
Editors' Recommendations