Make sure you are saving as much money on your energy bills by covering your AC. By keeping dust, water, and insects out, you will prevent damage to your ducts, will have to change your HVAC filters less often, and assure your furnace is not overworking. Pick one of our suggestions and cover your investment properly.
Maintain your HVAC system in perfect condition by covering the exterior components and protecting them from the elements. Keep dust, humidity, and pest infestations out of your installation. We have researched the market and have put together a selection of only the very best options for you.
Covermates Air Conditioner Cover
Best overall
Enjoy the top-level performance of a premium-quality product with the Covermates Air Conditioner Cover. This model offers outstanding performance, durable waterproof materials, and crafted construction that makes it one of the top choices. It features an elastic hem with a heavy-duty buckle strap and a rot-resistant mesh for breathability to prevent mold and mildew.
COSFLY Air Conditioner Cover
Best budget air conditioner cover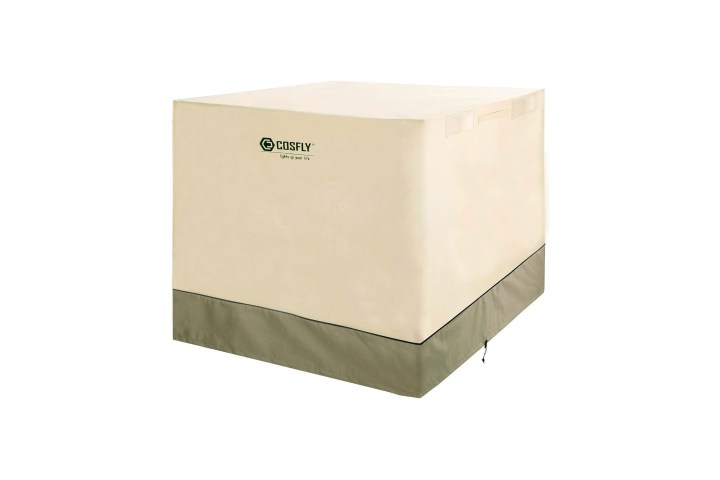 Protecting your AC unit does not need to break the bank, and with the COSFLY Air Conditioner Cover, you get a lot of bang for your buck. Made of premium quality materials, this custom-fit model is easy to use. The antiwind design keeps it secure even under the strongest gusts and blizzards.
Classic Accessories Air Conditioner Cover
Best custom fit air conditioner cover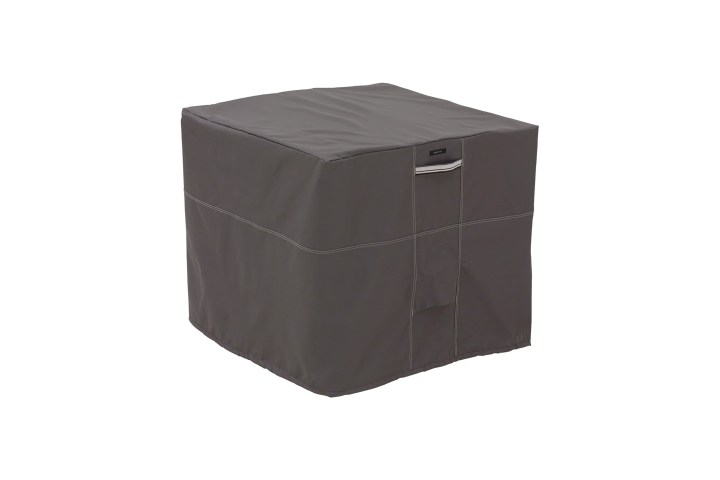 If you are looking for a solution to get the perfect fit for your unit, the Classic Accessories Air Conditioner Cover offers high-durability, heavy-duty covers with superior craftmanship and premium materials. An exceedingly popular choice among heating and cooling professional to protect their installations.
Air conditioner covers are a necessity if you live in more extreme weather areas, and owning one will save you a hefty amount of money by preventing any damage that would force a full replacement of your unit. Pick one of the top selections we are suggesting, and rest assured your equipment is well-protected.
Editors' Recommendations