Your home is your haven. It's a place to unwind, be with the people (or pets) you love, and just breathe. But sometimes, everyday life can make your home smell less than ideal. Cooking odors from cauliflower to fish, pet smells, even the general mustiness from closed windows on a rainy day, can all leave your home spelling …. bad. Aerosol sprays can solve the problem, temporarily, but they fill the air with potentially harmful chemicals. Scented candles are an option, but if you have little ones or pets, sometimes having an open flame in the house isn't the best idea. Homeowners looking for a natural and more consistent solution to a great-smelling home rely on the clean, natural aromas of essential oils.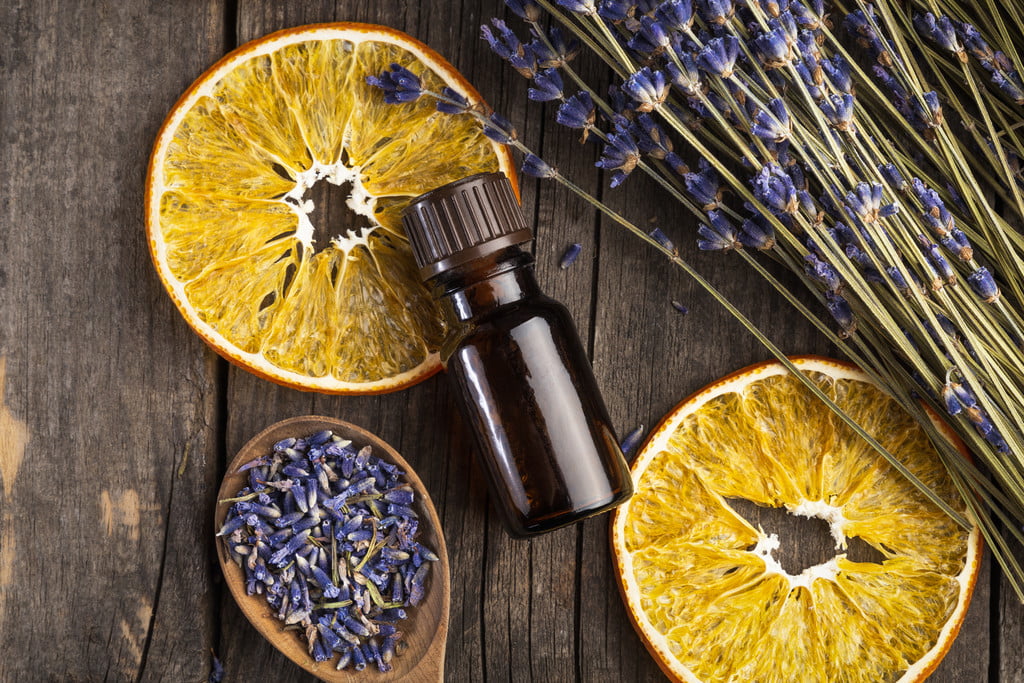 What exactly are essential oils?
Simply put, essential oils are compounds extracted from plants, via mechanical cold pressing or distillation, that capture the plant's scent and flavor, otherwise known as their "essence." Since no two plants are exactly alike, each has unique aromatic compounds that contribute to its own distinctive essence.
There are several simple methods for dispersing the scent of aroma oils in your home:
Add a few drops to the water used for mopping floors
Make your own essential-oil room-freshening mister by filling a spray bottle with 1 cup of water and then adding a few drops of your favorite scented oils. We recommend mixing your own custom blend, by blending two or three of your favorite scented oils together.
Add a few drops of essential oil to a cotton ball and place inside drawers or in the corner of cupboards
Use a cotton ball or cloth scented with aroma oils to wipe down dried flower arrangements or wooden vases for a subtle touch of fragrance
The case for a diffuser
Arguably the best way to take full advantage of the power of essential oils to scent your home is with a diffuser. A diffuser spreads tiny, breathable, particles of essential oil to provide a natural, pleasing, and beneficial fragrance throughout a room. To use, fill the diffuser with the recommended amount of water, as per the manufacturer, and add three to five drops of essential oil to the diffuser per 100 ml of water. Larger rooms may require more essential-oil drops.
Many diffusers have different settings, from constant stream to pulse stream, so you can tailor the diffuser to your individual needs, and some even have a night-light option. They are easy to use, easy to clean, and provide the best possible method for distributing the wonderful fragrances of your essential oils throughout your home.
With or without a diffuser, essential oils can help your home smell delightful all day long. Here are some of the best-smelling essential oils you should try:
Lemon: A clean, bright scent that helps neutralize kitchen odors, including fish, garlic, and onions. Bonus: Add a few drops of lemon oil to 1/2 cup of olive oil to create a natural (and great-smelling) polish for wood and leather.
Lavender: Long recognized for its soothing properties, lavender oil has a light, floral fragrance that refreshes any home. It can even help to promote a better night's sleep when used as a linen spray. Make your own by combining 5 tablespoons of vodka, 20 drops of lavender oil, and 2 cups of water in a spray or shaker bottle. Gently spritz on sheets or pillowcases before bedtime for the sweetest of dreams.
Peppermint: Feel energized with the cool, invigorating scent of peppermint oil. You'll love the way it smells, but insects won't! Just a few drops of peppermint oil mixed with water and sprayed into cracks and crevices will help keep ants, spiders, and other pesky insects out of your home.
Wild orange: Another delightfully refreshing citrus fragrance that's making a huge comeback for its properties as a household cleanser. Harmful and abrasive cleaners aren't good for the environment or for your family's health, but you can make a more natural and effective kitchen degreaser by mixing 1/4 cup of castile soap with 10 drops of orange essential oils. Bonus: Your kitchen will smell like freshly peeled oranges instead of a chemistry lab.
Tea tree: One of our favorites for scenting a home, this amazing essential oil also helps fight germs, and it's another natural insect repellent. You'll love the way it smells, but bugs won't. And, mix it with water, and you've just created the most fragrant and effective daily shower spray you've ever tried.
Eucalyptus: In the diffuser, it naturally freshens up any room, but this must-have aroma oil also actually helps you breathe better when you're suffering from colds or congestion. And, a few drops mixed with water and sprayed in the shower inhibits mold growth, or add just a few drops to your dog's shampoo to keep fleas away.
There are so many essential oils to choose from — florals, woodsy, or citrus, whatever your preference or need, there is an essential oil that works for you. You can even customize your own unique fragrance by mixing a few drops of some of your favorites to create your own signature blend. Essential oils are a practical way to keep your home clean and fragrant, the natural, healthier way.
Editors' Recommendations