Bring a breeze of fresh cool air from outside and circulate it around your house with our list of powerful window fans we curated. Improve ventilation and revitalize your mood with an easy solution that won't take up precious room in your house or need complex installation.
For many people, installing a central AC unit is out of the question, either because they rent or just can't afford it. But that doesn't mean you need to spend your days and nights dealing with hot and stuffy rooms. Picking the right window fan can change the air quality of your home quickly with our curated selection of high-quality options chosen just for you.
Genesis Twin Window Fan
Best Overall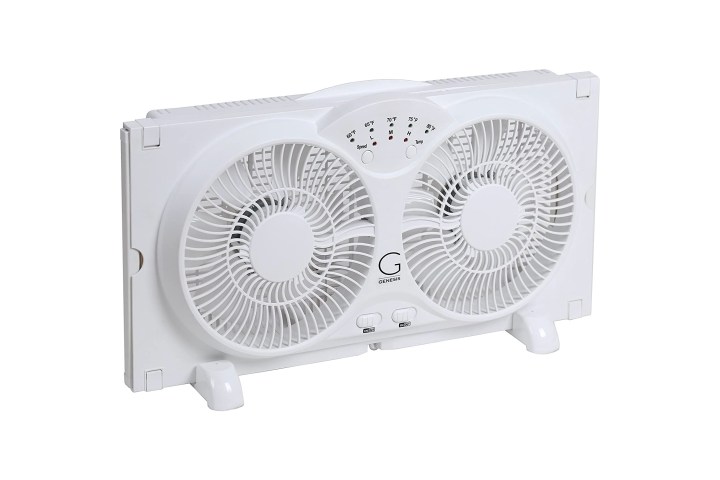 When it comes to the perfect plug-and-play solution, the Genesis Twin Window Fan brings innovation and superior performance. This model can both pull and push air depending on user preference and has two built-in adjustable side panels that expand up to 37 inches total to ensure a perfect fit for different types of windows.
Air King Whole House Window Fan
Best Whole-House Window Fan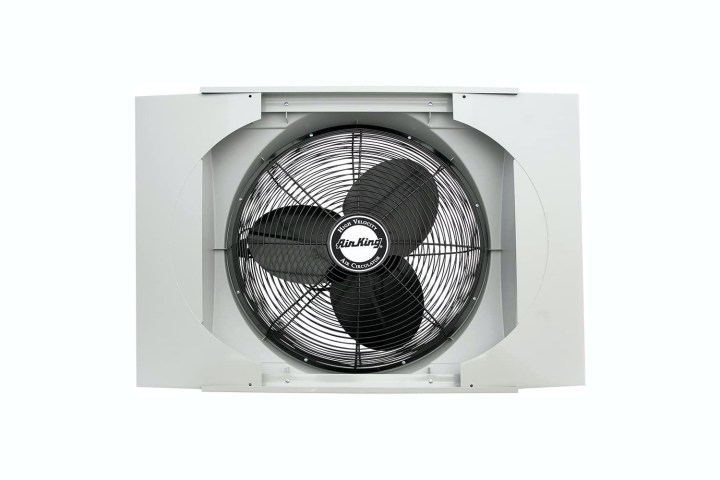 Bring in the fresh air and cool down your entire home with the Air King Whole House Window Fan. This powerful solution is capable of beating the harshest of heatwaves. With superior air circulation, this model is very popular for both single-family homes and small businesses. It features a convenient design that allows the window to close in front of the unit when needed.
Holmes Dual Blade Twin Window Fan
Best Budget Window Fan
Cool off your room without breaking the bank. With the Holmes Dual Blade Twin Window Fan, you can save money twice. This budget-friendly model is affordable to buy and has a super-efficient double motor that will keep your electrical bills low even if you run it all night long. Bring fresh air into your life with this water-resistant option and create comfortable ventilation.
Refresh the air quality of your home with one of these top-quality window fans that are sure to be a great match to your cooling needs. Whether you are looking to cool down a small room with a single window or a serious alternative to central AC, we have great options for you.
Editors' Recommendations