A mouse trap offers peace of mind in your household. Purge your home of dirty vermin by placing an effective trap and never worry about them scurrying across your bedroom floor again. To help you choose the most-practical option, we've put together this list of the best mouse traps available.
A mouse trap comes in various forms ranging from lethal to nonfatal. A traditional trap is called the bar trap, which lures the mouse with a bait and catches the vermin once it sets foot on the bait. Clam snap traps feature a mouth that clamps onto the mouse. Other traps include catch-and-release traps that won't hurt the mouse, and glue traps that won't kill mice when caught.
Authenzo Mouse Trap
Best Overall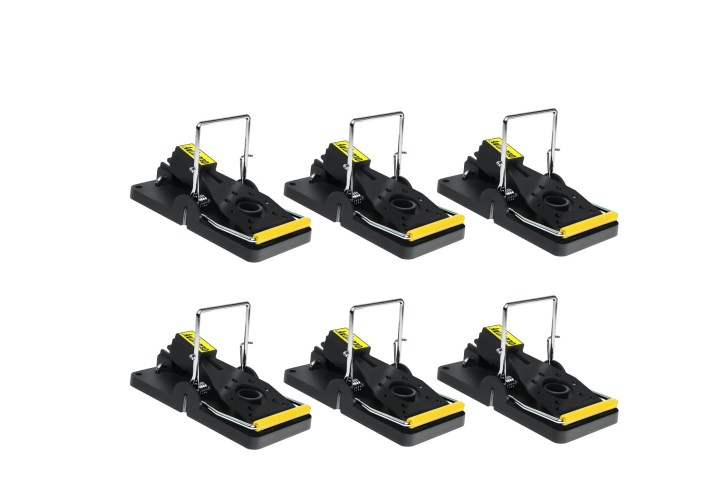 Authenzo's bar mouse trap set comes in a pack of six reusable polystyrene traps. Compared to traditional wooden bar traps, this option is safer, easier to use, and more effective. One press of a button is all you need to set the trap. Authenzo's trap is the best overall choice for households or offices with numerous vermin.
CaptSure Original Humane Mouse Traps
Best No-Kill Mouse Trap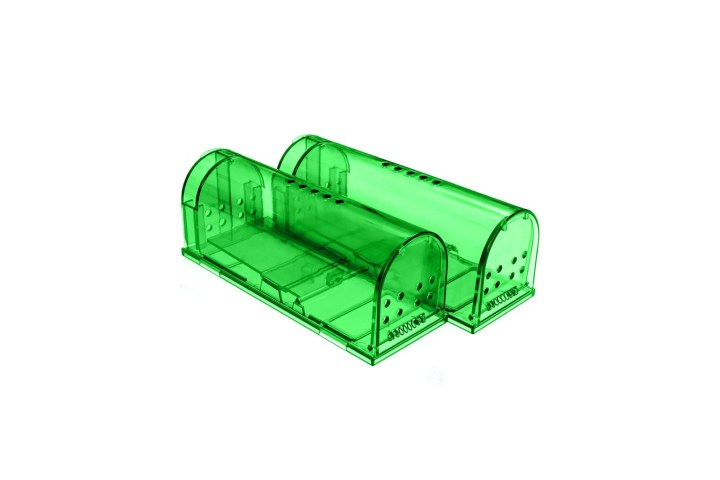 If you have a household with young children, CaptSure's humane mouse trap is your best option. This trap features a transparent trap cage large enough for other rodents like moles and voles. This catch-and-release trap does not use pesticides or electricity and prevents contact with vermin.
Kingman Rat & Mouse Glue Traps
Best Glue Mouse Trap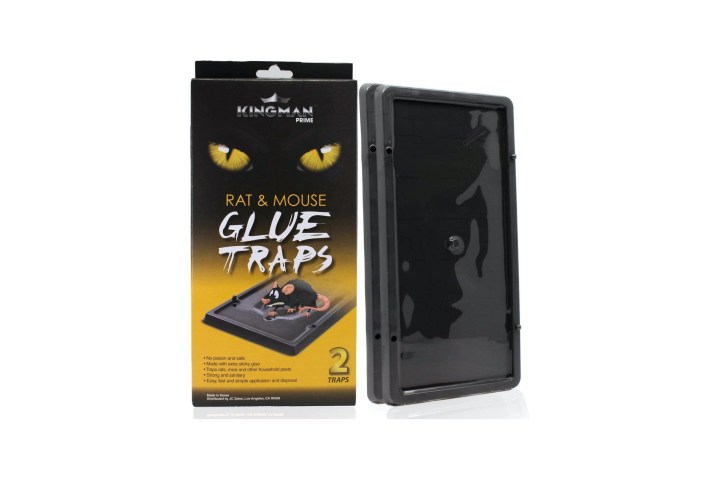 Kingman's nontoxic glue mouse trap is suitable for small spaces. Simply place food on the center of the trap and wait until the mouse's whole body is fully trapped on the surface. An extra-strength glue ensures even bigger-sized mice don't escape.
A mouse trap will save you the trouble of paying for a terminator. It will also save you time and effort from chasing after rodents fruitlessly. Opt for Authenzo's six-pack bar trap if you need an easy-to-use product for a bigger infestation. On the other hand, consider CaptSure's humane catch-and-release trap if you have children or need to catch rodents other than mice. For the best glue mouse trap, choose Kingman's extra-strength and nontoxic glue mouse trap.
Editors' Recommendations