Charming, simple, and inexpensive — a hanging planter is a great way to upgrade your home today. A hanging planter promotes a peaceful atmosphere and helps keep your household air clean. They are popular for a reason, but don't get dizzy from all the choices out there. Lucky for you, we've curated this all-inclusive list to help you choose the best hanging planter for your space.
Installing a hanging planter in your home either on your wall, from your ceiling, or even off a shelf will instantly make your personal space more enjoyable. Additionally, a hanging planter is a simple way of expressing your personal taste without risking being tacky — think well-intentioned gaudy rugs or garish paintings.
With a hanging planter, you can't go wrong. You just need to consider what type of plant you want to showcase and what material you prefer in a planter. You should also think about which part of your home would be a good spot to utilize vertical space. Now, let's look at our top picks.
Keter Hanging Rattan Planter Set
Best Overall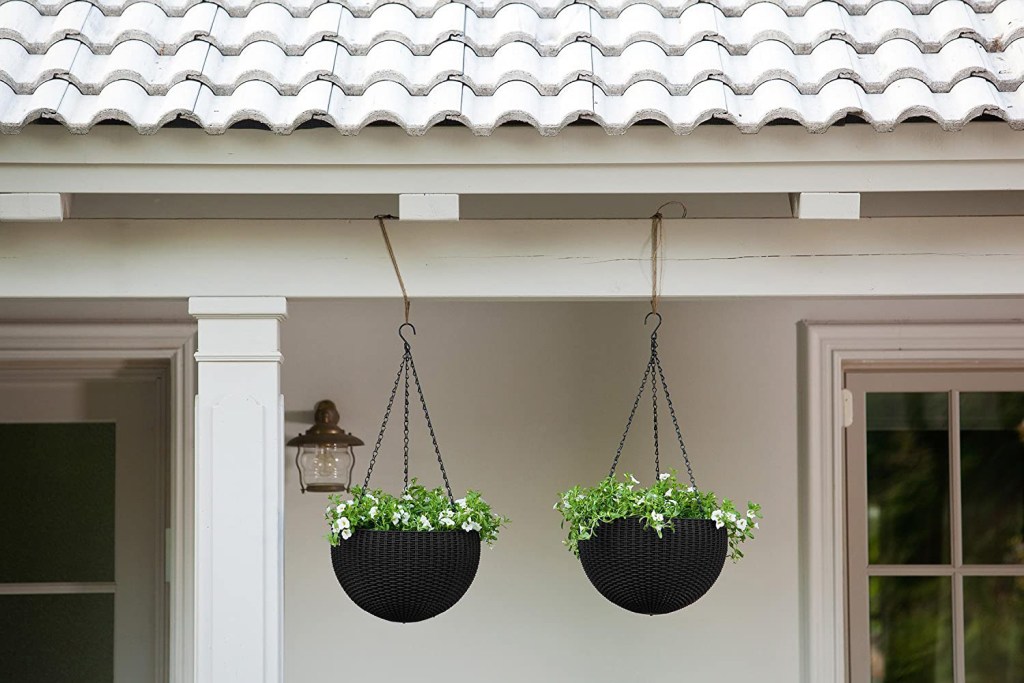 Keter crafted this set of two hanging planter baskets, which is your best overall choice. The polypropylene resin material flawlessly mimics rattan and prevents peeling, rusting, and other damages. These rounded baskets contain a drainage plug to prevent leaks, making it suitable for indoor as well as outdoor use. If you want a hanging planter set that will last, Keter's hardy resin basket set is your best overall bet.
Umbra Trigg Hanging Planter
Best Looking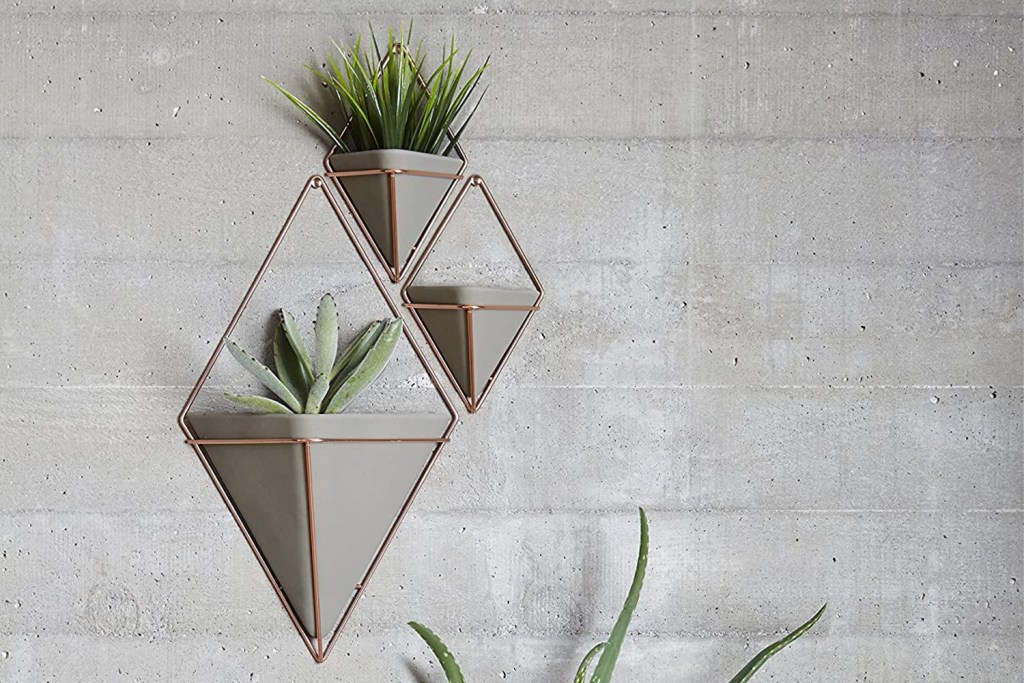 If style is your No. 1 priority, Umbra's Trigg Hanging Planter is an effortless way to enhance your space. Each planter comes with a triangular concrete planter bottom and a triangle metal hanger, creating a diamond. This clean yet intriguing design is the best-looking option. Although the screws for installation are lightweight, avoid installing this planter on delicate walls.
Mkono Ceramic Hanging Planter
Best for Small Plants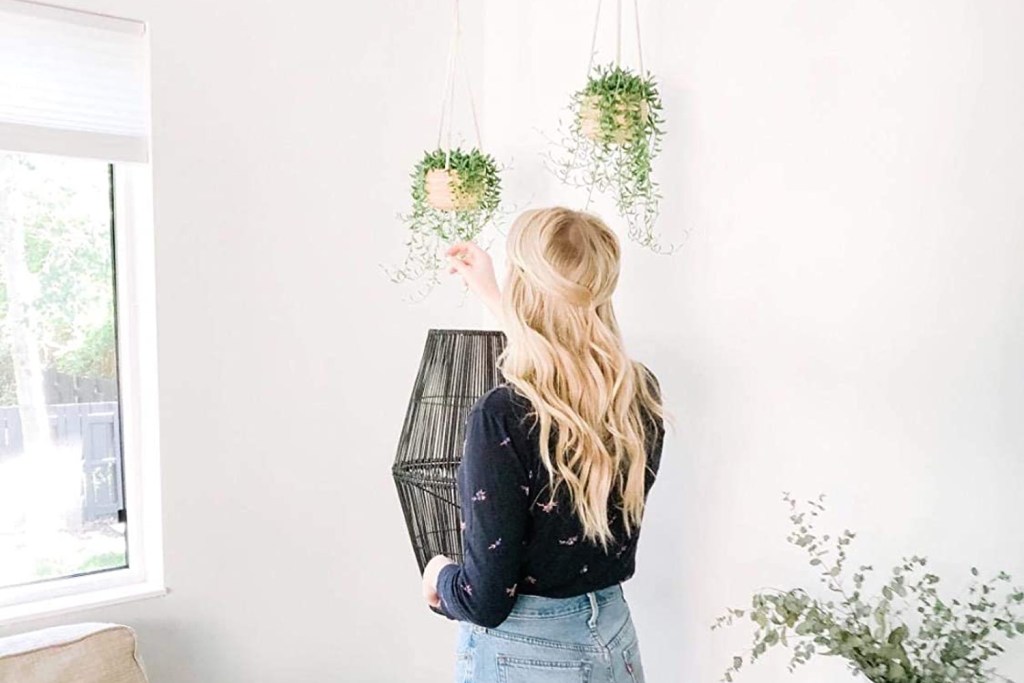 If natural and neutral is your household-decor motto, Mkono's two-piece Ceramic Hanging Planter set is the ideal choice. Hang the macramé hanger on a hook indoors or outdoors, but this planter is best for small plants to avoid leakage and to match its petite size.
A hanging planter freshens up your home in as little as one step. Choose from resin, macramé, or metal hangers to complement your kitchen, office, or living room. Remember that some planters require wall screws or ceiling hooks, depending on the brand. However, this is a small step for a more-attractive home, better air quality, and a cohesive household theme.
Editors' Recommendations