Temperature is a determining factor in the amount of time you spend in your garage. Whether you use the space to exercise, do car repair, or lounge with friends, you need to keep things comfortable. With a garage door insulation, you can make the most of your space and get the most value from your home.
Maintaining a good temperature in your garage helps reduce heating and cooling costs for your home. Forget about using inefficient electric heaters, expensive and portable air-conditioning units, or loud fans. With the items on our list, you can effortlessly keep your garage at a comfortable temperature while you get work done or relax in your man cave.
Matador Garage Door Insulation Kit
Best overall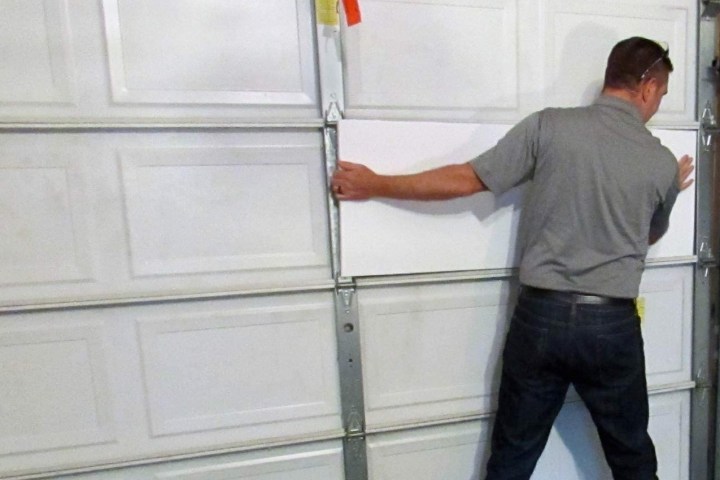 Designed for doors up to 7 feet tall and 9 feet wide, the Matador Garage Door Insulation Kit is an easy-to-install system that does not require any tapes, glues, or pins. Give your garage door a finished look with the thermal performance of the Matador. It also creates a quieter and more comfortable space that is energy-efficient to help you save on costs.
Owens Corning Garage Door Insulation Kit
Best vinyl insulation
Designed for use on uninsulated metal garage doors, the Owens Corning Insulation Kit uses fiberglass and a vinyl exterior to create superior thermal insulation for your space. In addition to being warmer, you will notice noise reduction of up to 20% and great durability with this easy-to-install kit.
NASA Tech Garage Door Insulation Kit
Best foam insulation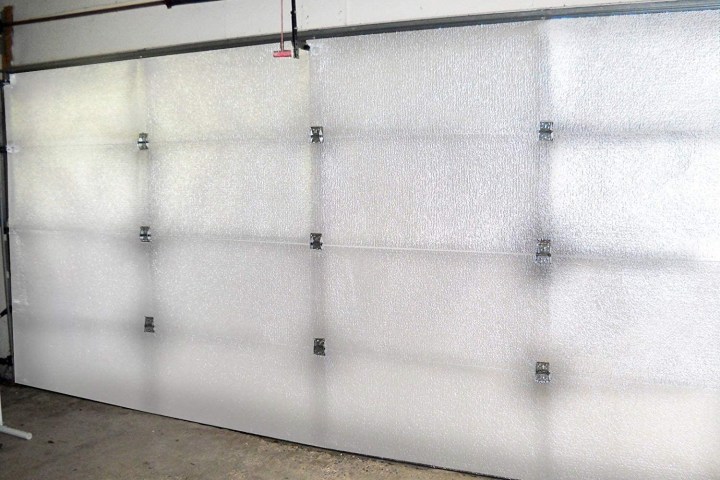 With a clean and finished look, the NASA Tech Insulation Kit can cover doors up to 8 feet high and 18 feet wide to insulate a two-car garage with an R Value of 8. Its heavy-duty installation materials and high-quality foam are great sound deadeners that keep you comfortable through extreme temperatures.
When summers are blazing and winters are bitter, working in your garage can be a challenge. Install a garage-door insulation system to control the temperature of your garage without increasing your heating and cooling bills. With the items on our list, you can to work comfortably throughout the year and continue to enjoy the space where you feel most productive.
In the meantime, take a look at our list of the best garage door sensors.
Editors' Recommendations