While some temperature-control devices are weak and disappointing, you can count on box fans to be a powerful and convenient piece of equipment. They are well-known for their durability and effectiveness in maintaining the comfort level of your space.
One of the most convenient features of box fans is that they fit well in windows. With their slim design, they don't take up too much room and can easily be placed on a windowsill for great temperature control and better air circulation. Whether you want to bring fresh air into your room or keep the breeze going, the box fans on our list are sure to be an efficient solution to your temperature-control needs.
Hurricane Classic Series Floor Fan
Best Overall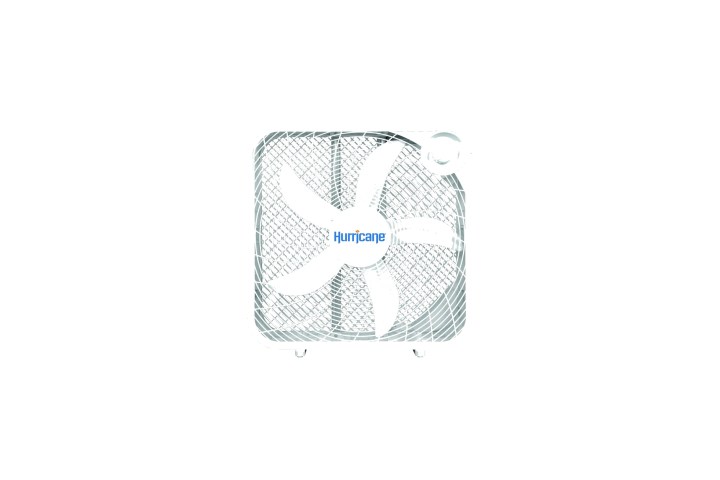 Perfect for homes, greenhouses, garages, or workshops, the Hurricane Classic Series Floor Fan features a three-speed setting and a long 5-foot cord. This makes it easy for you to choose the best placement for your fan to provide freshness and circulation to rooms of all sizes.
Black & Decker Tabletop Box Fan
Best Small Box Fan
Small but powerful, the Black & Decker Tabletop Fan is perfect when you're looking for the strength of a box fan in compact packaging. You can conveniently place it on any desk or table for a refreshing cool that will keep you comfortable while you work or rest. It features three speed settings and a 9-inch blade to provide the perfect amount of air circulation.
Holmes White 3 Speed Box Fan
Best value
When you need freshness on a budget, the Holmes White 3 Speed Box Fan is your perfect solution. Its three-speed setting, 20-inch blade, and efficient motor give this fan all of the strength that you need at a fraction of the cost. Easy to carry and portable, for maximum convenience.
Box fans are the perfect way to stay cool throughout the year. They are portable and can be placed anywhere or moved from one room to another, to help keep the right temperature everywhere you go. The items on our list help you maintain the right amount of air circulation, are cost-efficient, and provide comfort that can be enjoyed in any room.
Editors' Recommendations