When the weather gets warmer and you need that extra airflow, a portable fan is the way to go. They are quiet, easy to operate, and incredibly versatile, as they can work as personal cooling devices both indoors and outdoors.
A favorite of many digital creatives who spend long hours pushing their computers to the max, these portable fans are ideal as desk and equipment fans to aid in cooling down and creating air circulation in small working spaces. Perfect for when you need to place a fan in specific areas of your office that lack built-in AC outlets or to avoid hanging cables from standing desks.
AceMining Battery Operated Fan
Best Overall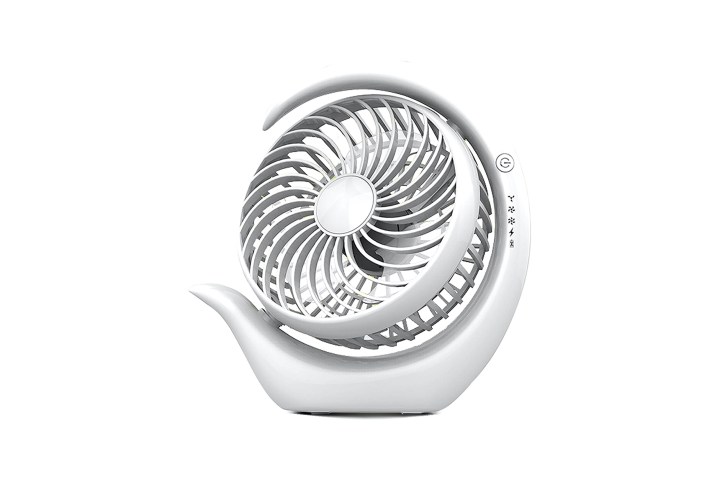 Stay cool with the AceMining Battery Operated Fan, a great option that features a three-speed motor, 180-degree rotation for superior airflow generation and incredibly quiet operation. Small enough to be hand-held, this super-portable fan is perfect for camping, office desks, and the home. You can get over 25 hours of use in one single charge of the high-quality lithium rechargeable battery. You can plug it to any USB outlet and recharge while you use it, as well.
Comlife Handheld Battery Operated Fan
Best Misting Fan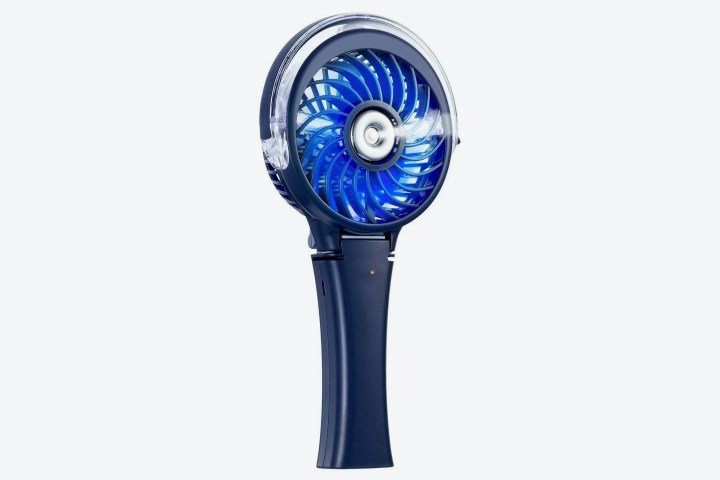 If you are looking for a refreshing mist along with your breeze, the Comlife Handheld Battery Operated Fan is your perfect match. This handy product features a three-in-one design: Handheld fan, facial steamer, and nightlight. A favorite of makeup artists and enthusiasts alike, it has a clip for versatile mounting and can stand on a flat surface. The easy one-button operation provides access to triple speed and automatic mist settings. Rechargeable with USB outlets, too.
SkyGenius Battery Operated Clip On Fan
Best Fan for Travel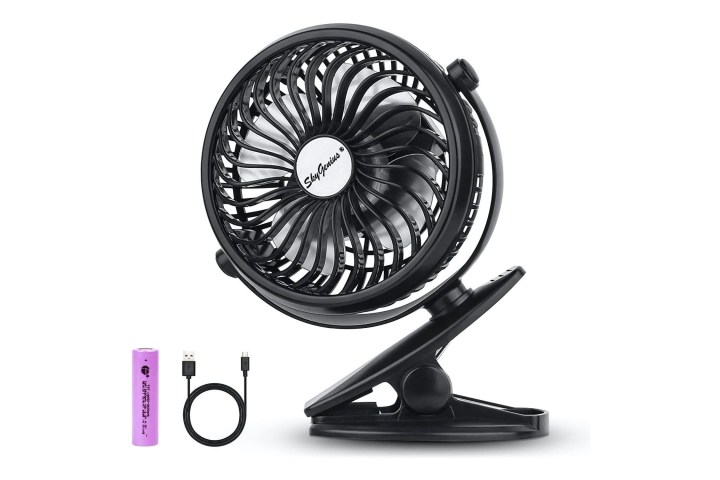 For those always on the move, whether traveling, or commuting, the SkyGenius Battery Operated Clip On Fan will quickly become an essential in your bag that will go with you everywhere. With up to six hours of operation per charge, a clip-on design that allows for easy mounting, and powered by a rechargeable battery, this portable fan is a great option.
From the beach to the dorm, you can always stay cool with one of our incredible selections. They are incredibly easy to carry around and have the convenience of being able to be recharged with easily available USB power sources.
Editors' Recommendations