Trader Joe's is not your average grocery store. With its inexpensive products, laidback vibe, and devoted fanbase, shopping at TJ's is an experience like no other. It's easy to get distracted by the inventive treats and bright Hawaiian shirts — even the most obsessive Trader Joe's lovers can get carried away and stray from their regular shopping list. But, heading to the grocer without planning ahead or knowing how the store operates could end up costing you. From your Trader Joe's shopping list to your in-store behavior, here are a few mistakes you should avoid to ensure your next Trader Joe's trip is stress-free and inexpensive.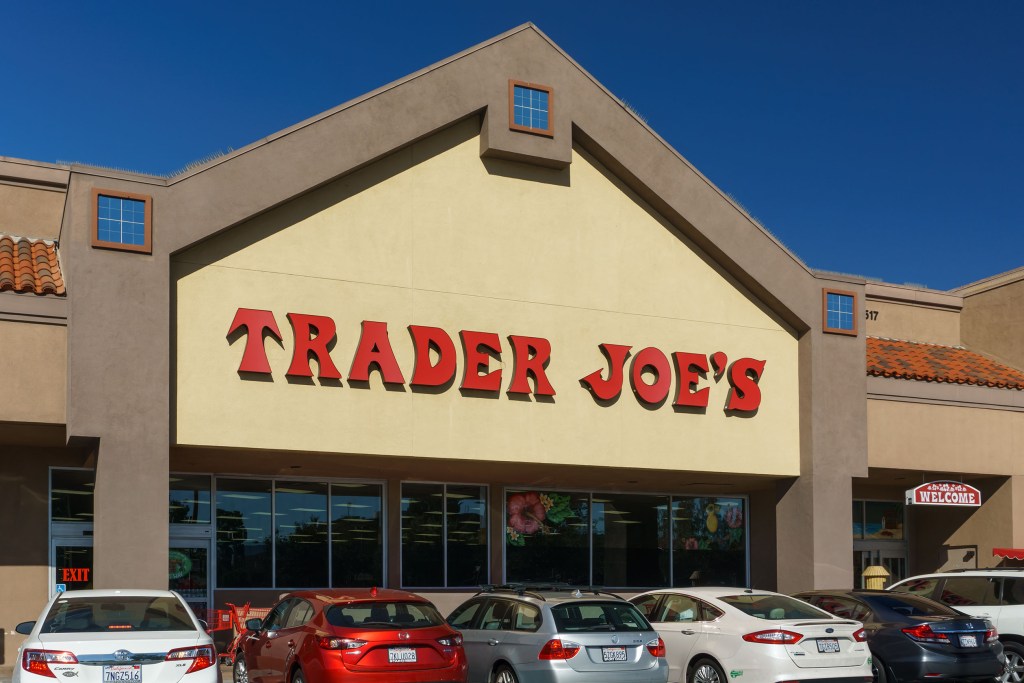 Skipping store-brand products
Around 80% of the products in Trader Joe's stores bear the TJ's name. At other big-box grocery stores, you may avoid store-brand products in favor of the national brands you already know and love. At Trader Joe's, trying to shop like this can be a mistake. Not only will you be unable to find some of your usual standbys, but you'll also be missing out on tons of fantastic food. The Trader Joe's line is super popular for a reason: It offers simple, quality products, ranging from pantry essentials to pre-made meals, usually for lower prices than name-brand alternatives. Once you start trying the TJ's brand products, you may never go back to your old faves, so be sure to put them on your Trader Joe's shopping list.
Not taking advantage of the return policy
The brand has one of the most generous return policies in the biz. Trader Joe's will take back almost any product, with or without a receipt, for a full refund, no questions asked. They even accept opened products! If you notice your bagged kale has wilted before the expiration date, you can exchange it for a fresh batch without wasting money. This also makes it easy for shoppers to try products they've never had before completely risk-free.
Waiting for sales
If you're waiting to stock up on your favorite food until it goes on sale, you may be waiting a very long time. Newcomers to Trader Joe's may be surprised to learn that the store doesn't offer discounts, deals, or coupons on its already low-priced products. Simply put, the store offers some of the lowest prices on grocery essentials, so you're already getting a great deal. For name-brand products, the store accepts manufacturers' coupons, so there are still a few opportunities for penny-pinching shoppers to save.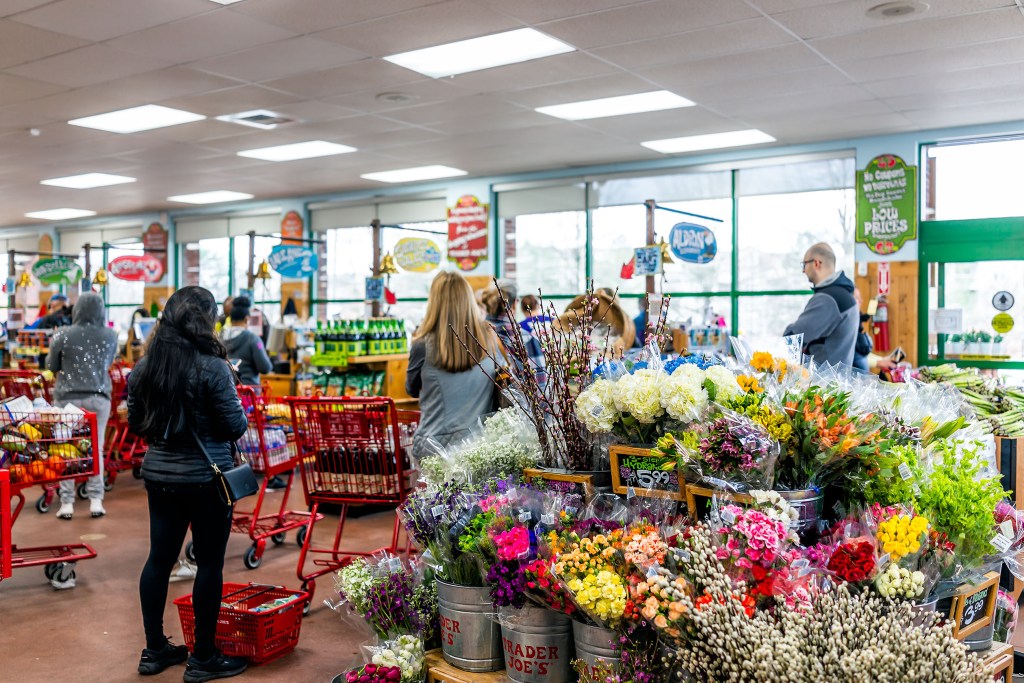 Shopping on the wrong day of the week
Shopping during peak hours is a no-no at any grocery store, but it goes double for Trader Joe's. The stores are typically smaller than other supermarkets (and have less parking). This fact, coupled with the grocer's unique, cult-favorite products and competitive prices, make TJ's feel crowded more often than other stores. For a stress-free shopping experience, buy your groceries during the slow hours. We suggest going on weekday mornings or Friday nights to avoid long lines.
Forgetting your reusable shopping bags
Who hasn't arrived at a store only to realize that they left their reusable shopping bag at home? Trader Joe's bag incentive may just convince you to leave a few spare ones in your car. Shoppers who spend at least $25 and use their own bags are entered into a weekly raffle to win a $25 gift card. Additionally, some stores charge for paper bags, so you'll be saving money by bringing a reusable one regardless.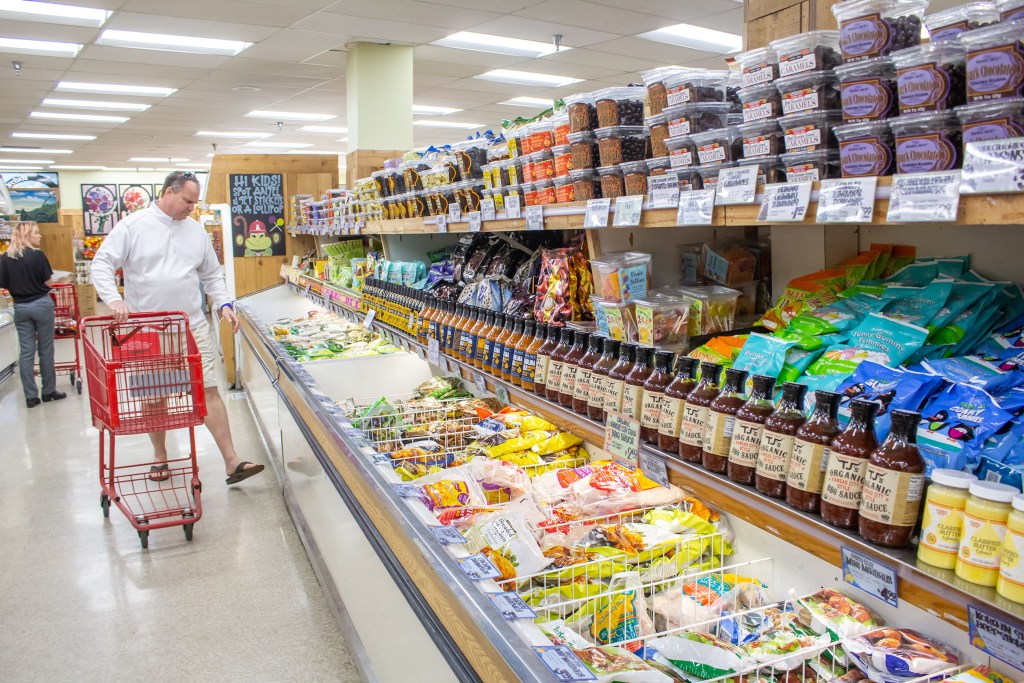 Avoiding the frozen aisle
Some shoppers may look down on microwavable meals and frozen foods, but Trader Joe's delicious assortment of frozen dishes may make you change your mind. These meals are not only quick and easy to cook, but many of them are also extraordinarily flavorful and decadent. If you're ready to give microwave dinners another chance, the Cauliflower Gnocchi and Mandarin Orange Chicken deserve a spot on your shopping list.
Not reading the Fearless Flyer
The Fearless Flyer, the Trader Joe's newsletter, provides a ton of great information for regular shoppers. The monthly newsletter is chock full of special deals and promotions, new products, recipe ideas, upcoming contests, events, and more. Savvy shoppers know to always peruse the flyer before heading to the store to plan their trip effectively and avoid the temptation of last-minute impulse buys.
Waiting to buy seasonal products
Seasonal items only remain in stores for a few weeks at a time. This is especially true for popular products, which tend to sell out even faster. If you see a seasonal food that you like, don't wait on it — stock up while you still can! Otherwise, you may have to wait a full year until it hits the shelves again or, as is the case with discontinued items, potentially miss your opportunity forever.
Even long-time Trader Joe's shoppers still make simple mistakes that cost them extra hassle and money. Making the most of your grocery shopping trip only requires a little bit of foresight. Go shopping during slow hours, bring your reusable bags, and consider which store-brand products you want to try before you go. Savvy shoppers should also familiarize themselves with all the store policies so they can try new products and avoid missing out on old favorites, too. With these tips and your Fearless Flyer in hand, you'll be shopping like a Trader Joe's pro.
Editors' Recommendations