Organization always creates improved functionality, a pleasant working environment, and increases inspiration to do your best work. Gift yourself the joy of decluttering your workspace and keep all of your favorite publications in perfect shape and ready with the best magazine files available to you.
From understated black organizers to fun brightly colored coded kits, the options we have put together will enable you to find the perfect choice for your storage needs. Avoid shuffling piles of papers to find what you are looking for while creating a massive mess. Keep everything at hand with these useful suggestions.
Simple Houseware Magazine File Holder
Best Overall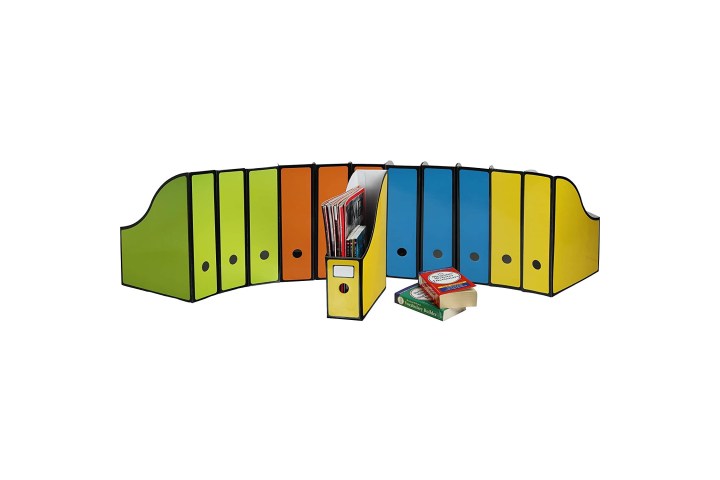 If you are into color-coded organization and tidy storage, the Simple Houseware Magazine File Holder is for you. This 12-pack come in four bright colors: Yellow, orange, lime green and blue. It makes it easy to find your files and documents, and to assign material to specific students or members of the family. The premium cardboard material is durable, and the construction of the highest manufacture.
Spectrum File Holder and Magazine Rack
Best Wall-Mounted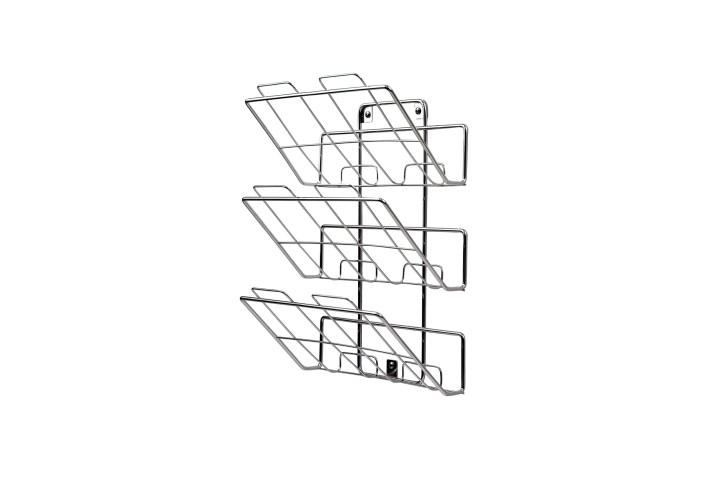 For those looking for a way to maximize desk space, the Spectrum File Holder and Magazine Rack is a wall-mounted solution featuring a three-tier design, sturdy steel construction, and clean modern design that will dress up your workspace. Whether you are storing magazines, medical files, or important documents, this rack is the way to go.
AmazonBasics Plastic Desk Organizer
Best Plastic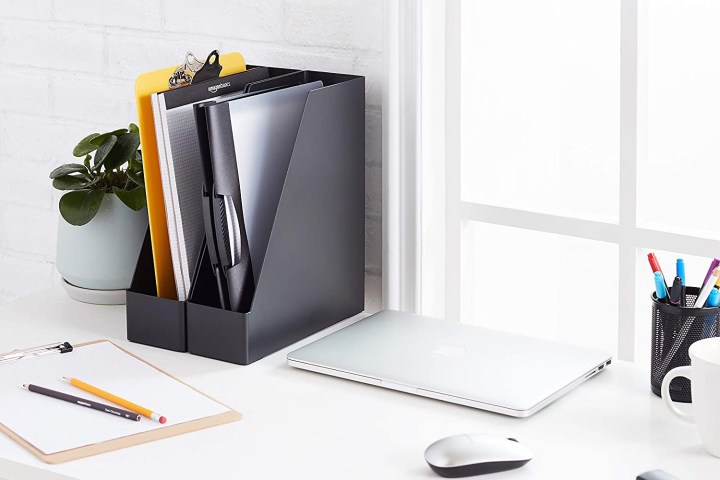 The AmazonBasics Plastic Desk Organizer has become one of the most popular models out there. This two-pack of heavy-duty plastic organizers with an elegant design coordinates with other accessories in the same product series for a complete storage solution.
Whether you are looking to store and organize a magazine collection or just find efficient ways to keep your working space free from clutter, our selected products were chosen to fulfill any storage need you have and bring a bit of contemporary style, too.
Editors' Recommendations