Earth Day is on April 22 this year, and while we're all still practicing social distancing, there are plenty of ways to celebrate some Earth Day action from the comfort of our homes. Earth Day has been happening every year since 1970 as a way to show support for environmental protection and educate others about the disasters of climate change. It's a chance to show what we can all do to take care of Mother Earth. There are plenty of ways to get the whole family involved from home and make a big impact on the environment.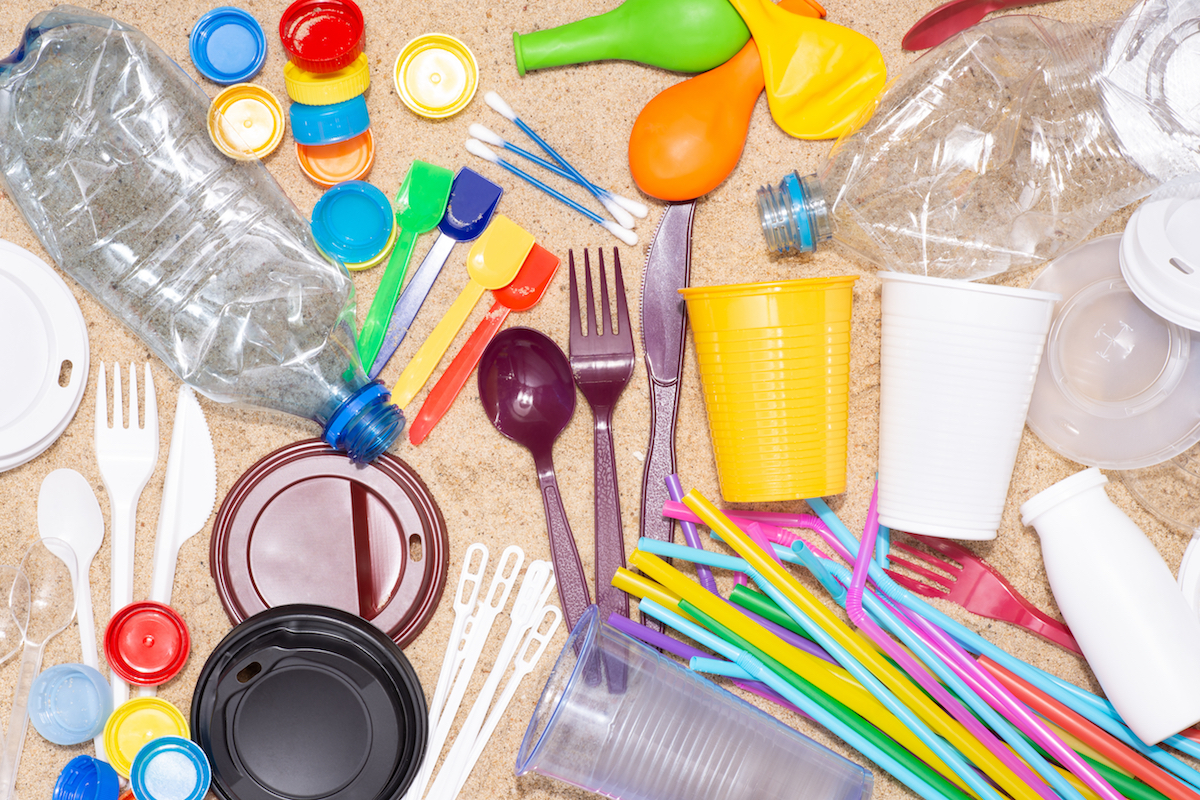 Look for small ways to go green
The best thing you can do on Earth Day is to examine your home, yard and fridge to see what you can do to make your everyday lifestyle a bit more greener. We've got some ideas on just how to do that.
Conduct a plastic audit
EarthDay.org suggests that every household take time this Earth Day to perform a plastic audit, which involves counting how many plastic containers, wraps, bottles and bags are purchased for at-home use. It may surprise you how many you use until you start counting! While we're not saying that you have to get rid of every single ounce of plastic in your home, it is important to be aware of your family's plastic usage, and to take time to research more sustainable products and start to incorporate them into your daily life. Simple swaps like glass containers instead of plastic or stainless steel bottles instead of single-use plastics can go a long way to making a difference.
Find a plant-based recipe to prepare
EarthDay.org also recommends researching a new plant-based recipe or recreating family-favorite recipes using plant-based alternatives. This can be research you do as a family or by live-streaming a plant-based cooking class for your friends and family. Online cooking classes have skyrocketed in popularity during the pandemic, and this is the perfect opportunity to learn a new skill using plant-based ingredients.
Take on the Global Earth Challenge
If you have family members who love to investigate, have them download the Global Earth Challenge app and collect data about the air quality and plastic pollution in your community. This is an ideal way to teach yourself and others about actions you can take locally to help lessen the stress on the planet. It's also a great lesson to teach kids about curiosity and social responsibility. This is a lesson they can carry with them for the rest of their lives.

Become an artist for a day
Another fun activity is to make a craft—be it artwork, a birdhouse, or a new feature for the dining room table—using only recycled materials. You can use old aluminum cans, toilet paper rolls, glass, or find items from nature like leaves and pinecones to create a one-of-a-kind masterpiece you can enjoy for years to come. Make a bunch of crafts that your kids can give to family members for the holidays to teach them about what they can do to help protect the planet.
Earth Day is just one day out of the year, but it's an important day to remember nonetheless. As residents of this planet, it's our responsibility to take care of the Earth we call home. Take some time today to think about your impact on the planet and what your family can do to make your footprint just a little bit smaller.
Editors' Recommendations