We stir a teaspoon of honey into tea, put a dollop on yogurt or oatmeal at breakfast, and drizzle a little on cheese to add a touch of sweetness to charcuterie boards. While this sweet treat makes a great topping, it has so many more uses in the kitchen, as you can add it to salad dressings, glazes for your favorite cuts of meat, and roasted nuts to create a candied coating.
From appetizers to entrees, desserts to beverages, honey can elevate the flavor of any recipe. However, cooking or baking with honey requires some extra attention to make sure you and your guests don't go into sugar shock. In short, honey is a great ingredient to cook with if you know what you're doing. We'll get you on the right path with a few simple tips on cooking with honey.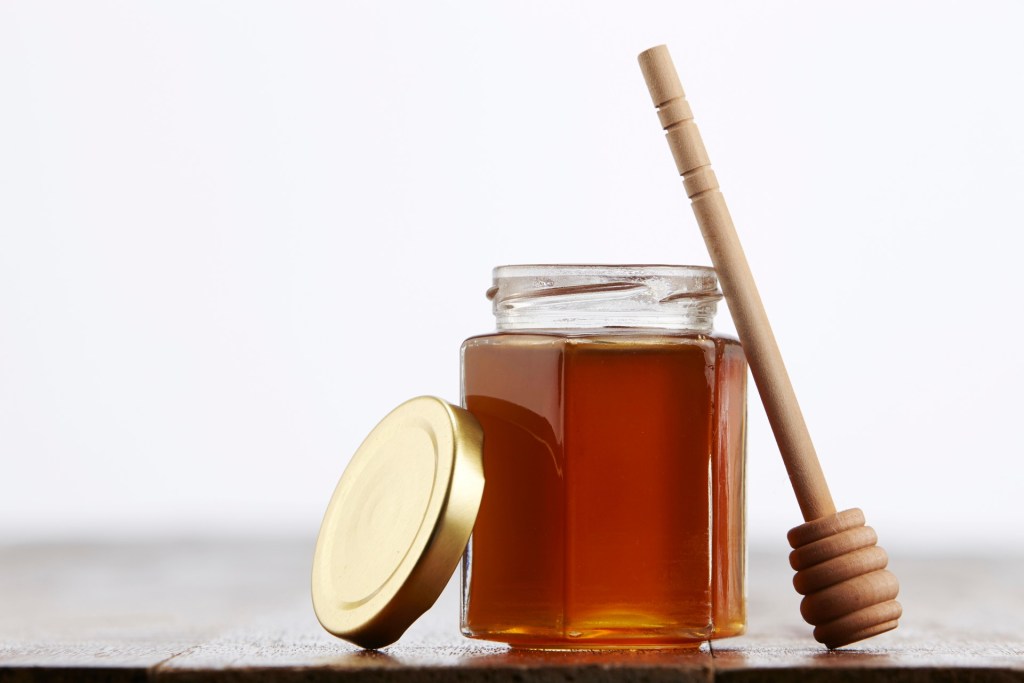 4 Tips on cooking with honey
Honey can add a special flavor and sweetness to any recipe and will certainly have your tastebuds doing a happy dance. A little honey goes a long way, so follow these four simple tips you don't get a sugar rush.
1. Less is more
When cooking with honey, less is more. Almost twice as sweet as white sugar, you can replace one cup of sugar in a recipe with half a cup of honey for the same level of sweetness.
2. Expect a bit more liquid
Honey is hygroscopic, which means that it attracts water. When you use honey in a recipe, it adds about three tablespoons of extra liquid per cup, so your baked goods will actually stay fresher longer than those made with sugar.
To make sure you aren't left with extra watery batter, reduce the amount of liquid in your recipe by about 1/5th to adjust for the extra water retention.
3. Take your time
Foods tend to brown faster when honey is in the mix. For the best results, cook your meals a bit longer at a temperature about 25°F lower than the recipe calls for to keep the food from burning. This way, it will brown slowly so your crust is perfectly golden and the food is cooked through at the same time.
4. Tone down the acid
Honey is slightly acidic, which is one of the main reasons foods with honey brown quickly. To cook your dish more evenly, tone down honey's natural acidity by adding 1/8 to 1/4 of a teaspoon of baking soda for every cup of honey.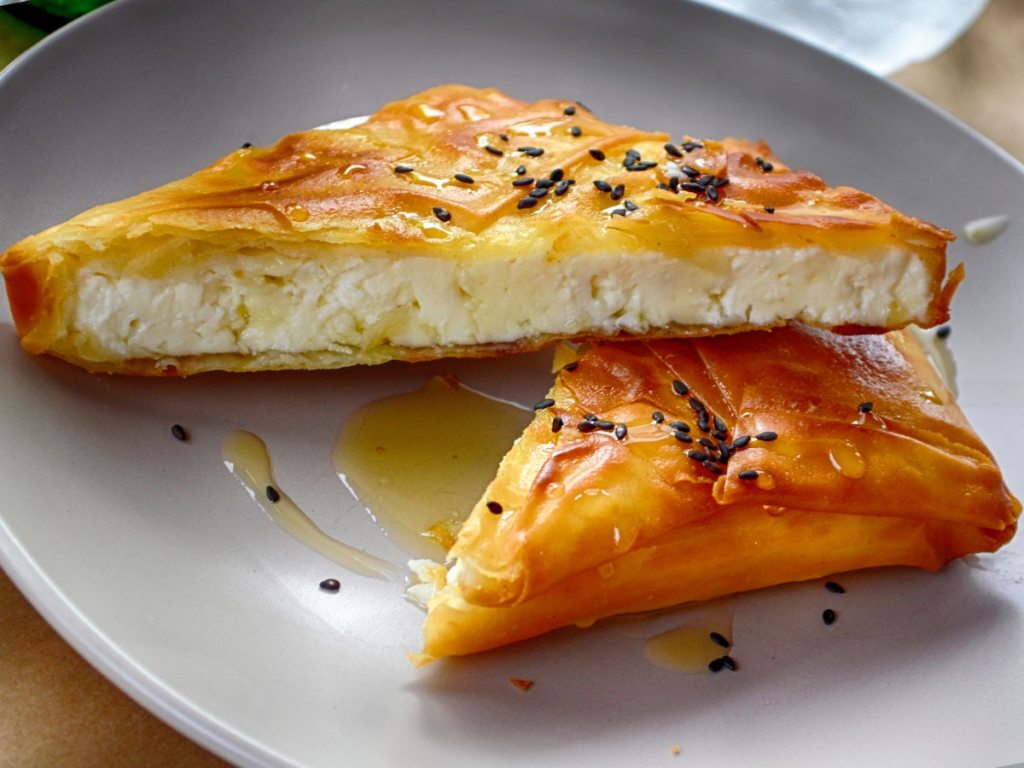 Ways to use honey in cooking
Bake with honey
There are so many incredible ways to use honey in baking that we were hard-pressed to choose a favorite. Suffice it to say that if you like to bake, you will find a plethora of recipes for honey rolls, bread, cakes, pies, cookies, and more.
Sweeten hot beverages
If you're looking to cut down on your sugar intake, this is it. Swap out those packets of sugar in your morning coffee or tea, and use honey instead. It's a sweet alternative that's rich in antioxidants and other nutrients.
Satisfy that sweet and salty craving
Coat plain pretzels with honey and pop them in the refrigerator overnight to set. Add a sprinkle of sea salt when they're done to satisfy your salty and sweet tooth.
Make an easy and elegant 3-ingredient dessert
Wine, honey, and pears. That's all you need to make a slow bake, melt in your mouth dish that will level up your dessert game. Try this at your next dinner party to impress your guests with your five-star cooking skills.
Whip up a homemade honey butter you'll want to put on just about everything
Honey and butter is a match made in heaven. For this spread, which is perfect on sourdough bread, all you'll need is butter, honey, and salt.
First, soften the butter on the counter (don't melt it) until it reaches room temperature.
Using an electric mixer, beat the butter in a bowl until it's fluffy.
Pour in some honey and salt and continue to blend until smooth.
It's really that easy! To finish, transfer the honey butter into a bowl or jar and spread it on bread, scones, or muffins.
Dress your salads with a touch of sweetness
Whisk honey, olive oil, and apple cider vinegar together with your favorite herbs and salt for a light, bright dressing perfect for summer salads.
Honey is so much more than just a sweetener for your tea, so have fun and explore all the ways you can incorporate this natural sweetener into your next meal. As long as you use a light touch and follow the recipe closely, you can add another level of flavor to all of your favorite meals.
Editors' Recommendations