Getting into shape and staying in shape takes a lot of effort. Sure, you can pay for a gym membership, but that means you have to leave the comfort of your home to get a workout in. You can also invest in workout gear for your home gym, but unless you have a ton of space, it's not very practical. The good news is, there's a trending piece of workout gear that not only allows for versatile home exercises, but it can also pass as living room decor so you don't have to hide it away. We've got the scoop on the Ubarre.
Problems with typical home workout gear
Building up your home gym with all of the necessary workout equipment takes up a lot of space. Particularly if you don't have a spare room to dedicate to your exercise routine, your home gym equipment can easily take over and become an eyesore in your otherwise chic and stylish home. The alternative is storing the equipment away when it's not in use, but this is difficult if you have limited storage space to begin with. Additionally, when equipment is out of sight and out of mind, it ends up collecting dust instead of being useful.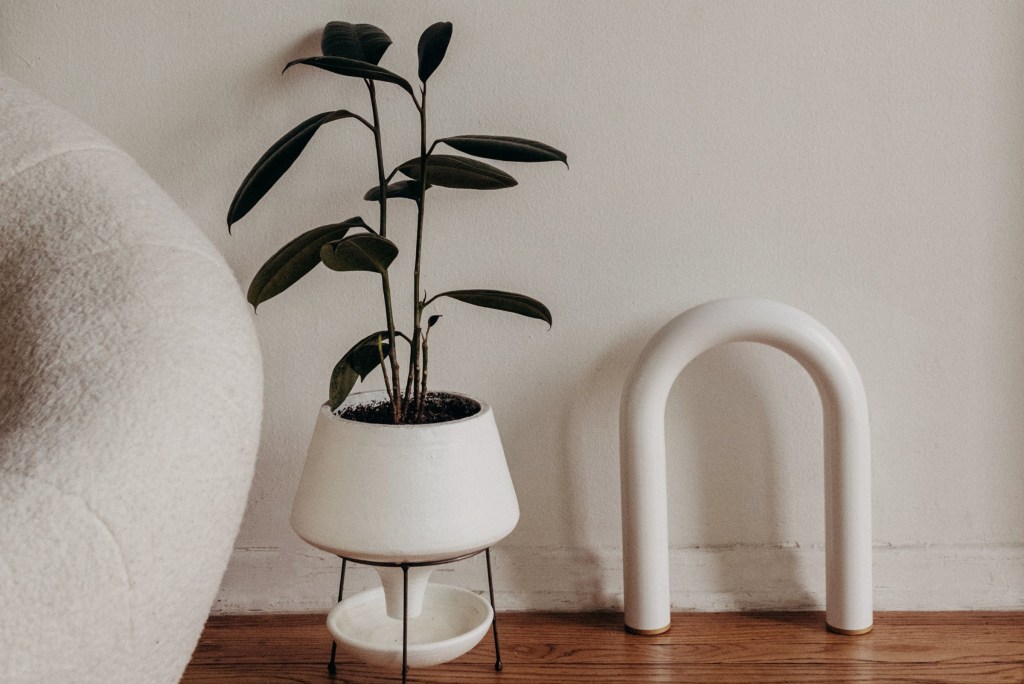 Introducing the Ubarre
The Ubarre, created by Kodi Kitchen and Best U Studio, is a glamorous and chic way to work out at home. Its unique U-shaped design allows for a ton of different types of workouts, and this simple piece of equipment is available in four different weights, ranging from 4 pounds to 16 pounds.
How does the Ubarre double as living room decor?
The simple but unique U-shaped appearance allows it to be a staple in both your workout routine and your living room decor. You don't have to go through the process of storing it when it's not in use and then dragging it out when you want to work out. You can just set it on an end table, a mantel, or in the corner of the room where it will add to your trendy decor, not detract from it. Plus, it's available in five matte colors so you can pick the one that best fits your existing decor.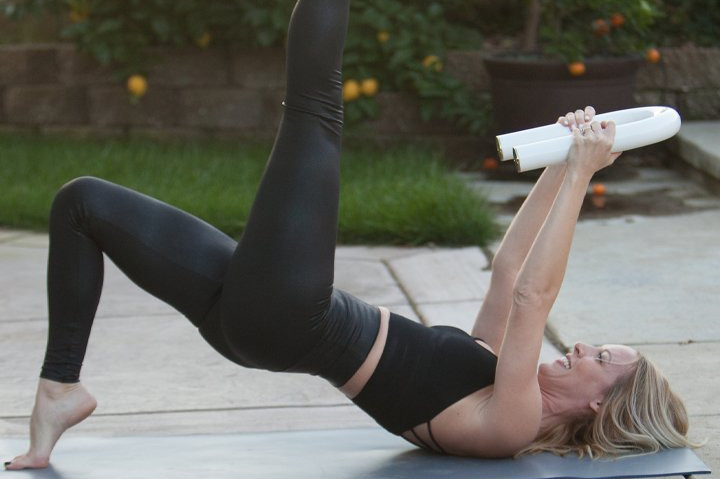 At-home workouts to do with your Ubarre
The U-shaped design lends itself to tons of workouts. To get you started, here are some of our favorites.
Yoga/Pilates
To add a challenge to your at-home yoga or Pilates sessions, use your Ubarre as an added weight while you're holding different positions. You'll be impressed by how quickly how strength improves!
Strength training
Speaking of building those muscles, use one of the heavier Ubarres to build up your strength during circuit training exercises. Use it as a dumbbell to work out your biceps and triceps, or hold it while you're squatting, lunging, or crunching to strengthen your legs, abdominals, butt, and core.
Stretching
The U shape isn't just sleek and decorative; it's also useful for stretching. Use the curved design to pull your legs and arms around your body, stretching out your leg and back muscles.
Home gyms are certainly a dream, but if you don't have the space for all the necessary workout gear, it may not be the best option. However, you don't need to bite the bullet and get a gym membership just yet. The Ubarre will enhance all of your at-home workouts and look stylish while doing it.
Editors' Recommendations