How nice is it to see the natural lines of wood grain? Wood can be a relaxing design choice, but it isn't always practical. A simpler option could be a wood wallpaper, designed to apply to your walls or surfaces and then be removed when you need a change. And with our top favorites for wood grain wallpapers, you'll be on your way to that rustic design you dream about.
If you have the time to install wood accents, that's wonderful. For many of you, that option isn't on the list quite yet. Wallpaper can give the look of wood without giving you sawdust headaches or tearing into your rental walls. Make a dramatic statement instead of a wood grain wallpaper and start with the ones on our list.
Abyssaly Wood Wallpaper
Best Overall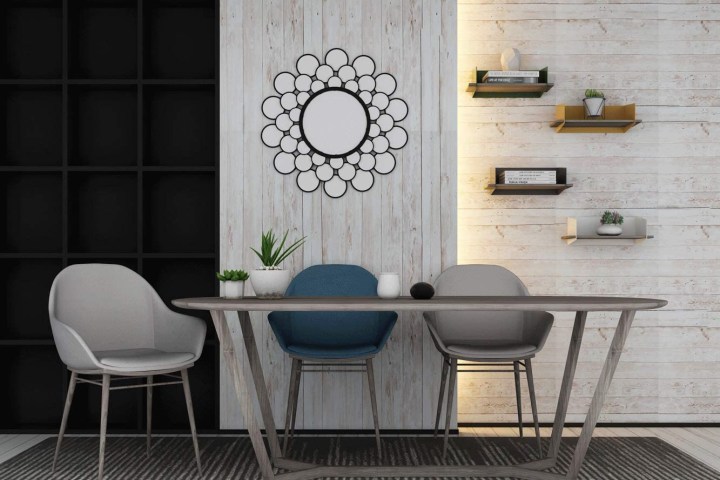 Abyssaly's peel-and-stick wallpaper features a trendy whitewashed wood plank design in conven-iently rolled strips. You don't need any wallpaper glue, and the final product can be wiped down with gentle soap and water to stay clean. Just install on a clean, dry surface for best results and press down for a smooth yet durable finished product.
PracticalWs Blue Distressed Wood Wallpaper
Best Patina Design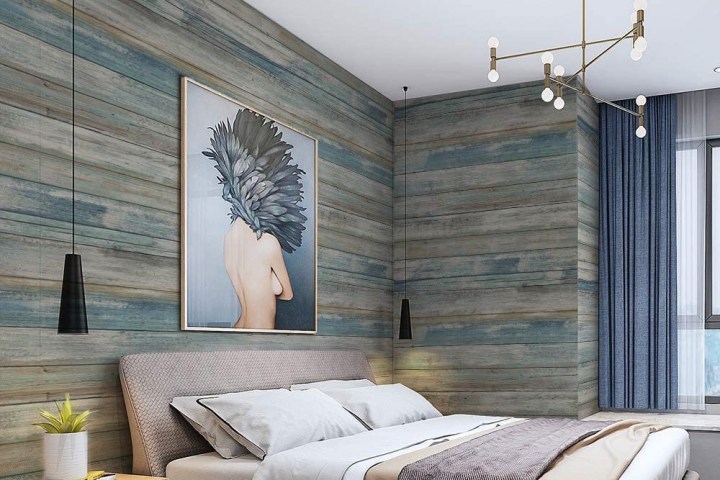 For a dramatic impact, patina wood wallpaper is a great option. This one features a peel-and-stick design that you can reposition any way you like without damaging your walls. You don't need glue, and the surface is a realistic wood finish that you can just wipe clean. It's also straightforward to measure and cut but is more durable than cheap wallpapers.
Heroad Distressed Wood Wallpaper
Best Distressed Design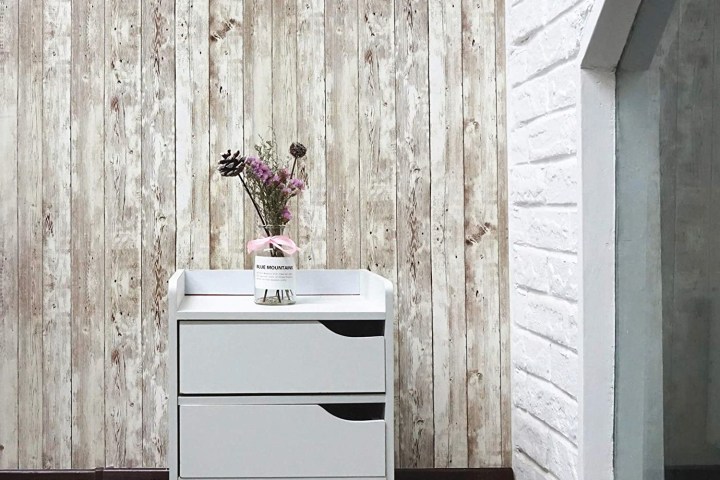 The distressed design of this wallpaper gives you a rustic feel with minimal effort. It features a peel-and-stick design with an easy-to-clean surface. It's packed by the roll for simple installation and includes gridlines on the back so you can measure and cut accurately. When you're ready for a change, just remove it with no mess left behind.
Woodgrain is always a design win. When you can't use real wood or you don't have the time for a massive renovation, wood grain wallpaper can get you started. Transform the look of your space with one of our favorites from our list; your space and your calendar will thank you.
Editors' Recommendations