Comfort and functionality pair beautifully with storage ottomans. These handy furnishings are the perfect way to create more storage space inside your home while keeping it aesthetically pleasing. They also hide items away, to keep them out of sight and out of mind.
Storage ottomans are a convenient solution to stash away your throw blankets or other miscellaneous items into an elegant-looking piece that enhances the style of your home. Put your feet up after a long day of work or add an extra seat to your living room while incorporating a decorative element that complements the sophistication of your home. Let's take a look at some of our favorites.
HomePop Round Leatherette Storage Ottoman
Best overall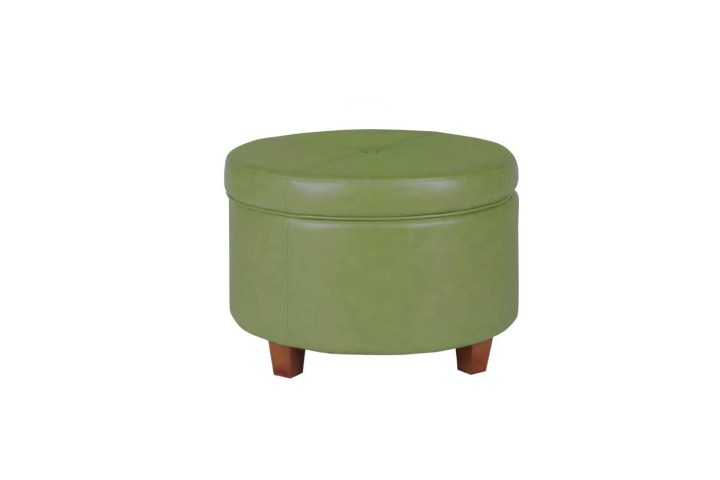 Give your room a pop of color and style with the HomePop Round Leatherette Storage Ottoman. The rich, leather-like fabric, tufted buttons, and decorative stitching of this ottoman give it a classy feel that is timeless. It features solid wood legs that are sturdy and enhance the elegance of this piece.
Ornavo Home Foldable Linen Storage Ottoman
Best budget storage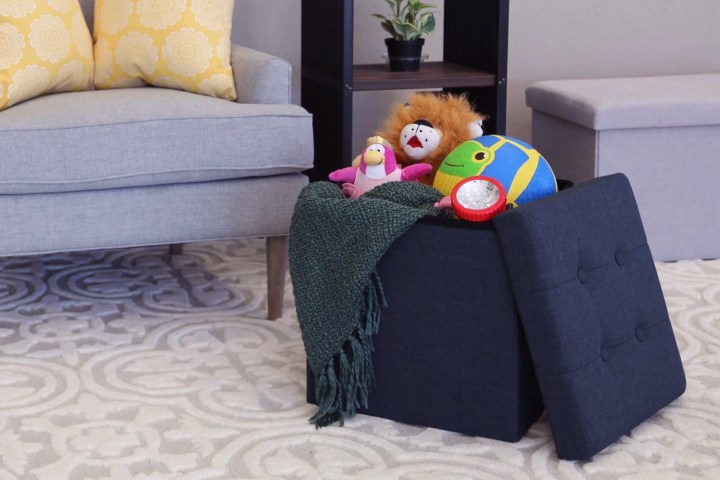 When you're looking for great quality and appearance at a good price, the Ornavo Home Foldable Linen Storage Ottoman is the perfect option. This cubic piece doubles as a footrest, coffee table, or stool that can also store a variety of items to help keep your home organized.
Convenience Concepts Storage Ottoman
Best looking storage ottoman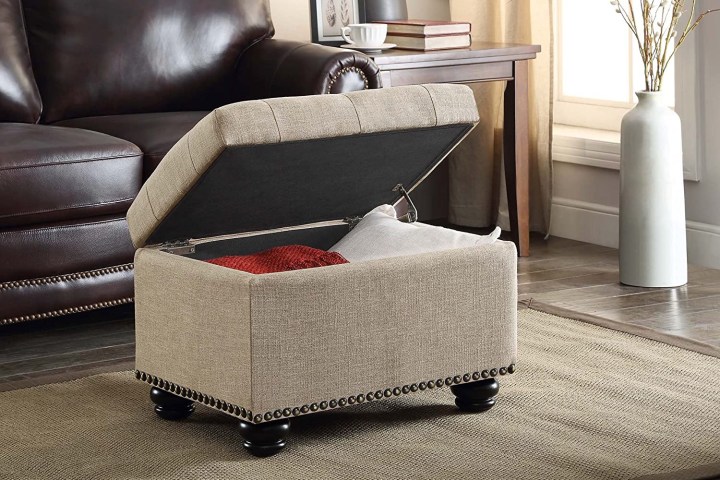 With the classic luxury of tan linen fabric, the Convenience Concepts Storage Ottoman is a handsome seat that elevates the decor of any room. The details are in the turned feet and nail-head beads take this ottoman to the next level. It also creates added storage for frequently used items, to help always keep your refined home tastefully organized.
Why store your overflow items in a closet when you can give your home a decorative boost and create more space with a storage ottoman. These elegant pieces add functionality and an elegant aesthetic to any room. With the items on our list, you can find the best ottoman to fit your budget, taste, and storage needs of your home.
Editors' Recommendations