The harvest, fall, and Halloween seasons are here, which means it's time to redecorate your home and living spaces to match the mood. If you play your pumpkins right you can find some excellent yet simple decorations that will last across multiple seasons, up until Thanksgiving and maybe a little after. That way, you don't have to redecorate anything until Christmas, but your home still looks fantastic! And if you're worried about having a cliche look, there are ways around that!
Of course, it's much better if those decorations are affordable and don't break the bank! No one wants to spend all of their hard-earned money on simple decorative items that, let's be honest, aren't always all that functional. Walmart is one of the best places to go for Halloween gear that meet all of those requirements. They're affordable, they're high-quality, and there's a huge selection to choose from! To make things a little easier, and in the spirit of the season, we harvested some awesome decor that you can place just about anywhere in your home to dress it up properly! You can check out all of our favorite selections below, or you can just sort through the fall-themed items yourself to see if there's something you like better!
Best Arrangement – Autumn Maple Leaves and Berries Fall Harvest Candelabrum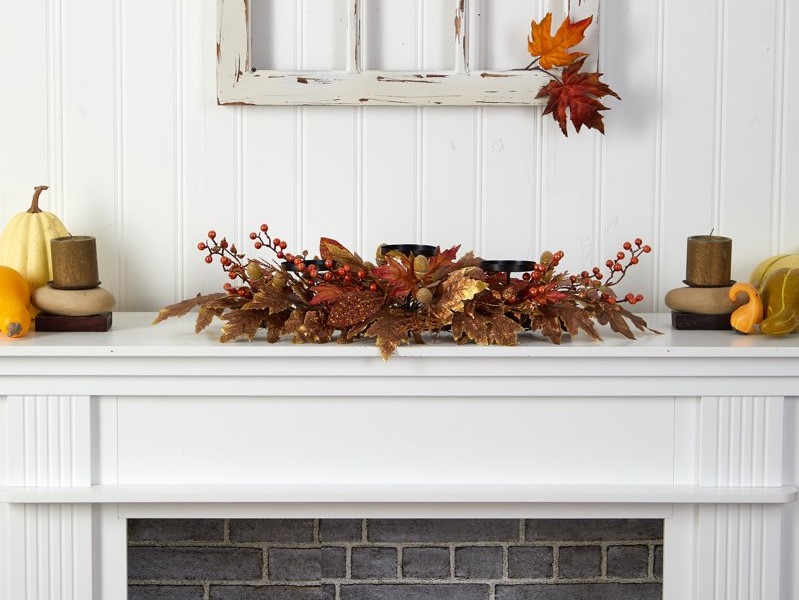 Table, shelf, mantel, this unique arrangement includes a life-like collection of leaves, berries, and beyond. It captures the beauty of the fall season perfectly. There are 3 candle stems built-in, as well, for smaller-size candles. It's just $89 at Walmart right now, and it's oh so worth it.
Best Centerpiece – Harvest Gold Pumpkin Floral Tabletop Decoration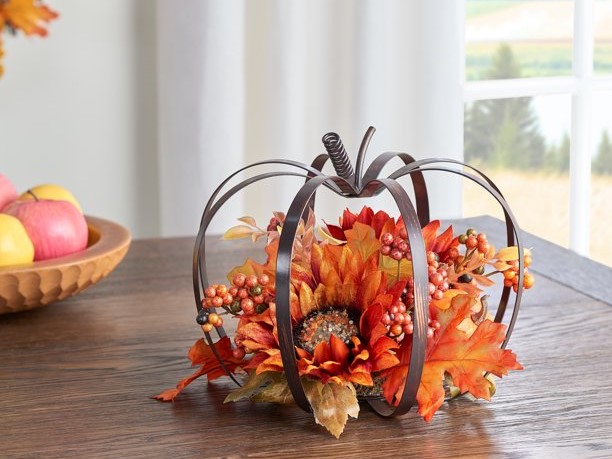 This centerpiece has a lot going on, but that's what makes it so perfect for the season. The metal pumpkin-shaped frame is subtle yet stunning, while the floral arrangement inside certainly makes it all pop! It features orange sunflowers with fall-colored leaves, berries, and mini pumpkins. What more could you ask for? It's ideal for tables, shelves, or wherever you feel is a great place to show it off. It's only $13 at Walmart, too!
Best Table – Granary Modern Farmhouse Coffee Table
You need a space to put drinks, more decor, magazines, remotes, candles, or even oil diffusers, and what better place than a coffee table? This one comes in two rustic styles, gray or dark brown and both look fabulous. It will add character and style to any room, with a faux concrete finish on the top and a unique "X" base to support the bottom. $100 at Walmart is the price, which isn't too bad at all, and that includes free shipping!
Best Lighting – Woodgrain Touch Table Lamp with Walnut and Brushed Brass Finish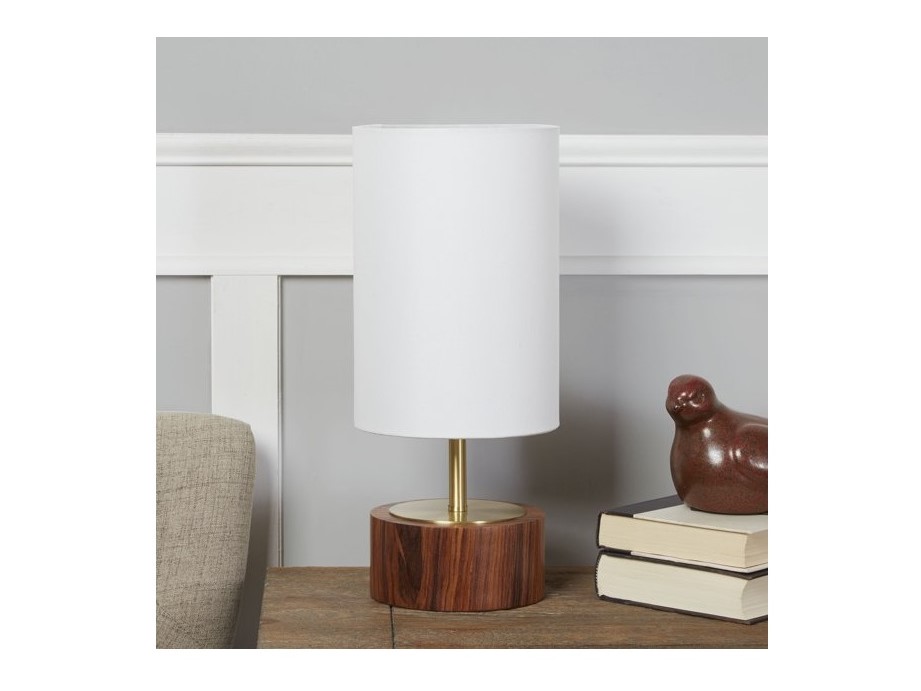 This lamp merges modern technology with a retro design to give a delightfully Mid-Century Modern look to any space. You can turn the light on and off with a quick touch. The woodgrain base and brushed brass mast work well together, completed thanks to the elegant shade. Grab two, or four, to keep things symmetrical! A single lamp is $27 at Walmart, but if you grab a pair you'll get free shipping.
Best for Anywhere – Harvest Galvanized Metal Windmill and Tabletop Decoration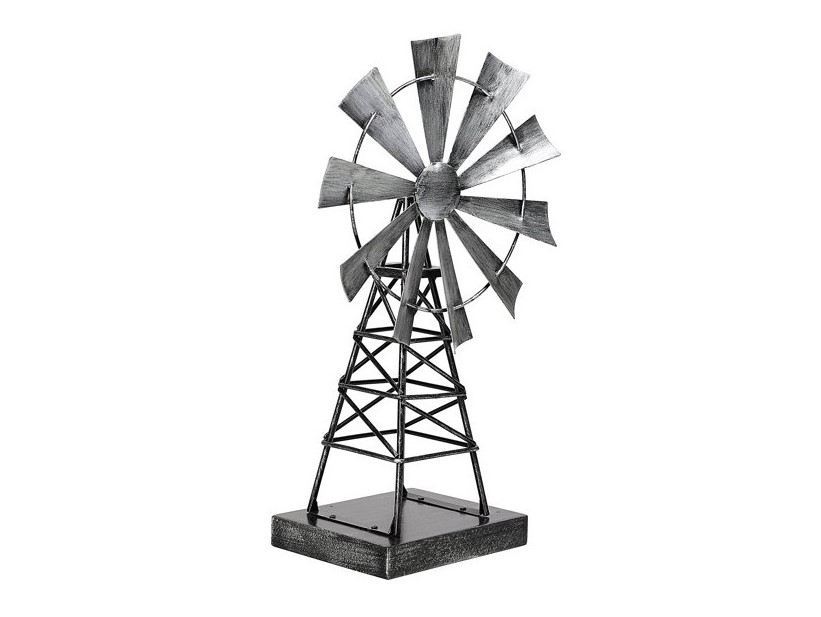 This 12-inch tall windmill can stand on your mantel, a tabletop, in your foyer, living area, on a shelf, or just about anywhere — provided there's enough room, of course! The frame is made of galvanized metal with spinnable rotor blades, not unlike the real thing. It will give a country farmhouse feel to any home or space, perfect for the fall and harvest seasons! It's only $13 at Walmart too, which is even better!
Best Pillow – Faux Leather and Linen Throw Pillow with Tassel Accents
This 18-inch by 18-inch throw pillow is shaded and textured perfectly for the fall season. You can set it out now, just before Halloween, and leave it out long past Thanksgiving. The top is a darker brown with a faux leather design, while the bottom is closer to a stitched linen. It's a farmhouse or ranch-style look! They work well together, especially if you have similar shades already on your couch, whether from a throw blanket or the cushions on the couch. It's just over $10 at Walmart, but we recommend grabbing a couple, at least!
Best Wall-Mountable – Farmhouse Wood Wall Plaques Set
It would not be a farmhouse, harvest, or fall look without rustic farm doors somewhere in there. But rather than swap out all of the doors in your home, you can go with something a little smaller and easier to prepare. This two-pack includes mountable farmhouse door frames. They have a 34-inch height, with a 14.5-inch width, and 2-inch thickness. They even have decorative metal casters attached to make them look like authentic sliding doors. Unfortunately, no hanging hardware is included so make sure to grab some! This set is $74 at Walmart with free shipping in the rustic multi-color and distressed style. You can also choose different colors like black, brown, and gray, but the prices vary for those.
Editors' Recommendations