When you think about decorating for the fall, you likely think of pumpkins, festive gourds, brilliant hues of red, orange, and yellow, and anything that makes you feel warm and cozy. Of course, as with any seasonal or holiday-themed decor, it's easy to go overboard, picking cliché items that can make your home feel outdated or uninspired.
Gone are the days of cornucopias filled with plastic gourds and husks of corn. Instead, incorporate harvest decor in more creative ways, all while keeping it classy. Here are a few ways to say, "Hello fall!" without making your home look like the seasonal aisle of a party supply store.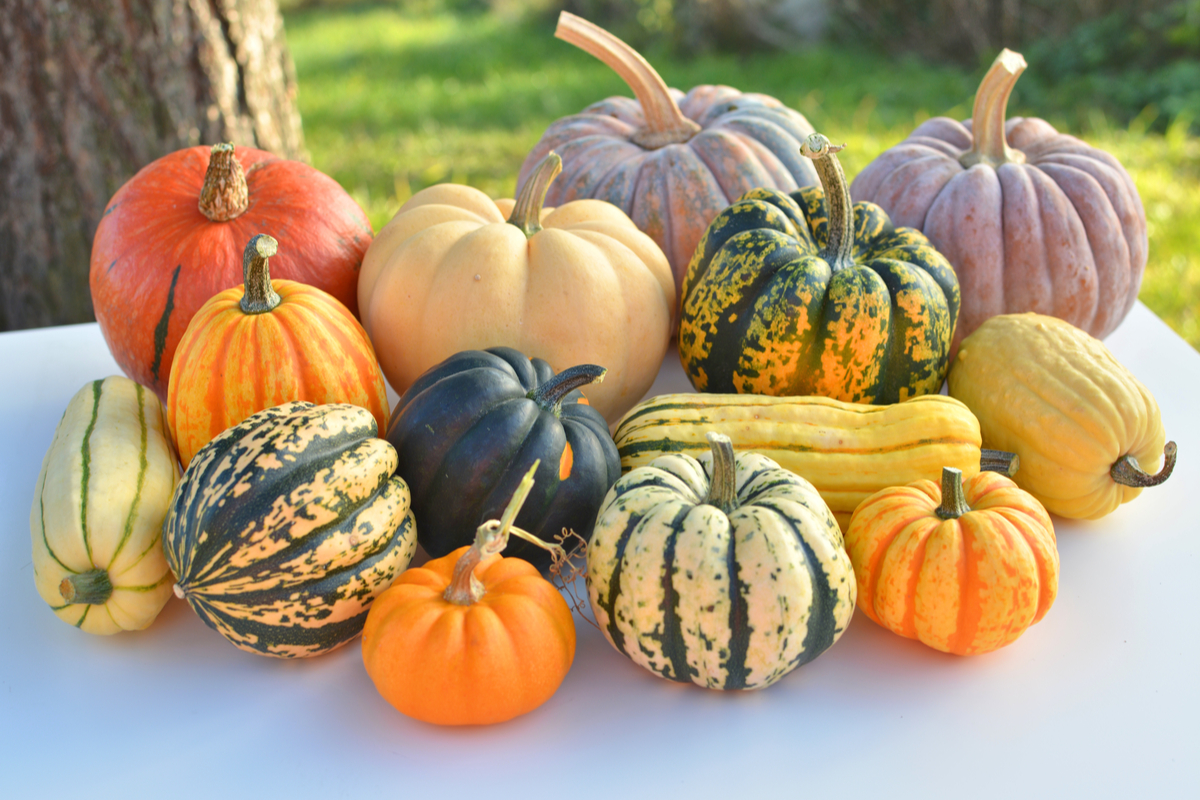 Bring on the pumpkins
Bringing in real pumpkins of all shapes, sizes, and colors will never go out of style when it comes to home decor. You can use them both inside your home and outside on the front porch to welcome friends and family. Pumpkins and gourds come in so many varieties, and they are such iconic aspects of fall that they really deserve a place somewhere in your design. You can place them in threes and fours throughout the living room, kitchen, and dining room to offer a classic design for the season.
Traditional doesn't always mean cliche — you just need to decorate with a light hand and try not to fill your home with pumpkins top to bottom.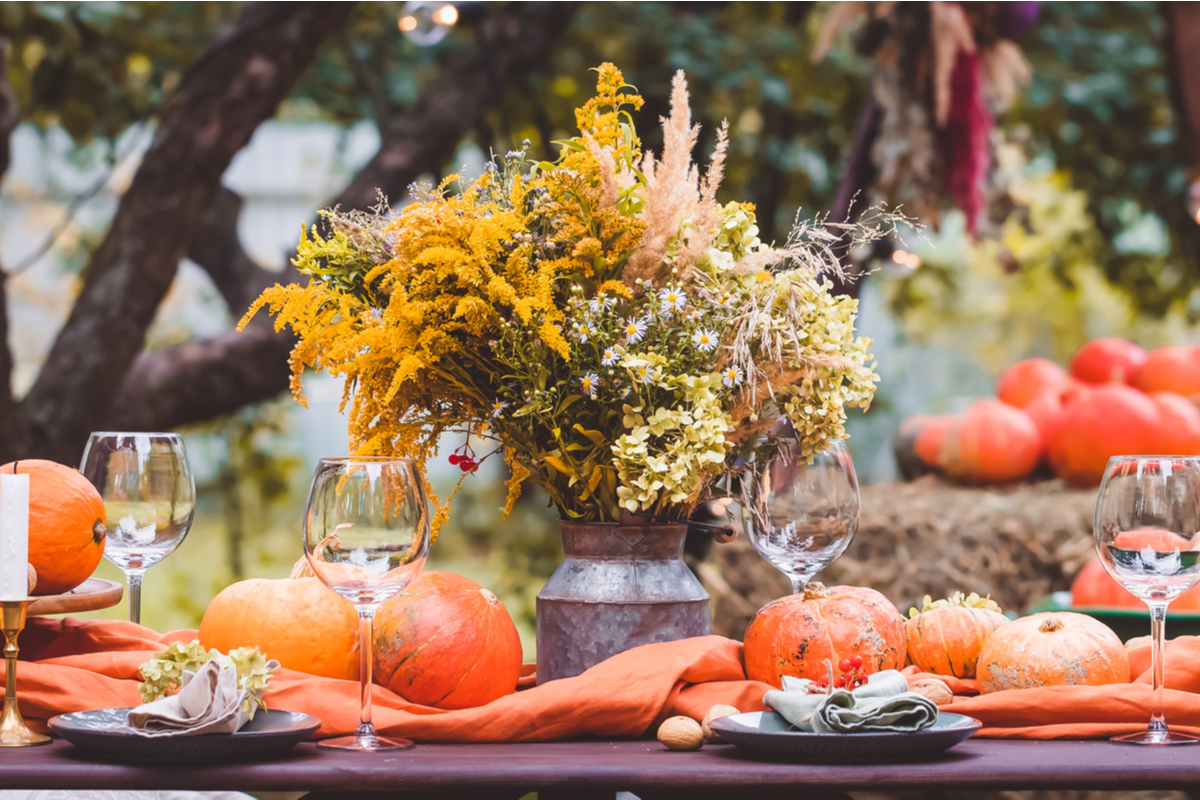 Use seasonal flowers
There is nothing more eye-catching than a dramatic floral arrangement, and fall is the perfect time to make one the focal point of your kitchen or dining table. Don't just stop at flowers, though. Get a little creative and use all the elements of the season including tree branches, cranberries, pussywillows, and wheat stalks. For a more natural, rustic look, opt for wildflowers and mix up the colors and heights of the arrangement so it doesn't look so carefully curated.
DIY that isn't cliche
You can display some of your own handiwork in your home as well, and we aren't talking about your run-of-the-mill Jack-O-Lanterns or styrofoam ghosts (though they still hold a place in our hearts). Instead, use seasonal fruits like pears or squash and line them up on a mantle or kitchen island. Write letters on each like "W-E-L-C-O-M-E." You may also want to try your hand at creating your own wreath. All you need is a circular template, flowers (fake or real), and some twine to hold it all together.
Preppy farmhouse
Take different design styles and mix them together in a classy way. Bring out some preppy elements like gingham ribbons or pillows, and mix them together with antique wood baskets filled with seasonal fruit. Find an old copper umbrella stand and fill it with solid wood walking canes tied with checkered ribbon. This gives the home an updated, but still cozy, rustic style.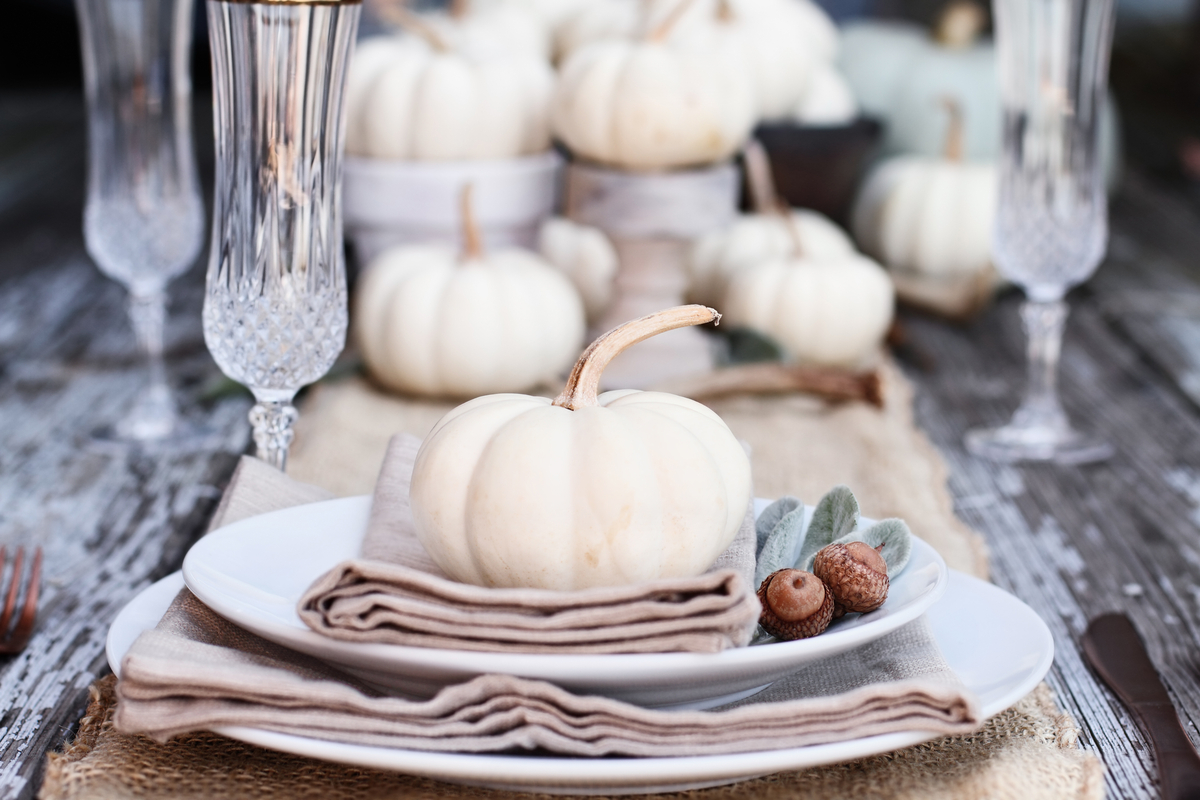 Go neutral
To celebrate the bounty of the harvest without creating a style that's too "in your face," consider using a muted color palette like shades of ivory, light gray, or light green. The neutral or monochromatic allow you to fill the space with your favorite fall decor, but the simplified color palette keeps it classy and elegant.
Less is more
Your home doesn't need to scream fall in order to appropriately celebrate the season. Your guests will appreciate the small touches like a few pumpkins leading up the stairs to your front door, a fall wreath inviting them in, apple pie-scented candles in the living room, and a dining table layered with a burlap table runner, a vase of seasonal flowers, and mini-pumpkins. You don't need to transform every square inch of your home to show your love for the season.
These few ideas are certainly not the only ways to incorporate fall decor into your home. At the end of the day, it comes down to what design and decor speak to you. Take these ideas as jumping-off points, then edit and customize them to design a space that's uniquely your own. Also, don't be afraid to try something you haven't done before. You may be surprised to find that the colors, patterns, and textures you tend to shy away from may end up looking exciting and fresh.
Editors' Recommendations