Is there a Christmas tree on sale on Black Friday that you would love and that would be available to ship well before the big day? The short answer is yes. While supply chain issues caused by the pandemic have created a shortage on everything from couches to building material to even the most central of holiday products — the tree — there are stores that have stock available and are ready to ship. That's the good news. The bad news is that prices will be higher this year if you're in the market for a new tree and you'll want to act now to ensure it arrives in time to decorate and enjoy.
Black Friday Christmas tree deals will be few and far between, but here's where to go if you need an artificial tree this year (and why we love them).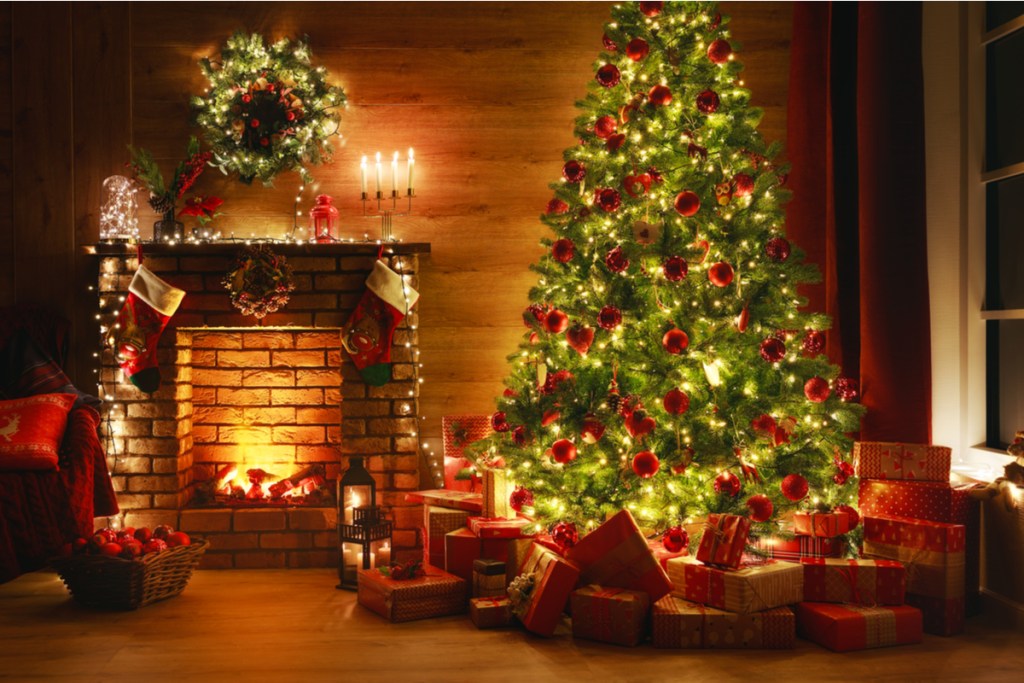 Where can I find pre-lit Christmas trees?
Amazon is one of the best places to find Black Friday deals of all kinds, and that extends to Christmas trees. They have some gorgeous, pre-lit trees available to ship by the end of November that would look stunning in your living room. The OasisCraft six-and-half foot tree is a steal at just under $200 on sale, and here's why:
The tree comes in four sizes up to 7.5-foot
600 colorful lights
Easy to assemble
Can be used indoor or outdoor
If you're a fan of white-only lights and need something bigger, check out this nine-foot tree from the National Tree Company Store that's 56% off right now on Amazon. Here's why we love it:
Thousands of 5-star ratings from actual customers
900 LED bulbs that can switch between white or multi-colored depending on your mood
Hypoallergenic, fireproof needles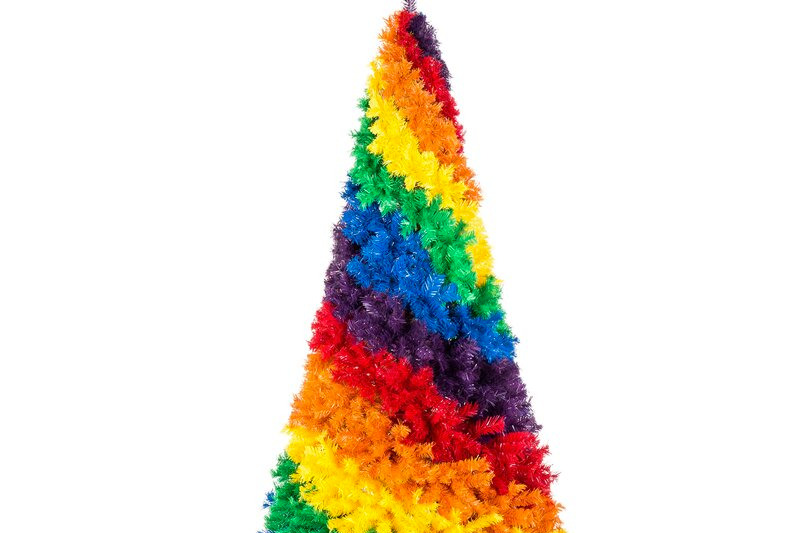 Where can I find a unique Christmas tree?
If you want something different this year, Wayfair has some stunning options for you. The Holiday Aisle six-foot all-white tree would be the perfect backdrop for a living room, and it's 61% off for Black Friday. Here's why we love it.
Pre-strung with 350 clear lights
Thick full branches give this tree a warm, inviting feel
Stay-lit lights (stay on even if a bulb burns out)
If you really want to go all out, this rainbow tree, also from The Holiday Aisle, will stand out above the rest. It's seven feet tall, and will brighten up any living room for this holiday season.
Get it next week if you order soon
Have the most unique tree in the neighborhood
Not pre-lit but would look pretty with white lights
On sale for 47% off
Where to find a skinny tree
If you have a small living room or want to put your Christmas tree in a small nook in your home, this skinny tree from Lowe's is the ideal option for you. The Colorado Spruce is tall but full, and here's why we love it.
Comes with 400 LED mini-lights
Easy to set up
Foot petal changes lights from white, to multi, to light show
Realistic looking
All of these options will ship by the end of November, giving you plenty of time to decorate the tree and get all the presents underneath before Santa pays you a visit. If you have your heart set on a tree but shipping delays are causing you heartburn, look for ones that have curbside or in-store pickup, so you can be more in control of when you get it.
Prices are a bit higher this year because of shipping costs and delays, but there are still deals to be had like the ones above if you look hard enough. With all you've been through during the past few years, not having a Christmas tree isn't an option, so get shopping now before it's too late.
Editors' Recommendations