If you are sick and tired of looking at your drab kitchen are on the hunt for a new style, consider a red and white color palette. Red is certainly a bold color, but with smartly picked decor and a balance of white and neutral tones, you can incorporate this theme without overwhelming your senses. Bringing this romantic color into the kitchen will most definitely liven up the heart of your home, and you only need a few pieces to achieve this aesthetic. Simply adding colorful decor, chairs, and textiles will go a long way in transforming your space.
There's a place for red in any style kitchen from rustic to traditional to modern, so there's no concern about mixing too many themes. It's time to give your kitchen the facelift it deserves, so take a look at these red and white kitchen ideas that are sure to get your creative juices flowing.
Get out the paintbrush
Painting your lower cabinets or center island red is a perfect way to go big or go home. Don't worry about settling for stoplight-red if that isn't the tone you want. Red includes a wide range of shades, so you're sure to find at least one hue that fits your home as well as your personal style.
For a bold cherry red that's reminiscent of shiny '50s diners, check out Positive Red from Sherwin Williams. If you want to nail the color in all its glory, check out this Real Red option, also from Sherwin Williams, that's a tad brighter and bolder. Painting just a section of the cabinetry allows you to play with white in other spaces to make sure the retro feature looks light and modern instead of kitschy and dated.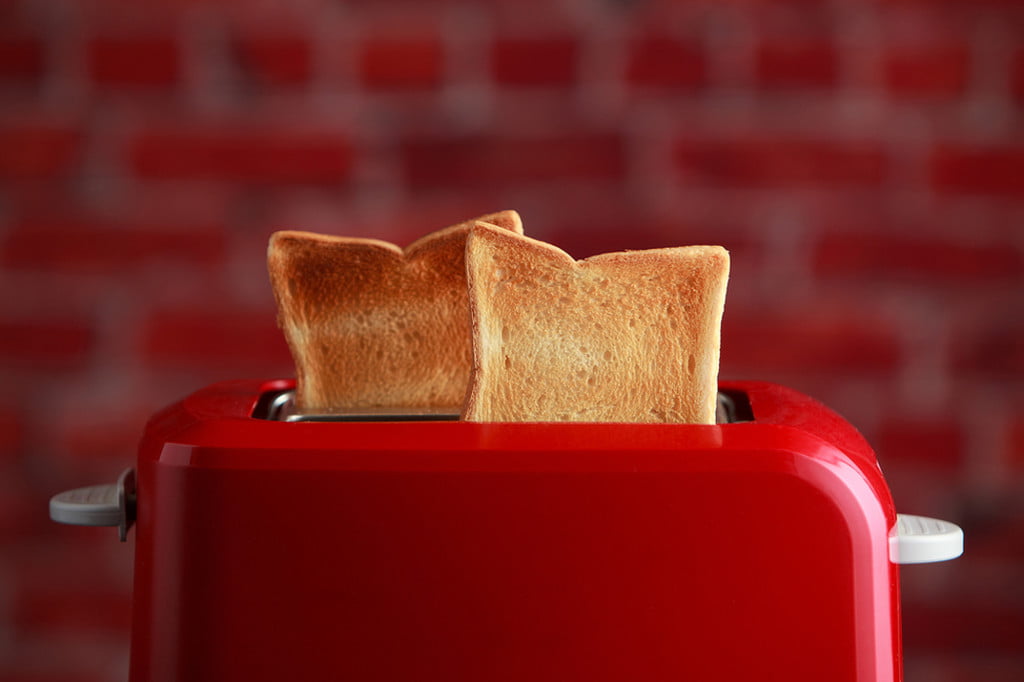 Red appliances
Because red is such a big pop of color, it doesn't take much to infuse the space with it. Bring in this color more subtlety with your appliances. This Kucht stove from Overstock.com is a gorgeous convection gas oven that comes in a deeper red hue that is soft enough to blend with more neutral-toned accents. We are in love with this Retro Smeg refrigerator because it goes all-in on the '50s theme. As a word of caution, if you choose statement pieces like these, make sure other large appliances and furnishings are more neutral in color and style. If you're not willing to commit to all-red major appliances, infuse the color in a smaller way with this cherry-colored Smeg toaster from William Sonoma.
Chairs and benches
Red is an ideal color for bench seating around your kitchen table or bar stools nestled up against your center island. They certainly draw the eye, but because it's spread across multiple chairs or benches, it isn't too overwhelming. For a more modern kitchen, these Hot Mesh bar stools in Humble Red definitely make a statement. We also love these Vogue Furniture red bar stools from Amazon. At $142.99 for a pack of four, these stools deliver the biggest bang for their buck.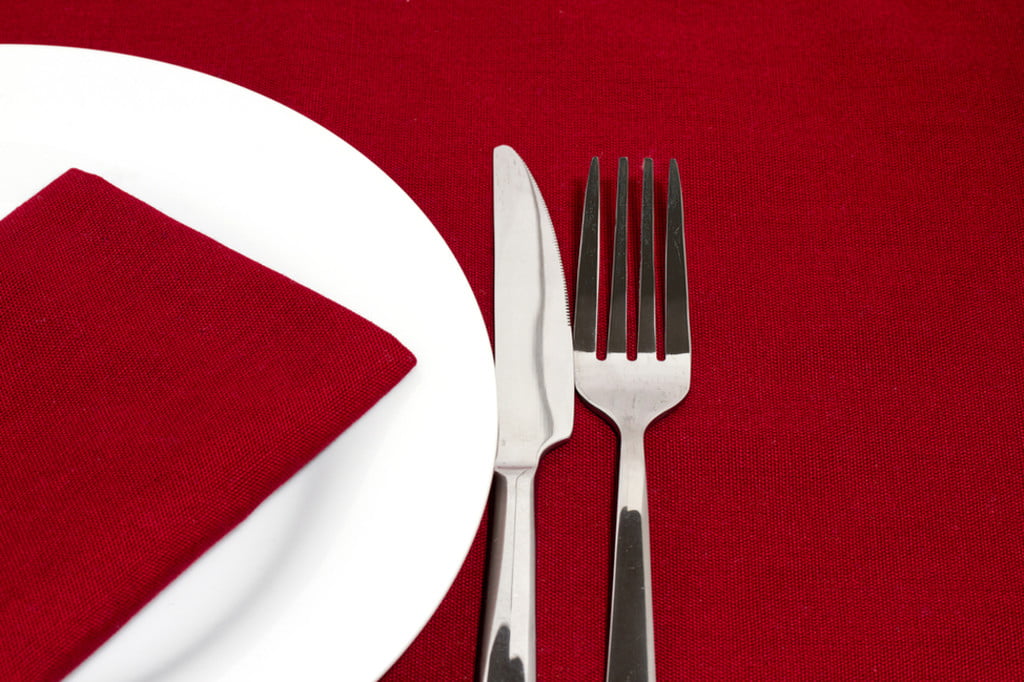 Brighten up with textiles
Textiles are an easy way to add pops of red throughout your kitchen, especially in areas that don't get much light. If you have dark wood tables or black quartz countertops, opt for bold red placemats like these Three Posts Embry cotton mats from Wayfair. They are dishwasher safe too, so clean-up is especially easy. Break up the color blocking with this stone and white table runner, also from Wayfair. To add a few smaller accents, consider red and white dish towels, napkins, or other textiles you regularly have on display.
Red is undoubtedly a dominant color, but that doesn't mean you need to fear it. Adding just a few statement pieces and softening up the room with white and cream accents creates a visually interesting kitchen that is bursting with personality. Even if you aren't committed to the crimson red, don't count out this style for good. Look for understated tones in colors like wine, burgundy, rust-red, or other hues often found in farmhouse kitchens.
Whether you go big and bold with a ruby refrigerator or keep it understated with a maroon table runner, you can create the fun, youthful-looking red and white kitchen of your retro dreams.
Editors' Recommendations