There's nothing quite like a fireplace to create a sense of calm and cozy. Something about the flames and (if it's a real one) the smell of burning wood makes you feel connected and at peace. If your living room has a fireplace, why not make it the focal point of the room? As the nights get colder and the days shorter, it's the perfect time to pay attention to your fireplace and make it winter-ready. There are tons of living room fireplace ideas that you can implement to bring new life to it and make it shine.
No matter if you have a wood-burning or electric fireplace (or even if it's unusable), there are design tricks to liven your fireplace up and make it a focal point that will have your family and friends talking.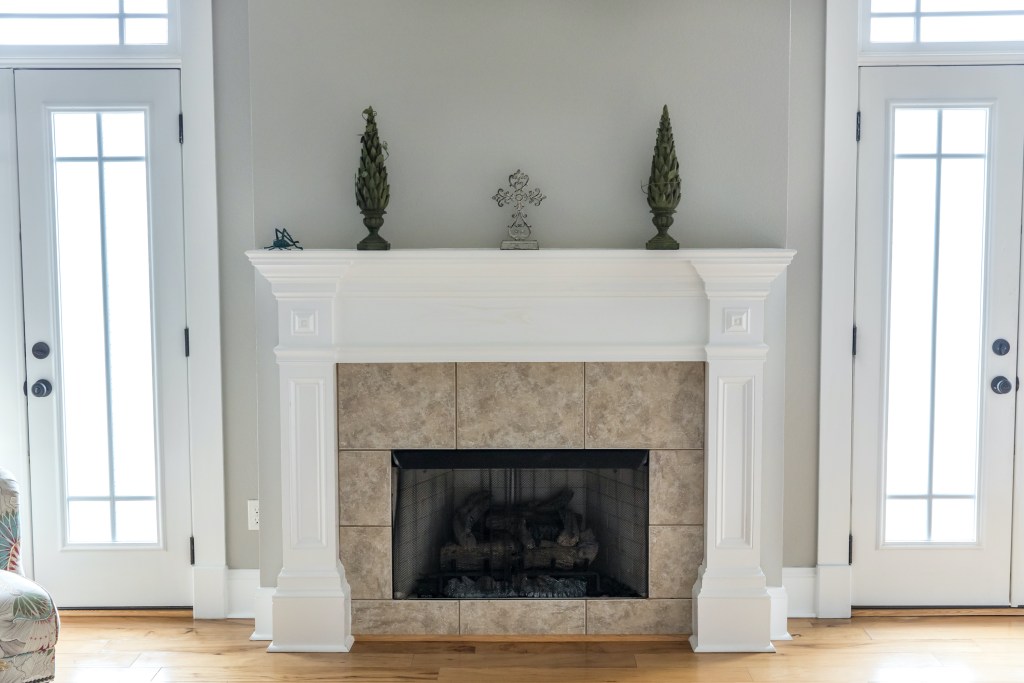 Add unique fireplace decor
One way to make the fireplace the center of the room is in how you decorate it. Unique pieces will draw your eye in without being too overwhelming or taking the attention off the fire. If you're going more rustic, add vintage bottles in varying sizes to one side and a solid stone candelabra to the other. If you want to keep it simple, adding pillar candles to one side and leaving the rest of the mantel bare is a classic way to make the fireplace the star.
Another option is in the wall hangings surrounding the fireplace. We love using mirrors of varying sizes, metals, and shapes and hanging them on either side and above the fireplace to help reflect the tranquility of the flames throughout the room.
Replace the tile or mantel
If you have the budget to remodel your fireplace, you can replace the tile or mantel with a more dramatic version to make it come to life. For a farmhouse feel, we love using this simple wood mantel from Modern Timber Craft paired with a more creative tile, like this vintage-inspired tile. If you want something a bit more daring, we love this Gaudi hexagon tile from EliteTile. Its deep rich color and textured surface would make a statement surrounding any fireplace. Offset it with lighter decor around it so that it doesn't make the room feel too dark.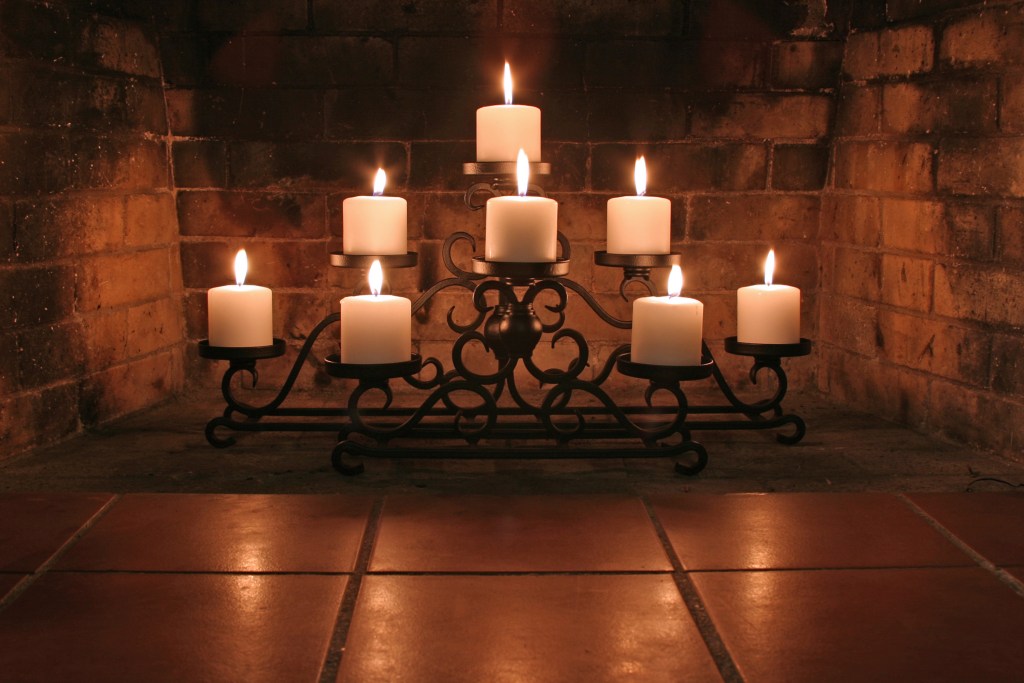 How to decorate a non-working fireplace
If your fireplace is nonfunctional, have no fear. You can still make it the focal point of the space with several options. First, use candles to give your fireplace the warmth of a burning flame without the fire. We love this log candle holder from Plow & Hearth because it adds coziness to the room without the hassle of a wood-burning fire.
Another idea is to stack old books in the middle of the fireplace so it looks like a mini-library of sorts, adding character and charm to the room.
Finally, you can use a fireplace screen like this one from Pottery Barn to block off the space but still use it as elegant decor.
How to decorate a fireplace hearth
We think less is more when it comes to the fireplace hearth. That could mean a stack of logs on one side or a series of taper candles in varying sizes bunched together. It not only leaves the focus on the fire, but it's a classic way to keep the space clean and minimalistic. If it's a wood-burning fireplace, you'll also need your tools, but they can be kept in a simple stand, so they are handy when you need them.
Fireplaces can look different depending on the mantel, tile, or surround and how large they are in the room. The more prominent the fireplace, the easier it is to make it the focal point. It only takes a bit of imagination to bring a small or run-of-the-mill-looking fireplace to life. The mantel and hearth can be used to display treasured items, add additional lighting with candles, and with the holidays coming, become a space to hang stockings and more.
You can also add wicker baskets with throw blankets and pillows on either side to make it even cozier and practical if you have guests who want to snuggle up by the fire and sit. Make sure any living room furniture is positioned toward the fireplace, so it's the first thing in your line of vision when you sit down. All that's left is to sit back and enjoy!
Editors' Recommendations