It can be tricky to navigate a long living room. It takes a careful decorative eye to balance the uneven square footage and create an entertaining space that feels warm and inviting. Adding a table that's too big or a cabinet that's too bulky can immediately make the room feel like it's closing in. If you currently live with a long living room, you've likely tried arranging and rearranging furniture, trying every which way to breathe new life into the space. Don't give up quite yet. With these tips and tricks, you can transform your long living room with a few key rearrangements.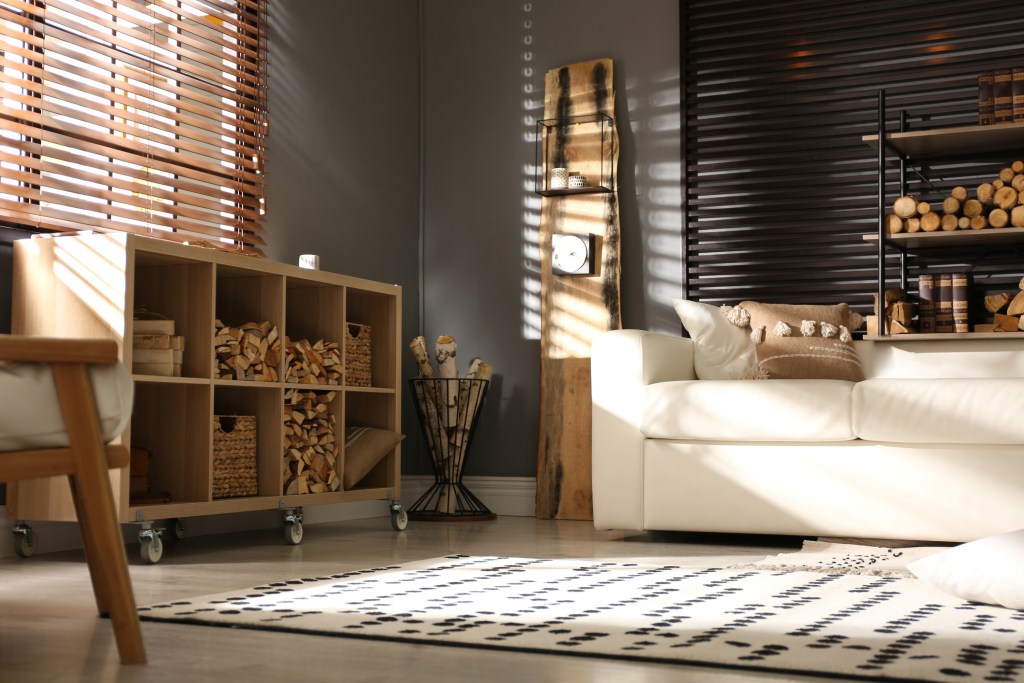 How do you layout a long living room?
The key is finding the right furniture. Chairs and couches with open arms and legs keep any natural light flowing from one end of the room to the other. This can make the room appear larger overall.
Create a dedicated lounge area by setting up two opposing sofas with a glass coffee table in between. At the far wall, place two small accent chairs or a bench (if there is a window) for additional seating, perfect for enjoying that morning cup of coffee. Be sure to leave clear pathways for walking from one end of the room to another.
Don't arrange all of the furniture on either end of the room. Make sure you utilize the space well by placing small, light furniture, like a side table, in the middle of the room. Avoid wide pieces of furniture and opt for more narrow pieces instead that allow for more visible square footage.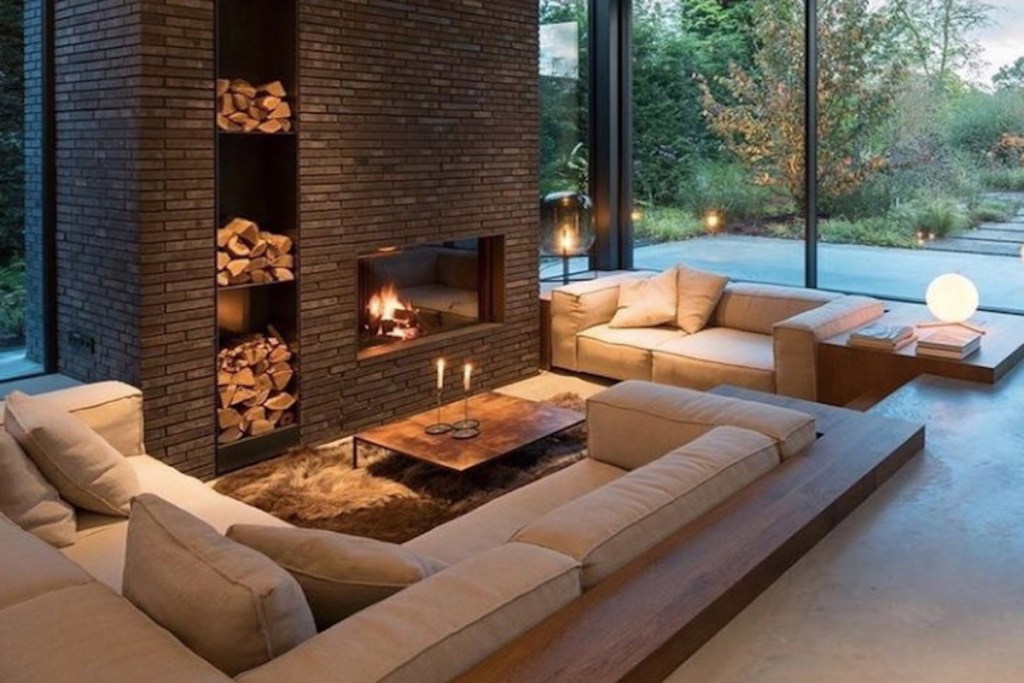 How do you make a long living room cozy?
The key with a long living room is not to overcrowd it. Decluttering the room will help the room look wider almost instantly. This isn't to say you can't have decor throughout the room. Rather, it means keeping things off the floor, removing unneeded items from the tables, and paring down on the number of pillows. Add blankets, curtains, and plenty of wall decor at varying heights to draw the eye up and out, encouraging guests to look at the entire space, and not focus on the dimensions.
How can you use light to make the space feel wider?
Ample light is key to making a long living room appear both wider and cozy. Keep large windows unobstructed, moving any furniture or decor that's blocking the light. To the same effect, pick translucent, light curtains to allow more light in. Add floor lamps, table lamps, and chandeliers for additional light. Add mirrors to reflect the light, illuminating the space even further. For an elegant touch, pick mirrors with frames brushed in warm metals like gold to keep the space both cozy and sophisticated.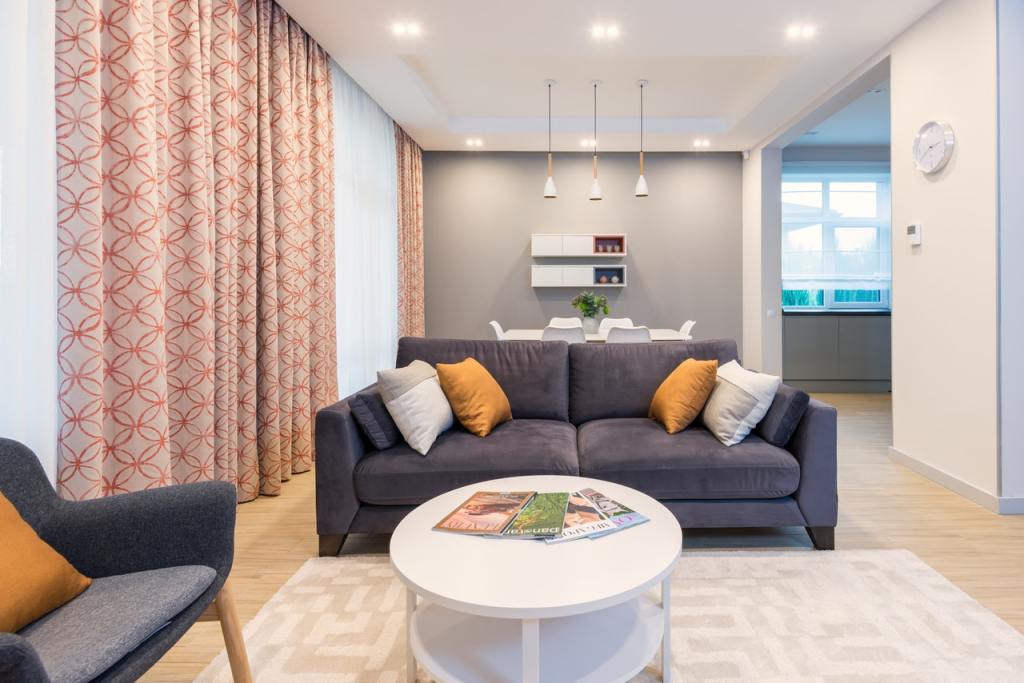 How can you use paint to make the space feel wider?
Paint the long walls a more neutral, lighter tone and coat the end walls in a deeper color. The contrast adds a ton of visual interest and creates focal points that pull the eye away from the long middle area of the room. You can also get creative and use a darker patterned wallpaper as well to create the same illusion. Shades like jade green, navy, and charcoal add a bit of boldness to the room that's still neutral enough to complement your existing decor.
To add a little coziness to this room, focus on quality over quantity. Instead of filling the space with big blankets, and bulky statement pieces, use small, rustic textures to add character without taking away square footage. Incorporate dark wood, natural textiles, candles, and pillows in shades of rust, mustard yellows, and ivory. To take advantage of corner space, add an antique ladder and drape blankets over the rungs, or place a wicker basket there to store extra blankets. You can also create a reading nook in this corner, adding a cozy chair and a full bookshelf.
Adding a floor rug with a pattern (like damask or herringbone) can also create the illusion of a wider space. If the room has a fireplace, add candelabras with ivory pillars on the hearth to make the space feel warm and inviting. To offset the rectangular shape of the room, add circular pieces of furniture like an oval coffee table or circular end tables to give it a more rounded, balanced appearance.
With these tips, your long living room will be the perfect space for hosting gatherings.
Editors' Recommendations