Bed sheets are easy. Pick the highest thread count, and you're done.
Not so fast. The thread count rule of thumb works to a point, but if you've been frustrated with your current sheets, there may be more to it. Choosing your sheets is an essential part of your overall well-being because you spend a good amount of time in your bed. It needs to be comfortable and conducive to your best sleep.
Let's take a look at better ways to land that perfect blend of comfort, durability, and style. You may even find that your bedroom is your new favorite place to be.
What's the deal with thread count?
Thread count measures the number of vertical and horizontal threads per square inch. The idea is a bit like toilet paper — the more threads, the softer and more sumptuous the sheet is.
This is true to some extent, but you can't always take that number at face value. Manufacturers have ways to bump up that thread count number without actually changing the quality of the sheet. A higher thread count doesn't always pass the touch test, states Overstock.
Higher thread counts also mean that the sheet can wear out more quickly. If you invest in a very high thread count only to have a sheet that falls apart the first time you wash it, you haven't gotten the best investment available.
Lower thread count doesn't mean terrible quality, either. One of the best ways to find a good sheet is to touch it. You may find that a 200 to 400 thread count sheet feels just fine in your hand and can stand up to laundering or wear and tear.
If you can't get to the store (or don't want to — we see you), most experts agree that a thread count between 300 to 800 will sit right in that sweet spot of soft and durable. Look for organic materials, as well. This is a good sign that the sheets are more thoughtfully made.
What about the weave?
Weaving used to be really important, but now that we have the machinery to produce high-quality fabrics, it isn't as necessary to know. Many manufacturers may not even specify the specific type of weaving.
Here are three you should be familiar with, just in case:
Sateen
Sateen weaving produces silky fabrics that are very soft and good for sensitive skin. They aren't quite as durable as other weaves, however. If you wash your sheets often, these won't stand up over time. Satin uses only silk threads; sateen is the same weave with materials other than silk fiber.
Percale
This is the most traditional weaving type, using an over-under method. Percale sheets are often crisp feeling rather than satiny-soft, says The Spruce.
Combed cotton
Manufacturers can remove the short fibers of cotton, leaving the long ones for a durable, soft weaving.
Flannel
Sheets of a flannel type can be cotton or sometimes wool. They're brushed to give the fibers a plump, fluffy appearance, and are great if you tend to sleep cold.
Jersey
Jersey is loosely woven cotton fiber. It's designed to feel more like a T-shirt, but it doesn't last as long as other weaves. However, it's a comfortable option for hot sleepers or sensitive children.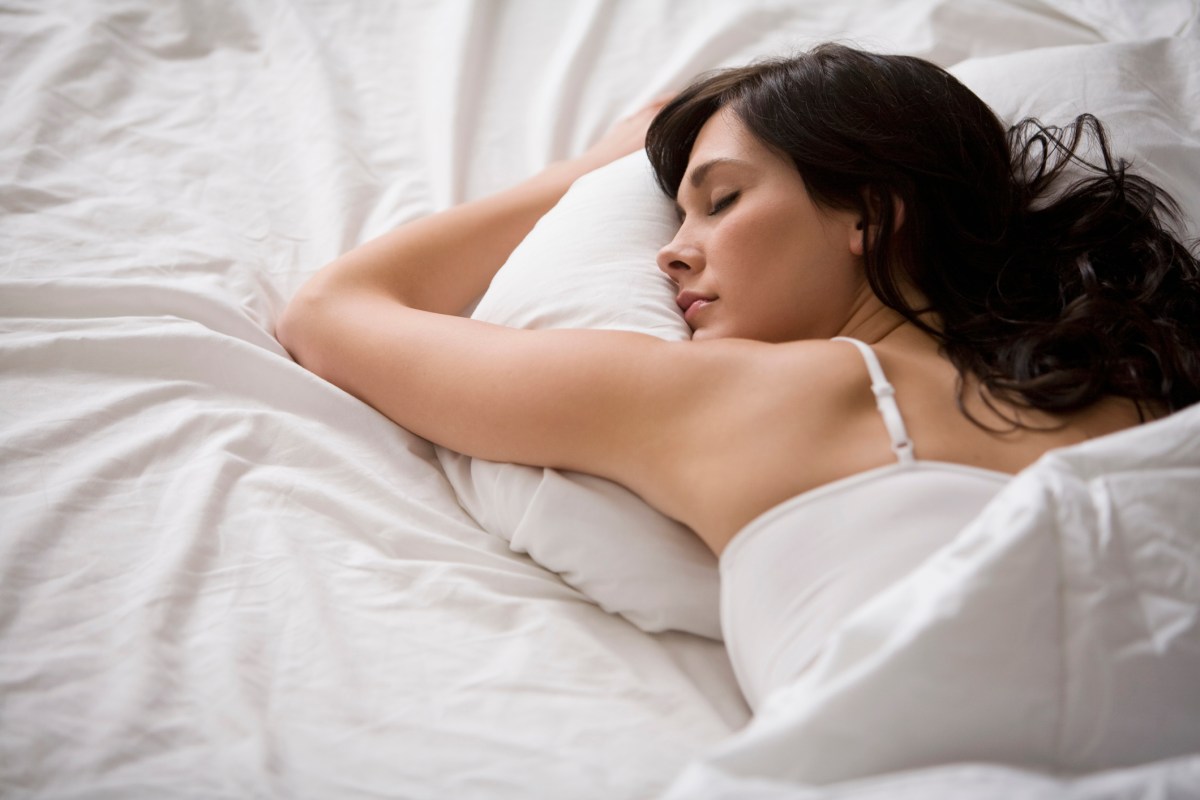 Choose for your skin type
Sheets come in all sorts of fibers. The materials do matter somewhat. If you aren't in the store to feel the sheet directly, they can give you an idea of what the finished product will be like.
Polyester
Durable material that resists pilling better than other materials. If you're hard on your sheets, these can stand the test. They may irritate sensitive skin and can hold in heat — good or bad, depending on how you sleep.
Cotton
Standard cotton is durable and crisp. It's more breathable than polyester, but it can pill over time. Washing in hot water can cause changes in size, as well. These are excellent all-purpose sheets for guest bedrooms or someone not looking to spend much on good sheets.
Egyptian/Pima cotton
Egyptian and Pima (grown in Peru) are widely considered the first and second best, respectively, of bedsheet materials, says HGTV. They produce long-fiber cotton, are ultra-soft, and hold up better than some other material types. These are also the most expensive.
Silk, bamboo, modal
These materials are often woven in with cotton to produce natural fabrics that hold their shape or feel softer. Modal is fiber from a beech tree's pulp.
Consider your situation
Sheets are a lot more personal than some manufacturers want you to believe. Higher thread counts are almost always more expensive, but the real feel of the fabric will depend on your preference. With all the ways that manufacturers gently bend the truth about the fabric and thread counts, the best option is to think about your goal for buying sheets:
Do you sleep hot or cold? – Sure, sateen may feel softer, but if you're a sweaty mess at the end of the night, are they worth it? Percale may be a better choice. Or if you're always freezing, a 300-thread-count flannel sheet may be perfect.
How hard are you on your sheets? – All sheets soften over time. If you're the type to wash your sheets every other day in hot water (hi, sweaty sleepers!), you may need something a lot more durable than those ultra-soft high thread counts.
What bed are these sheets covering? – Buying for a guest room? A child's bed? Cotton sheets in a nice 300 to 400 thread count can cover that need nicely. Buying for your own bed? You might be more willing to invest in top-of-the-line, authentic Egyptian cotton.
Do you trust the manufacturer? – Buying random sheets online tells you nothing about the origin or quality of the fabric. Thread count or the label "Pima" doesn't matter if the labels aren't accurate. If you're buying from a trusted source, you can go for those labels.
The perfect sheets do exist
They depend a lot on your preferences. Choosing the right thread count, the right weave, and the right material can get you sheets that feel amazing. Anything else is meaningless marketing tactics.
The best way to choose sheets is the feel them in the store. Without that option, look closely at your labels, your unique needs, and your goal for buying the sheets. You'll have the right kind in no time.
Editors' Recommendations