The pandemic turned the world upside down, completely changing the regular routine of people across the world. If you were a regular gym-goer, the beloved place you went to exercise and improve your health was suddenly closed. You, like millions of others, may have decided to invest in home fitness equipment and now find yourself in the convenient and inexpensive routine of working out at home. Do you find yourself itching to get back to the gym or do you prefer to stay the course with your home gym?
There's a chance that traditional gyms may not have the same levels of membership as they did prior to the pandemic. Approximately 9,000 health clubs (22 percent of the total nationwide gyms) have closed since the pandemic began, and 1.5 million workers found themselves out of a job, according to the International Health Racquet & Sportsclub Association.
All that being said, is the gym industry dead? It all depends on a few key factors.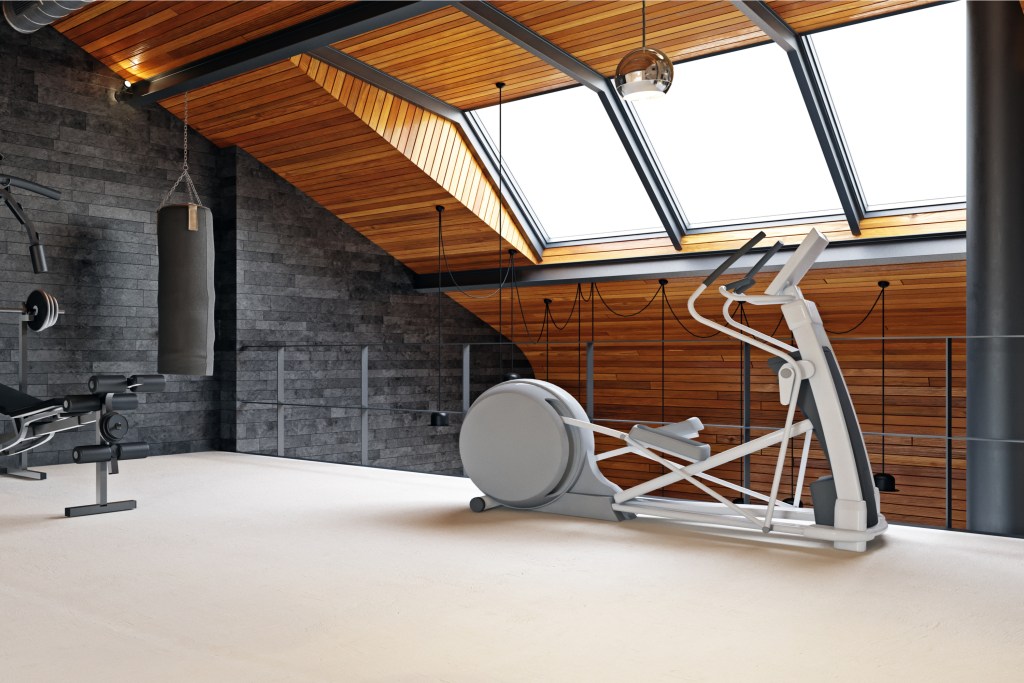 The convenience factor
Home gyms afforded millions the ability to get their workout in at home without wasting time driving back and forth, changing clothes, filling water, and getting ready to leave the home. With all the fitness equipment available today, you can get the same quality workout you did at the gym and save a ton of time that you can devote to other daily activities. Millions of people saw the benefit of creating a home gym, leading to serious backups in the supply of home fitness equipment. Some even found it took months to receive a back-ordered Peloton.
For traditional gyms to grow and retain their membership, they need to deliver full-service offerings, competing with the convenience of working up a sweat from home. "Monthly memberships will now have to include far more than just workouts, like one-on-one instruction, nutrition coaching, and virtual check-ins with clients," Alex Hormozi, founder of Gym Launch, told Men's Health. "They must overdeliver on a client's experience outside the four walls of their facility."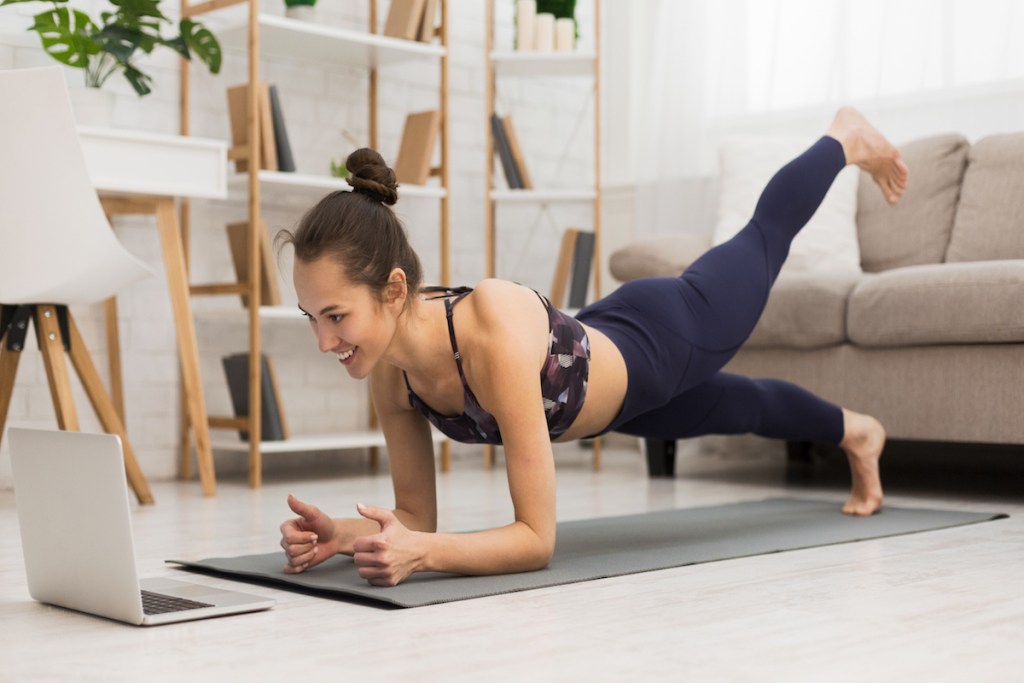 The health factor
Another pro of working out at home is you are in charge of your health. You're not packed into a room with a bunch of maskless people, worrying about sanitation or ventilation. That's been a big deal for many as the Delta variant swept through much of the country this summer. Eric Roza, CEO of CrossFit Inc., told Men's Health, "Because COVID-19 spreads through the air, we'll see more virus- filtering HEPA systems and CO2 meters. If the CO2 level in a gym stays under a certain level, that means the air circulation is excellent and comparable to being outside." For members to feel comfortable returning, fellow gym-goers and employees alike need to make commitments to cleanliness, ensuring all shared equipment and spaces are as sanitized as possible.
The socialization factor
Of course, for those who loved being able to work out with groups in person, meet new people, and get out of the house, the gym is hard to replace. It provides a chance for people to get together and encourage each other to meet personal and mutual goals. Even with advances in equipment like the Peloton and MIRROR that offer communal workouts in the form of live classes and leaderboards, it can't always replace the real thing. Since personal at-home fitness cannot quite replicate group classes (yet), gyms can double down on their community offerings to invite the neighborhood back in. Group fitness classes are a start, but so are friendly competitions, referral bonuses, and open door programs.
Whether you're hoping to return to the gym for all your exercise needs or want a place to work out with friends every once in a while, there's a gym for you. Big gyms aren't going anywhere, but they are becoming more flexible. With these facilities transforming to meet post-pandemic expectations, you're likely to find programs that are convenient, safe, and fun.
Whether you have one multi-use piece of equipment that does it all or a fully decked-out mini-gym in your home, it's difficult to beat the camaraderie that comes with working out around others who are equally committed to reaching their personal goals. At the end of the day, your personal health is entirely up to you. Do your research, explore the options available, and make the choice that works best for you.
Editors' Recommendations